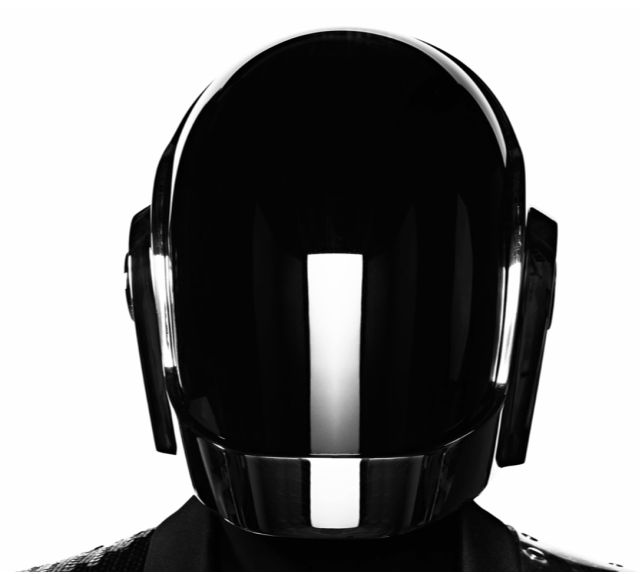 Lots of new info has leaked about the new Daft Punk album, starting with its first official single (the rather repetitive "Get Lucky," featuring a flaccid guest spot from Pharrell Williams) and an exclusive Rolling Stone piece that revealed the following…
Aside from one Australian rock record, no samples were harmed in the making of Random Access Memories, and drum machines were only used on two of the 13 tracks.
The title draws a "parallel between the brain and the hard drive."
Lots of session players from the '70s and '80s were used, including Chic's Nile Rodgers and sidemen for Michael Jackson, Herbie Hancock and Eric Clapton. One of the reasons for this was distancing the duo from EDM, which Thomas Bangalter said is "in its comfort zone and it's not moving one inch…. Skrillex has been successful because he has a recognizable sound: You hear a dubstep song, even if it's not him, you think it's him."
Some tracks took five studios and more than two and a half years to complete.
While they won't be on the album, Kanye West recently recorded some "very raw" vocals at their Paris studio while Daft Punk played a series of live and looped drums. According to director Michel Gondry, Chris Cunningham is working on a video for at least one of the tracks that emerged from the jam sessions.
Hedi Slimane redesigned the stage costumes he created for Human After All, ditching that leathered-up look for the sequins you can now see on the Yves Saint Laurent site.
There are no plans to support the record with a tour, and when they do finally return to the road, Daft Punk will once again play a mix of new and old material.
Here's the 'full version' of "Get Lucky"– actually, it's more like the SNL commercials cut and pasted together–and more shots of the pair's new outfits, along with the fourth installment in the Creators Project's "Collaborators" series…