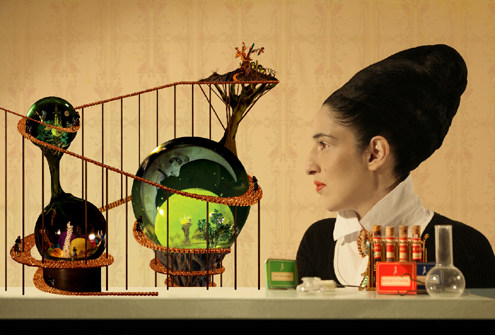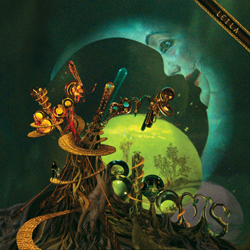 Much like the Leila in Wonderland painting on Blood, Looms & Blooms' cover, this long-awaited LP–the producer's first in eight years–is a long, strange trip, one you could get lost in for hours. Like serious turn-your-stereo-on-and-tune-the-world-out lost, with sweeping fuzz tones and erratic heart beats ("Molie"), muted cymbals and marching drums ("Daisies, Cats and Spacemen"), and bits of buzzing feedback and watery effects ("Mettle") conjuring up everything from industrial strength soundscapes to twisted pop tunes. The use of numerous vocalists, including Leila's sister Roya ("Daisies"), longtime collaborator Luca Santucci (a melancholic and downright spooky "Norweigan Wood" cover), Terry Hall of the Specials (a playful, woozy "Time to Blow") and Martina Topley-Bird (the menacing but melodic "Deflect") only serve to emphasize Leila's scatter-brained approach to beat-making and songwriting.
The manner in which "Young Ones" pulls a rug from underneath the listener in its final curtain-closing moment is the kicker (was that a piano recital we just heard or some seriously-spliced samples?), a reminder of what a trickster Leila can be despite the overriding sadness in her music. (Her parents passed away in the period between her last two LPs.)
It'll take quite a few listens to 'get,' if that's even possible, but Leila's latest is definitely one of the most engrossing–and bizarre–listens of the year.