We hate half-baked countdowns just as much as the next cynic. That said, self-titled couldn't help but stare in horror as good but not great (Fleet Foxes at No. 1 and 2? Really?) albums top the lists of other publications. Here's one of 30 selections from our rundown of wholly recommended 2008 records …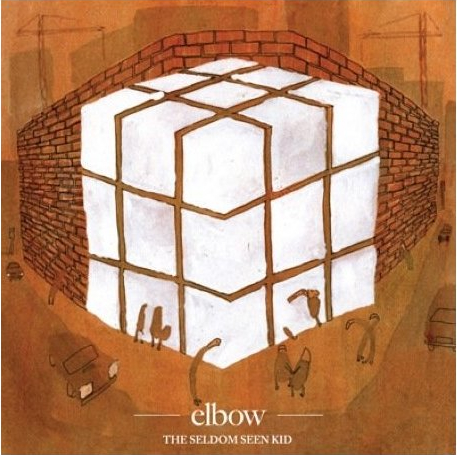 As far as most Americans are concerned, only one British band released a record worth recognizing this year. But while Coldplay defends itself from a Joe Satriani lawsuit, we can't help but acknowledge the perpetually underrated Elbow. Justly awarded the much-coveted Mercury Prize back home, The Seldom Seen Kid is a triumph among an already-impressive back catalogue. Especially "Mirrorball" and "Weather To Fly"–soft acoustic meditations that tug at your heartstrings without getting too sentimental or sappy– and the Zeppelin-inspired riffs of "Grounds For Divorce," which prove that, yes, there are also balls in this package.
Sure, frontman Guy Garvey sings familiar phrases like "drinking in the morning sun" (the celebratory and epic "On A Day Like This"), "love you mate" (the eulogistic "Friend Of Ours") or "we're having the time of our lives" ("Weather To Fly"), but, man, when he delivers them in that weathered, subtly sincere voice of his you can't help but seriously believe him.
–Arye Dworken