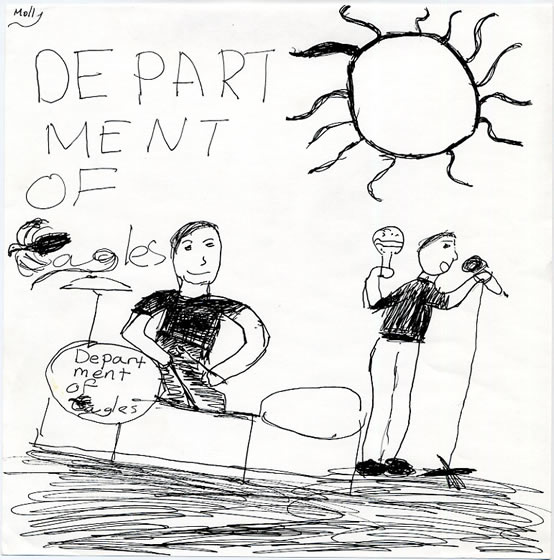 We hate half-baked countdowns just as much as the next cynic. That said, self-titled couldn't help but stare in horror as good but not great (Fleet Foxes at No. 1 and 2? Really?) albums top the lists of other publications. Here's one of 30 selections from our rundown of wholly recommended 2008 records …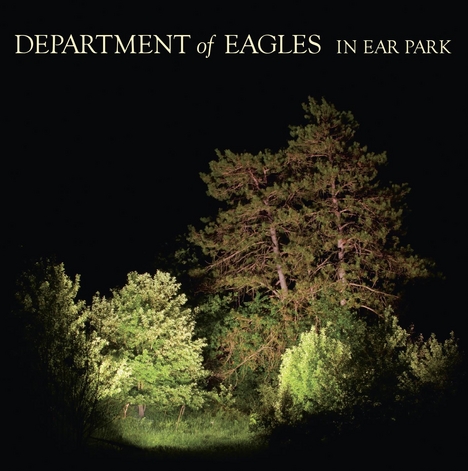 As the busy Brooklynites in Grizzly Bear near the completion of their next record, we have one slice of advice to share: before you submit your final mix to a mastering plant, please consider the bar set by Daniel Rossen's other band, the rather dazzling Department of Eagles.
Call us tacky for comparing the two if you must (hey, at least we didn't do this) but it's impossible to ignore the similarities between In Ear Park and Grizzly Bear's own golden platter of slightly psychedelic rock, 2007's Yellow House. Heavenly harmonies with a haunting, beyond-the-grave quality; melancholic melodies that make us assume the fetal position and weep like love-bitten school girls; and enough off-kilter effects to justify the vaporizer you purchased last week–they're all here in abundance, ramping up the record's replay value, especially in cold winter months.
As for what sets Department of Eagles apart from Grizzly Bear, one important distinction to make is Rossen's love of classic folk and country. He mentioned this while busting out a banjo at the band's hometown release party in October, joking that the rest of Grizzly Bear doesn't quite get his rustic side. Don't worry, Daniel. We do. And we'd love to hear more of it.
–Andrew Parks
[audio:http://www.beggarsgroupusa.com/mp3/departmentofeagles_inearpark.mp3]