Photography FRANCESCO COIA
Words DANIELE MANA
I want to start by saying that cooking is one of my favorite activities, but I don't have any training and use my sense of intuition and taste. (The same goes for music.) You will have to excuse me if I don't write the exact quantities of every ingredient. I added lots of photos to give you a general impression of everything. Mind you, I'm a skinny, tall, healthy man with a big appetite.
Orecchiette is a typical pasta from Puglia (the region at the heel of the old boot). The name comes from their shape that reminds of a small ear (orecchio). Cime di rapa are turnip greens, which should be pretty easy to find outside Italy. In case you can't find them, you can use spinach and it will be equally delicious. This recipe is perfect for the season; usually turnip greens are good in October/November and April/May, but global warming has also made it possible in March during a pandemic.
The original recipe includes anchovies and some Pecorino or Parmigiano cheese, but I made a vegan version for everyone….
INGREDIENTS
Almonds
Bread crumbs
Garlic
Crushed chili peppers (if you like spicy food)
Olive oil
Salt
Cherry tomatoes
Turnip greens
Lemon
Orecchiette (penne or fusilli would also work, but please NO spaghetti)
DIRECTIONS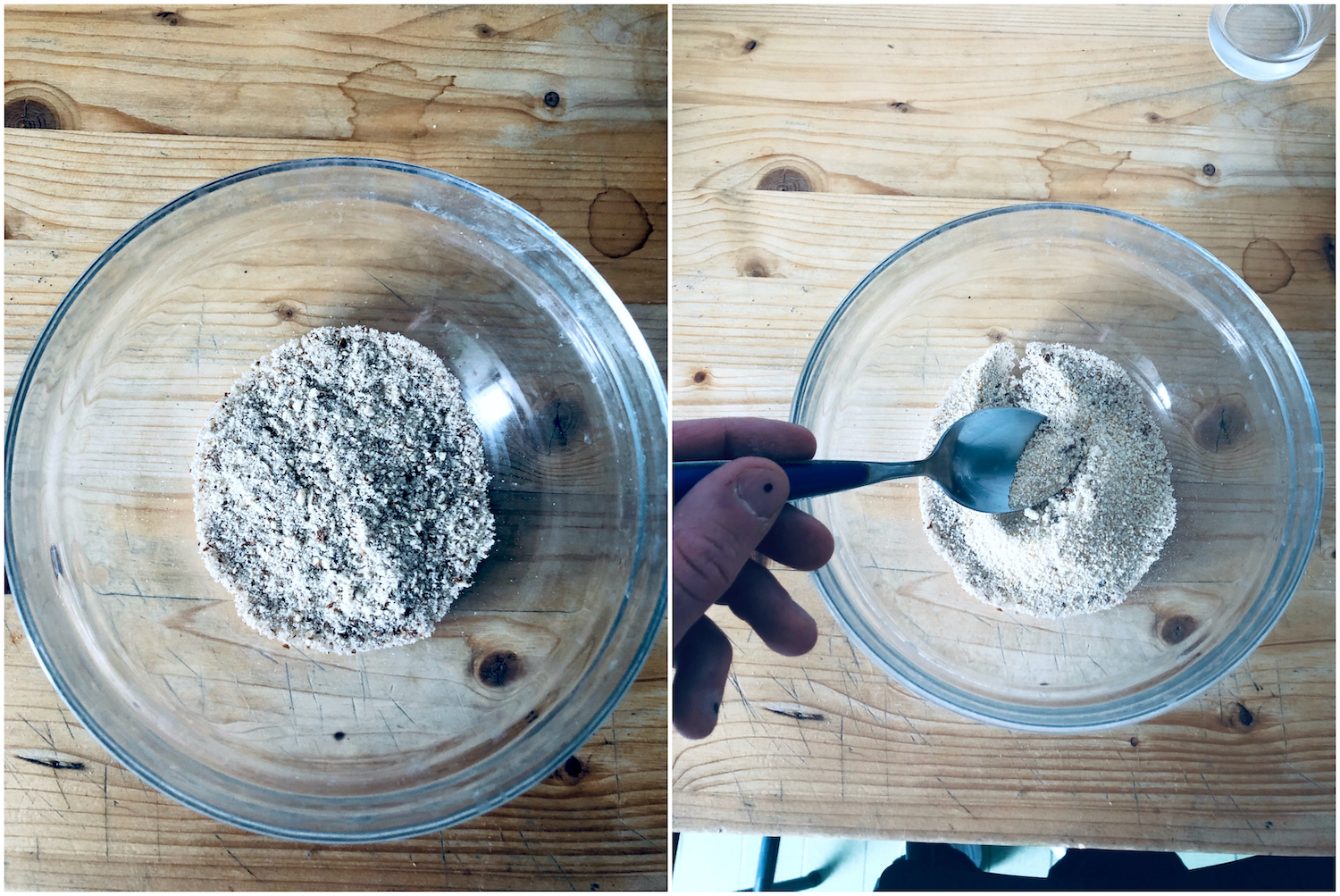 1. Let's start by grinding some almonds in a blender and mixing them with some bread crumbs. You can see the proportions in the photos above. As I said before, I'm not good with weights and real quantities. I don't even have a kitchen scale. LOL.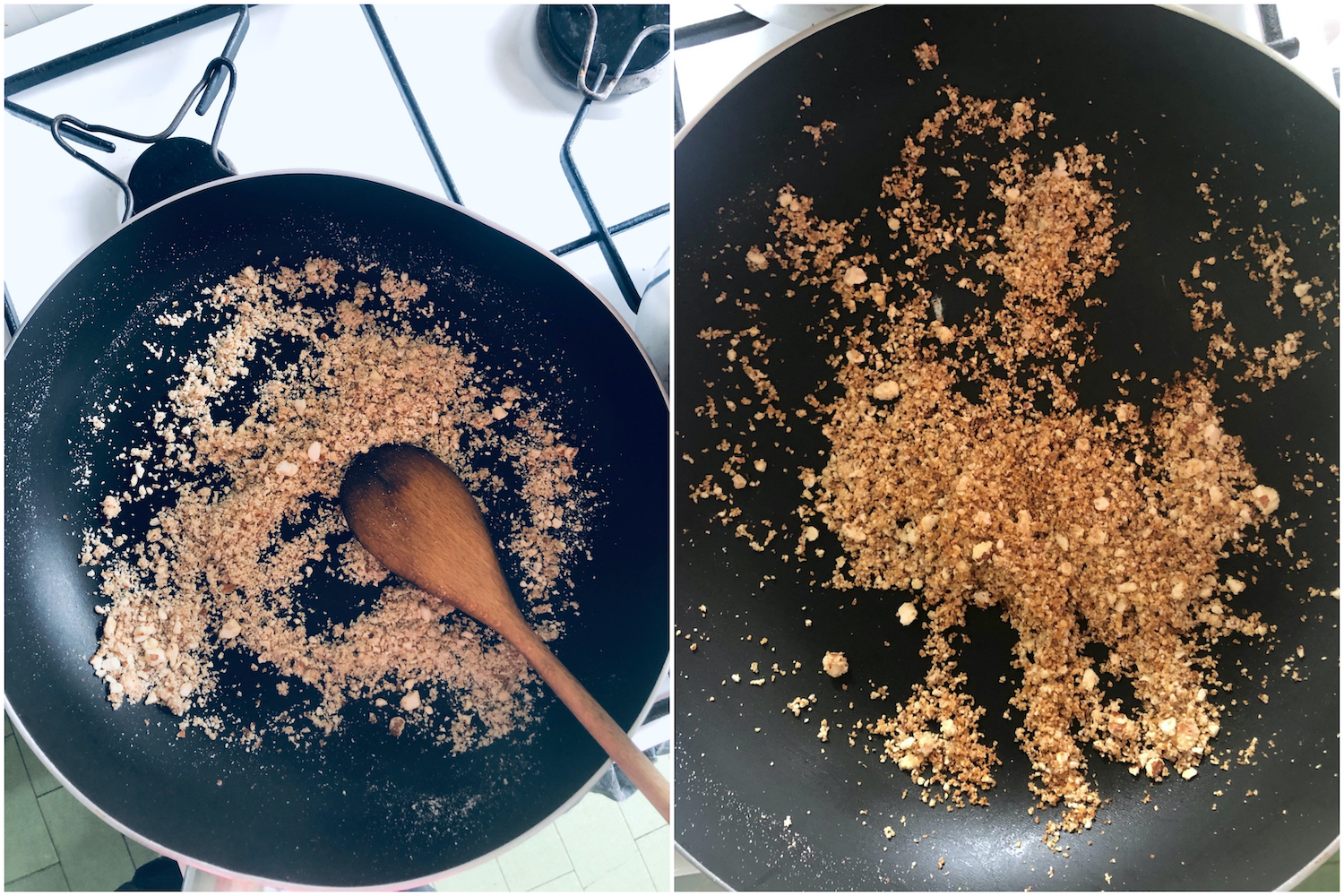 2. Put the almonds and bread crumbs in a pan with a little bit of olive oil. Toast them while mixing with a wooden spoon on a low heat, and slowly bring the heat up to medium with a little more olive oil until everything looks nice and brown.

3. We can now proceed with the ingredients for soffritto. Clean and cut half a clove of garlic. Remove the "soul", as show in the picture to keep the taste but make it easier to digest. I like spicy food, but the quantity of chili peppers depends on how strong your chilies are and how much you like to feel pain. Mine is from Calabria and it's a tough guy. I only use one.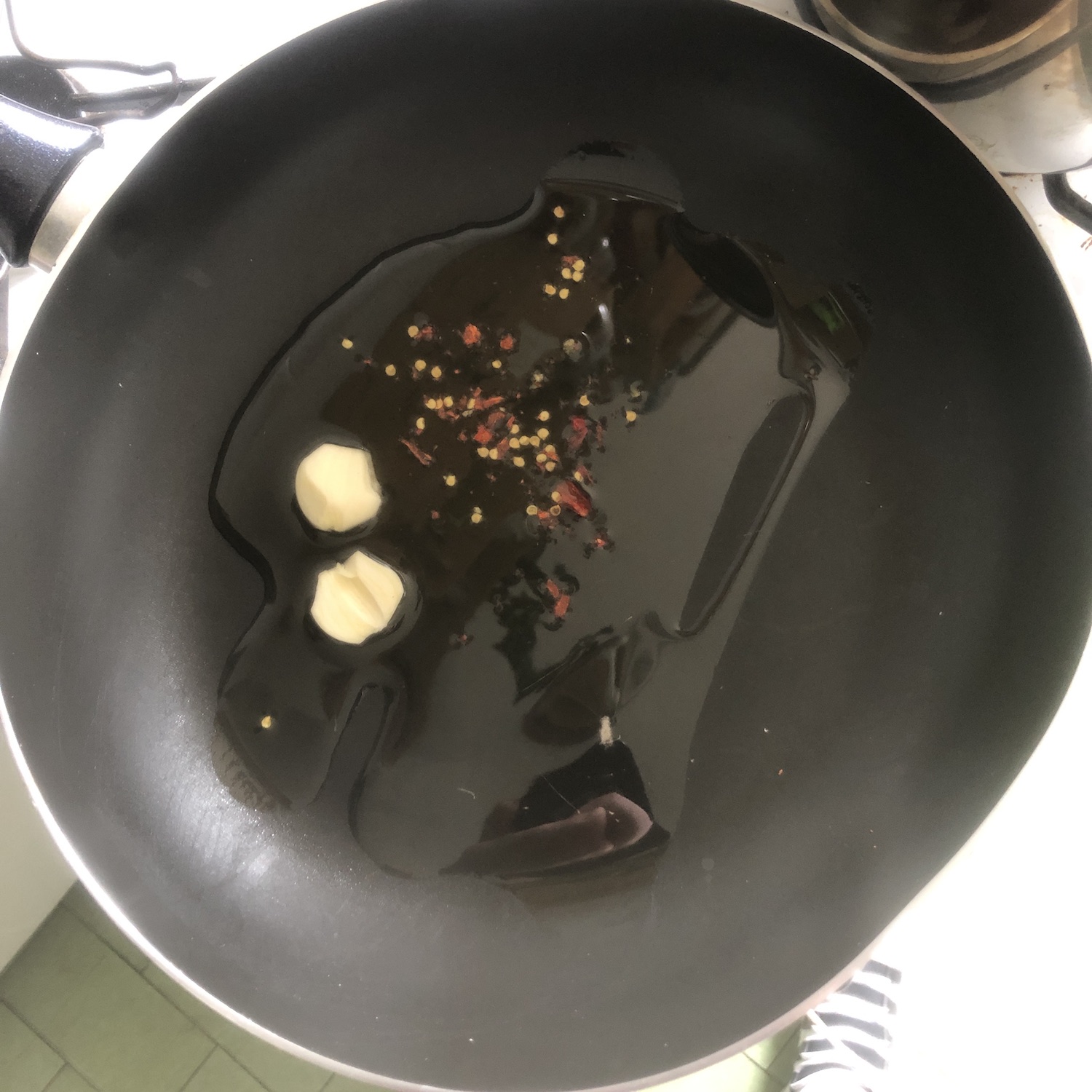 4. Put some oil and the soffritto in the pan. Don't turn on the stove until you wash and chop half of the cherry tomatoes. I suggest adding a pinch of sugar before cooking them to balance the acidity of those cute little tomatoes.
5. Start frying everything slowly on a low heat. When the garlic starts to get dark, add the tomatoes. (Dark doesn't mean burned; it should be slightly brown. If you burn the garlic, throw everything out, wash the pan, and start over.)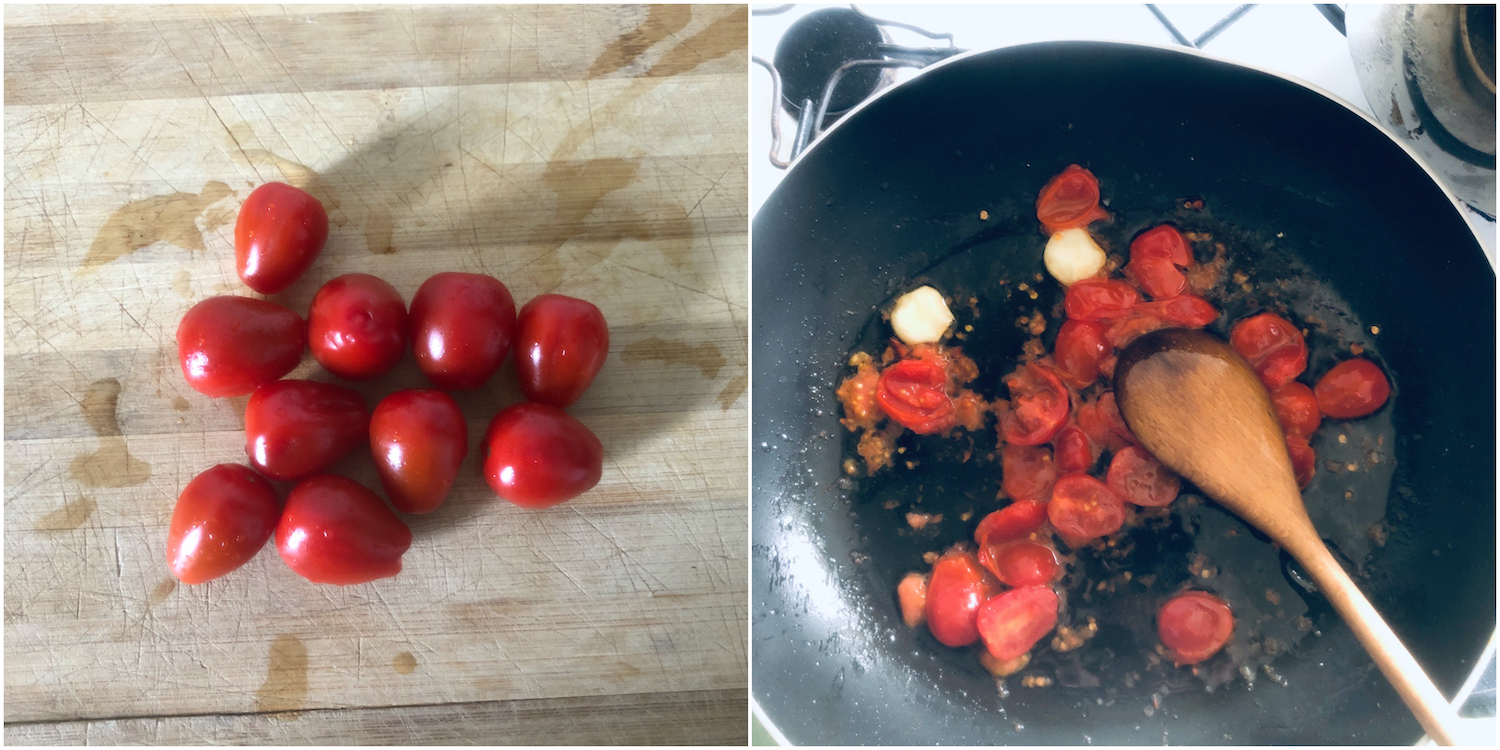 6. Let them cook for a little while, and crush the tomatoes with a wooden spoon. Don't let it all dry out; be sure to keep some of the juice. It's ready when it looks like the photo.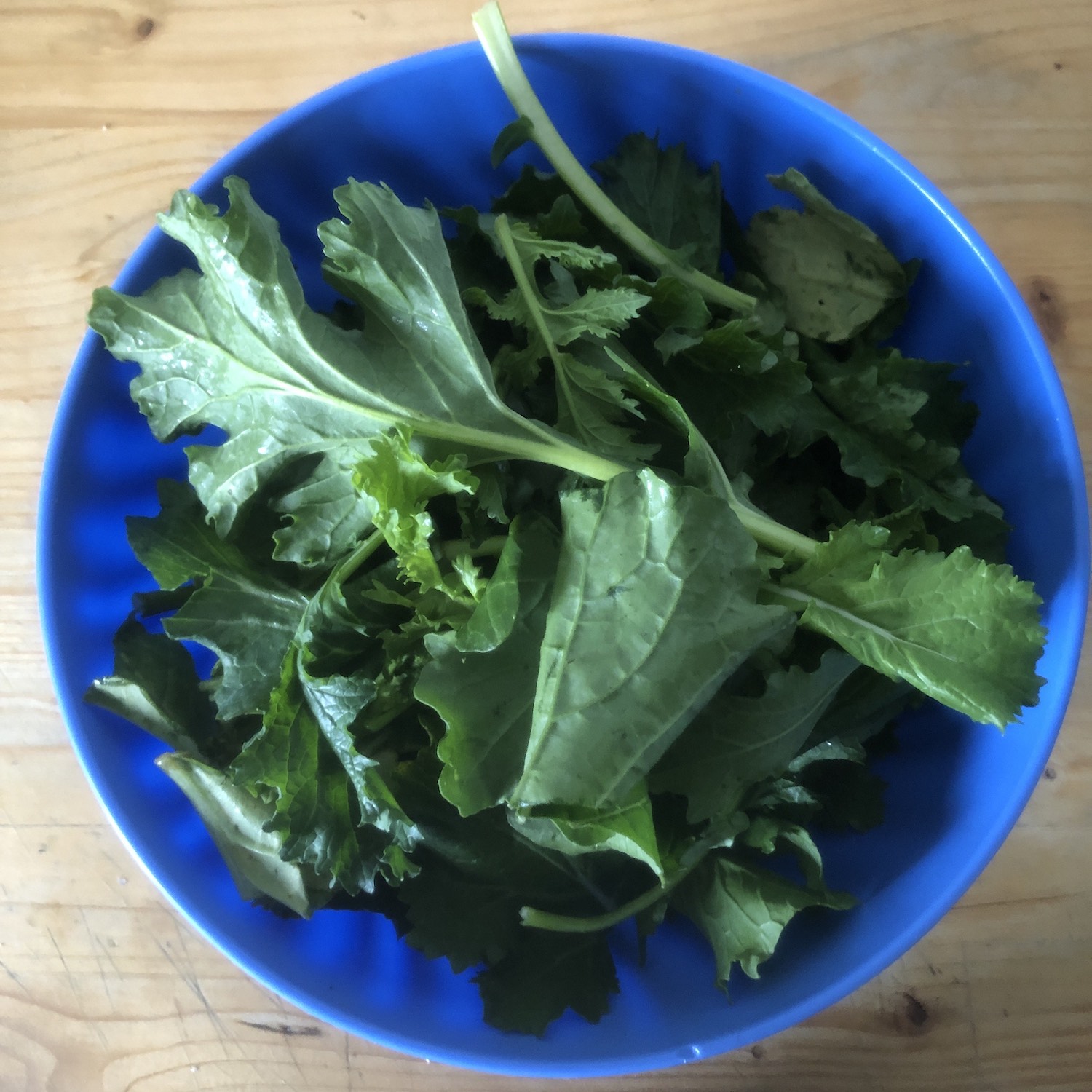 7. The hardest part is done. Now we have to clean the turnip greens. Cut the outer leaves and thick stems, and wash everything very carefully. There's usually a lot of dirt in those leaves. Be generous with the greens, keeping in mind that they shrink quite a bit when cooked.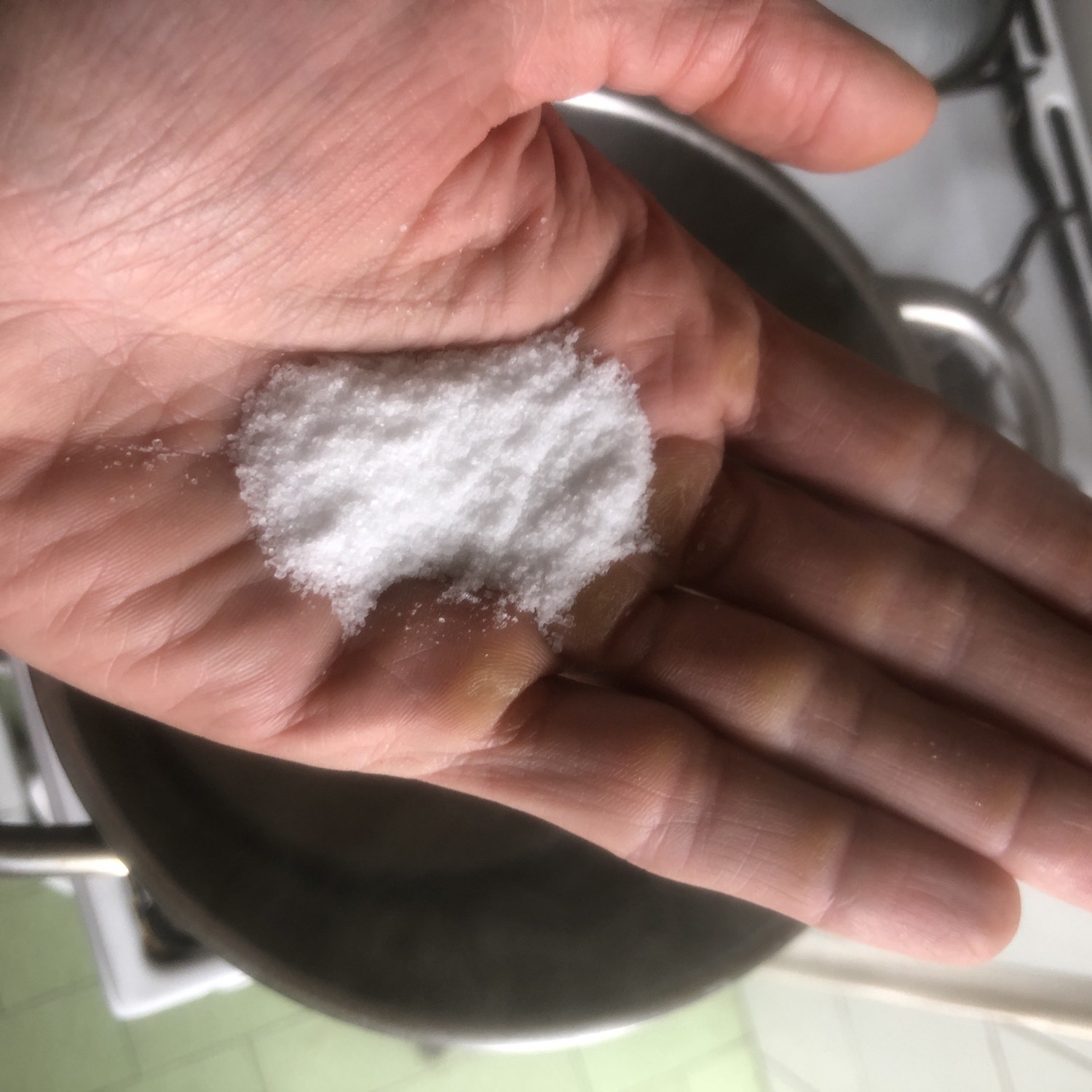 8. Put a big pot full of water on the stove and add salt once it's brought up to a boil. Salt quantities are very subjective; open your third eye and you'll know how much is needed.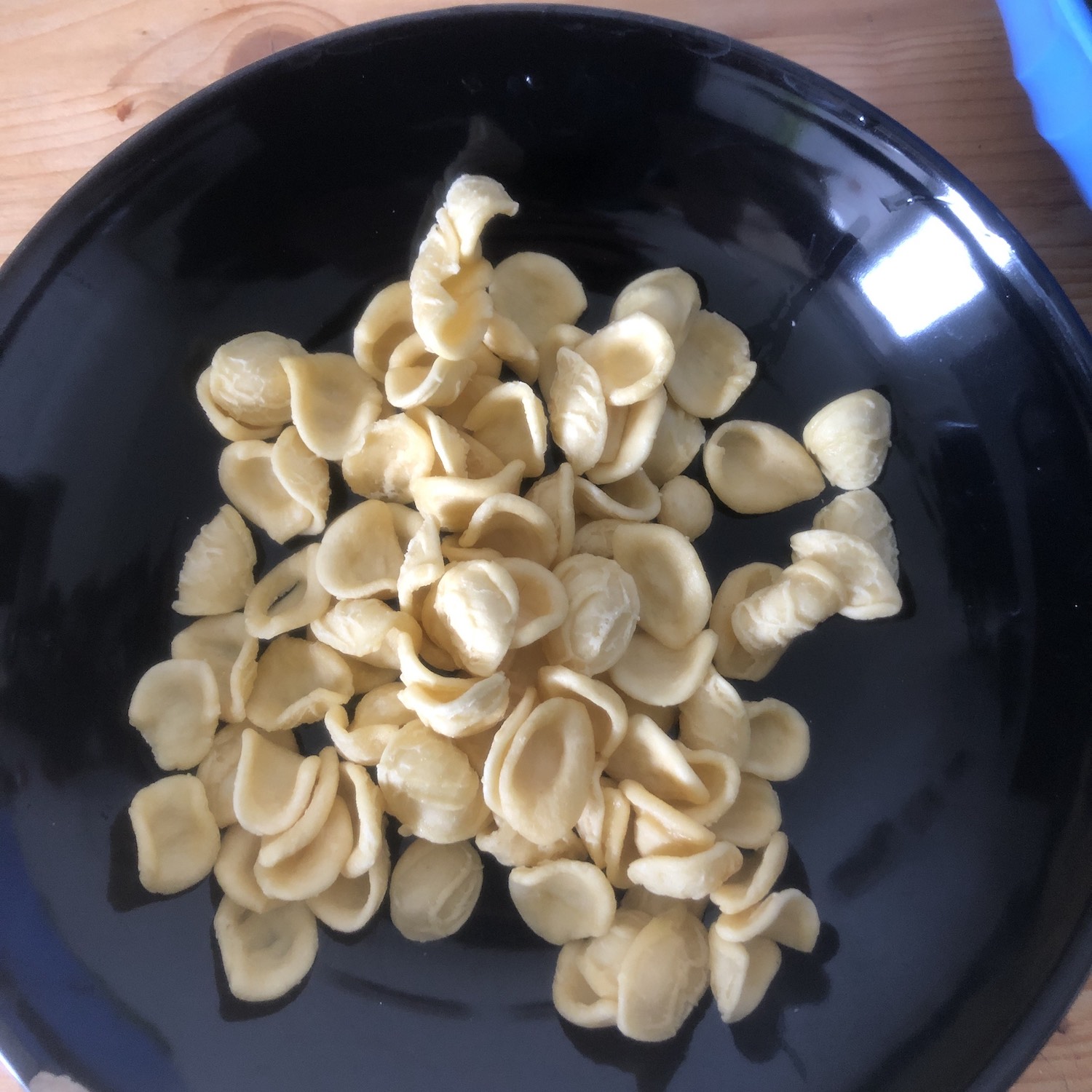 9. Drop the greens in the boiling water and let them cook for five minutes, then add the pasta. If you want to understand the amount of pasta needed for each person and you also refuse to use a scale, I'll tell you what someone — probably my mother or nonna — once told me…. Every person should have two handfuls of pasta, so I guess the bigger your hand, the stronger your appetite. Note I have big hands .
10. A real Italian nonna would say that if the pack of pasta says that it will cook in six minutes, you set the timer to five to have it al dente, but that's up to you. I set my timer for 5'30" just to be sure.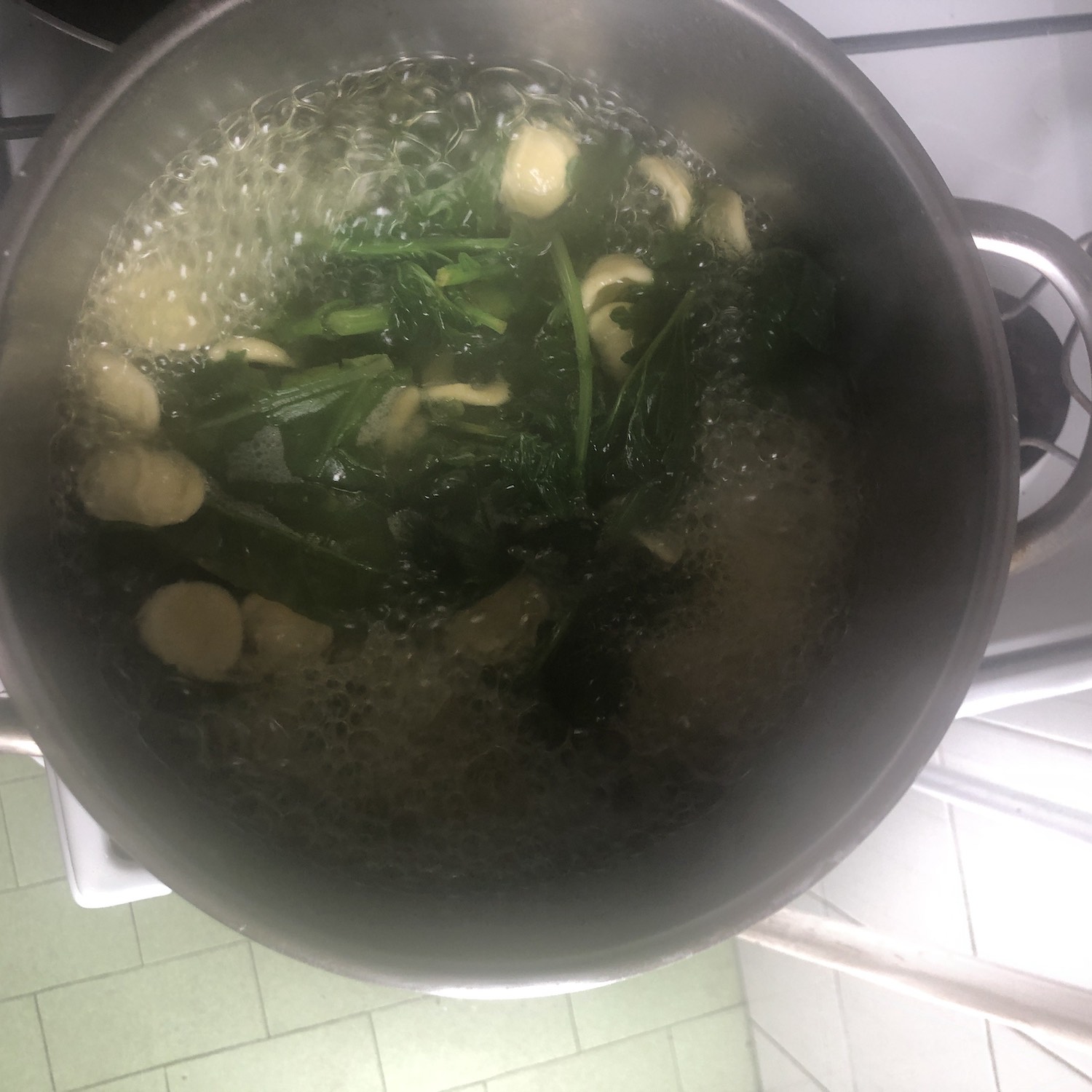 11. Drain the whole thing once everything is cooked. Remember to squeeze the greens with a spoon or something to get rid of all the water while it's still in the colander.
12. Turn the stove back on and add the rest of the tomatoes, the pasta, and the greens. Mix it all together with a wooden spoon for a few minutes while adding some of the toasted almond/breadcrumb mix we prepared before.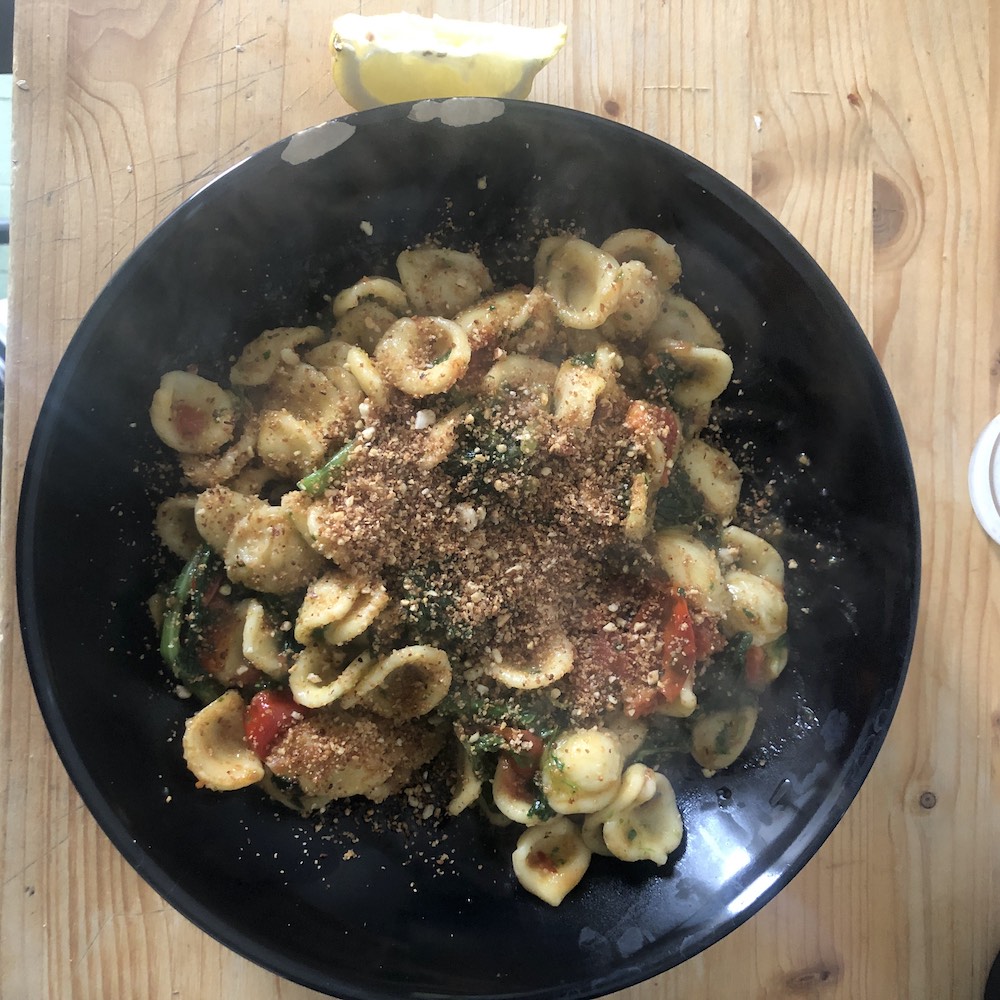 13. Serve it on a plate and add more toasted almonds and breadcrumbs pretending they are Parmigiano. If you like a little acidity, squeeze a bit of lemon juice on it. Personally, I like the sour of the lemon with the bitter taste of the cime di rapa. I highly recommend that.
14. Buon appetito; grazie e arrivederci!
Mana's debut album, 'Seven Steps Behind', dropped on Hyperdub a year ago today. Stream it in full below along with his 'Creature' EP, and check out a playlist of the Italian producer's biggest influences here, including FKA twigs, Method Man, John Cage, Kelly Moran, and more.