Words + Mix MASAYOSHI FUJITA
Photography ÖZGE CÖNE
For me, dub means the manipulation of time and space, often with effectors, and the texture it creates. Here are some examples to illustrate my interpretation of dub-ness…..
VLADISLAV DELAY – THE FIRST QUARTER
It took me a while to digest this song. It was kind of difficult to listen to this album, but I was drawn to something within it, and kept returning to it. Very unusual and unique.
OPIATE – 070201
As I listen to it now, it's not actually dub, but I would categorize it that way. Maybe this was my first encounter with minimal glitch dub (if I may call it so). The dub-ness of this album is subtle, but it was fresh for me back then.
KIT CLAYTON – THE MIMIC AND THE MODEL B1
I found this song on the ~scape compilation Komfort.Labor in 2001. I like the whole atmosphere of the album — the creative freedom of Berlin's early electronic music scene. It might be just my imagination, but I like it anyways.
BUN / FUMITAKE TAMURA – PARROT
I love Bun's fine balance between hip-hop beats and experimental music. This song is rather abstract, but carefully placed and layered samples and effects make for an interesting soundscape.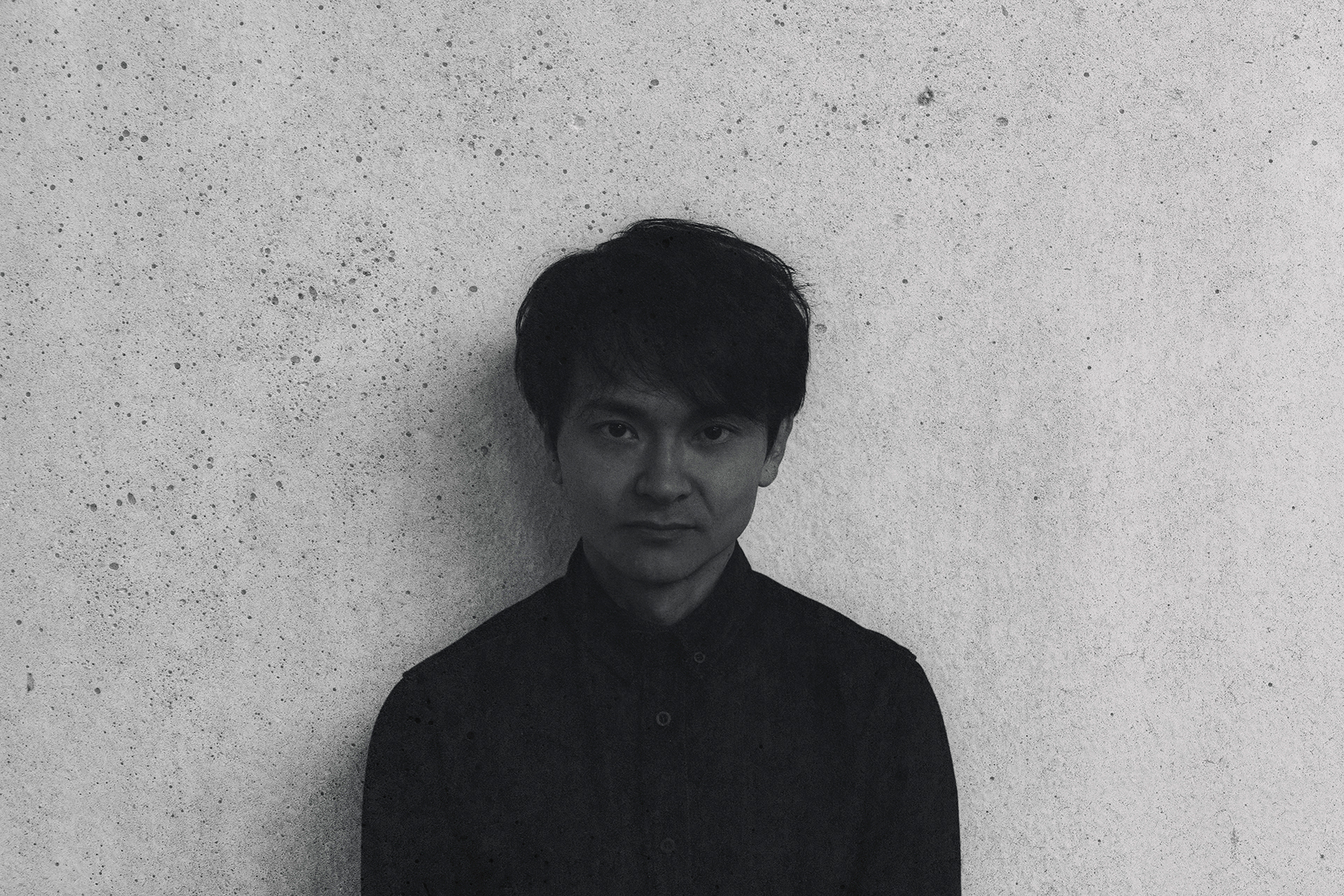 FORESTEPPE – S04E06
Foresteppe is a solo project by Egor Klochikhin from Siberia. I met him in Saint Petersburg when I had a small tour in Russia. We shared the stage in a botanical garden. It was a memorable setting to listen to his textural soundscape coming out from his self-modified tape machine (if I remember right) and effectors.
SHINICHI ATOBE – FREE ACCESS ZONE 7
I love this deconstructed, textured dub tune by Shinichi Atobe — a good example of extracting dub-ness with little or no reggae feel.
ALTOCAMET – ENTRESUENOS (EL FOG REMIX)
This is a remix I made for a band from Argentina. I tried to make something different, dub-wise. I quite like it and hope it was not too abstract for them.
RHYTHM & SOUND – RANGE
Legendary; I almost hesitate to even mention their name here, but I couldn't get around it. This song is less known compared to other great tracks of theirs but its rhythmic shifts (illusions?) are sublime.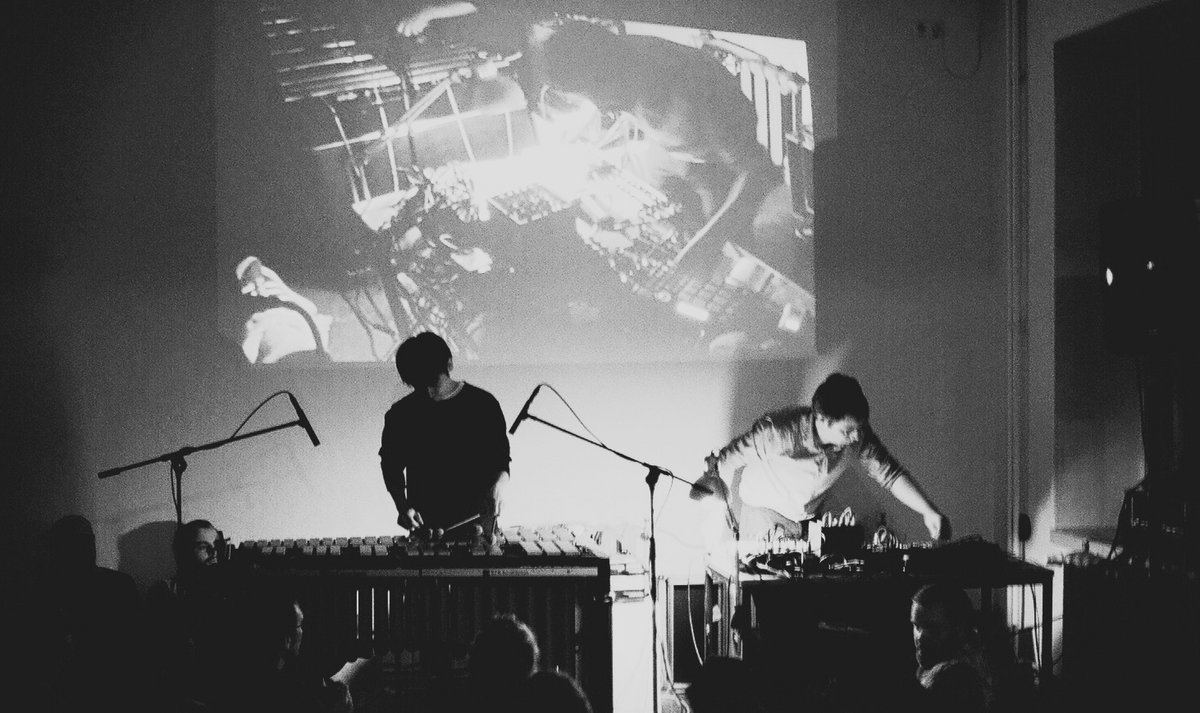 FARBEN – STUCK
An alias of another highly influential artist, Jan Jelinek. I was lucky enough to work on two albums and an EP with him. It was a great experience for me; I learned a lot from him just by creating and playing live together. I'm not in Berlin anymore, but I hope our collaboration will reemerge in the future. We shall see….
YOSHIHIRO HANNO – KIRIN'S THEME
This is from the soundtrack for a film called Plastic City. I forgot to mention another important factor of dub-ness for me: the bass. I love a sine wave-like bass sound like this one — this mixture of beautiful string arrangements and the bass.
EL FOG – SILENT SOARING
A song from my old release as el fog (Reverberate Slowly). Around that time, I still couldn't play vibraphone so well and was using it more like a sample source. I loved its slow vibration of sustain. Tweaking the beat made on MPC2000xl with an unknown lovely effector plug-in that was lost in PowerMac G4. RIP.
MASAHIKO MIKAMI + MASAYOSHI FUJITA – SMALL FISH IN THE RAIN
A song from a collaborative album with Masahiko Mikami, a great guitarist and composer in Japan. This was also a great experience. He is almost 30 years older than me, but kindly let me do what ever I wanted to do with his guitar recording. We exchanged sound files between Tokyo/Osaka and Berlin.
WESCHEL GARLAND – TWOHEADED HORSE
An alias of Jörg Follert, aka Wunder. I fell in love with his Wunder album and found this one while digging through his other stuff. An interesting mixture of different samples and beat design.
DRY AND HEAVY – SAY NO MORE
This is a Japanese dub band. There are rehearsal studios in Japan where bands (usually non-or-semi-profesional) rent a room per hour and practice and rehearse. One day I saw them in a rehearsal room on the same floor of the studio where I'd rehearse with my band frequently. A member opened the door to get something and I happened to hear the band playing. I heard the beat and fat bass like this and was stunning. It was just a few seconds but a memorable moment.
ART ENSEMBLE OF CHICAGO – JA
I got to know them from a DJ. Actually, the DJ was playing something else and I asked him what he was playing later, describing what I had heard. Then he told me it must have been Art Ensemble of Chicago and showed me the album jacket. I searched around for that album in used records shops in Tokyo and found it. It was not actually what I heard on that night, but I liked their stuff and since then I listen to their records.
It was a big surprise to hear that their new record was released on Erased Tapes! Anyways, it was a little surprise to hear this kind of sound from their album. It's kind of charming and I love its looseness.
CINEMA DUB MONKS – MONKS SONG
Cinema Dub Monks is a Japanese duo, with Daiho Soga on flute, percussion, and many different instruments, and Gandhi Nishigaki on bass. Their music is cinematic and has stories behind it. They also work with visual artist or different kind of performance artist and make unique space on the stage. Very unique and very talented. If you have a chance, you must see their performance.
IMPS – SECOND TRACK
I didn't actually know much about this artist, but I was listening to quite a lot of them for a while when I was in Berlin. And now I looked up their name on the internet and found the name of Sebastian Mullaert (!) in it, who invited me to join his collaborative live project Circle of Love at a festival in Portugal. Anyways, I like this rough and dirty texture.
EL FOG – DUNST
Another song from the el fog album Rebuilding Vibes. Dunst means "mist" or "haze" in German. I made this beat by scratching a kick drum on a record back and forth and sampled it. A self-oscillating delay floating in the misty noise and a very low bass appears time to time. Very minimal, but it shows the aesthetic of el fog very well.
Masayoshi Fujita's latest solo LP, 'Bird Ambience', is now available through Erased Tapes. Stream it in full below along with a couple official videos and selections from the vibraphonist/producer's back catalogue.