Photography CAROLINE LESSIRE
Maze & Lindholm's new LP (A River Flowing Home to the Sea, now available on Bedouin Records) finds the left-field duo dialing back on the darkness that crept into their 2018 debut (Where the Wolf Has Been Seen). The record isn't reduced to easy listening exercises, though; it's more of a fluid meditation on altered mind states, guided in part by the guest vocals of longtime friend/collaborator Stuart Argabright (Ike Yard, Black Rain, Death Comet Crew, Dominatrix) and artist Yu Yiheng.
Here are a few hints of what they were going for during a deep session out in the ether….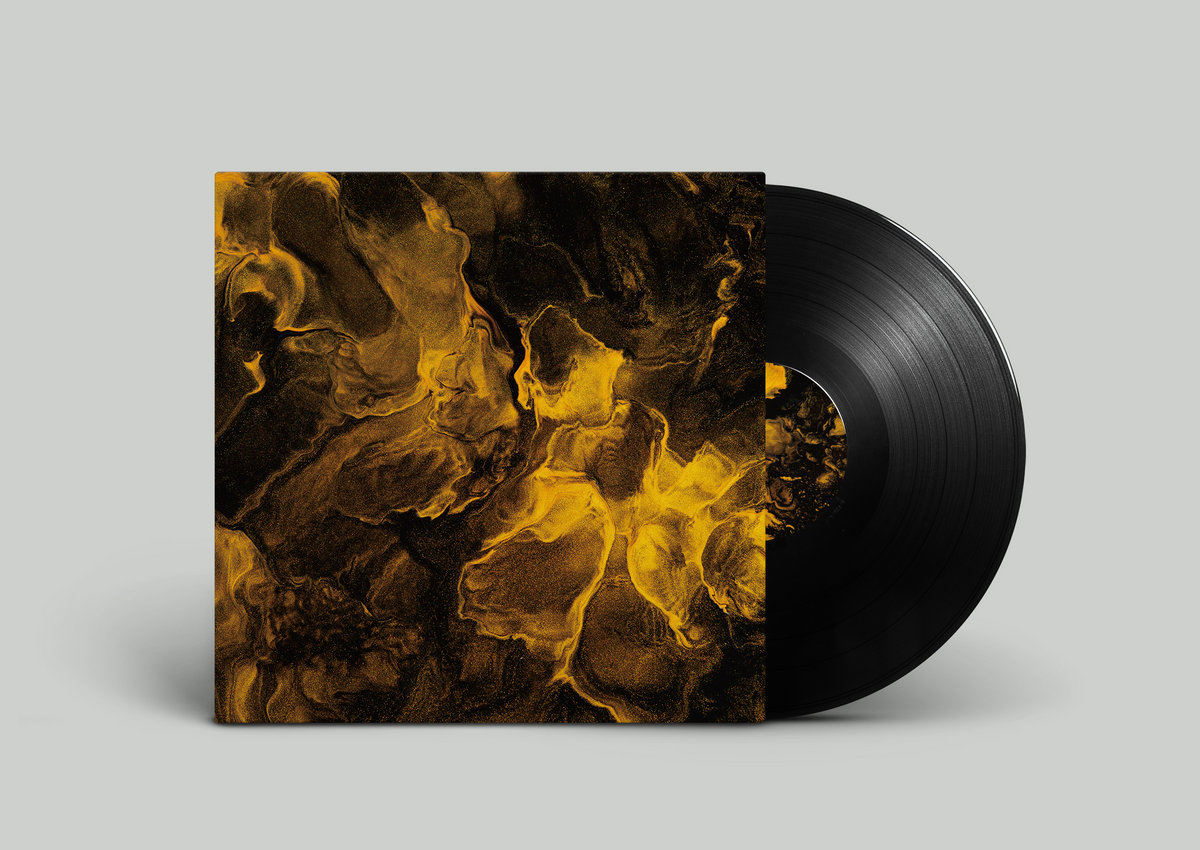 "THERE'S A ROOM FOR YOU"
Otto Lindholm: When we went to record for three days in a secluded house in Belgium countryside, this track was the the first music we played. The slow shifts of the loops amaze me. They're longer cycles by design, translating conversations we had in some way.
P.Maze: A lot became obvious to me when we listened back to the recording of this track. It turns and turns in endless circles — like circular waves on the surface, or a small whirlpool. A heart is pulsing. but it's also moving on, or down, very quietly, without impatience. The magic of unsynced loops that we play together came to a point where it met everything we were talking about.
I felt like something beyond the music had passed through us. It came with an inherent truth, evidence that it was not necessary to question furthermore. Then the track title came with a newfound clarity: There's a room for you. We are invited to this.
Through our friend Stuart Argabright, we had the opportunity to ask Yu Yiheng for a vocal feature. She is a visual designer and artist based in NYC. She is a practitioner of Chanoyu (the Japanese tea ceremony) and Kintsugi (the Japanese art of repairing broken pottery with natural lacquer and gold powder). She also practices traditional recurve and Chinese thumb ring archery.
Stuart and Yu recorded lines together. The two vocals featured on the album — by Yu on "There's a Room For You" and by Stuart on "All Under Heaven Rests" — turned out truly necessary to bring an accurate sense of completion.
Yu Yiheng: We projected ourselves into the inspirational space. High in the mountains, looking at the ocean, catching a sunrise or sunset.
"RACING, CHASING, HUNTING"
P.Maze: How to increase tension and create contrasts through repetition, chaos, and energy. Repetition has always been linked to rituals and sacred music, but this track is also tense — maybe even uncomfortable. For me, there is the presence of a kind of supplication, an interrogation, the "shadow of a doubt". Hopefuly those feelings resolve themselves as the river keeps on moving further.
"THE RAW SILK"
P.Maze: I like the simplicity of Otto's bass strings pulsating as a sine wave alongside the track, underlining the silence that is everywhere between. It makes this silence very present to me. And it also allows the river to breath after the restlessness of previous track. The emptiness allows us to create.
Otto: I remember playing it, striving at the beginning to succeed in playing long and uncluttered loops without any machines. Then it became clear that the more I dropped the concept, the easier it would be to resonate with our surroundings, with its time, with its space, with the music itself.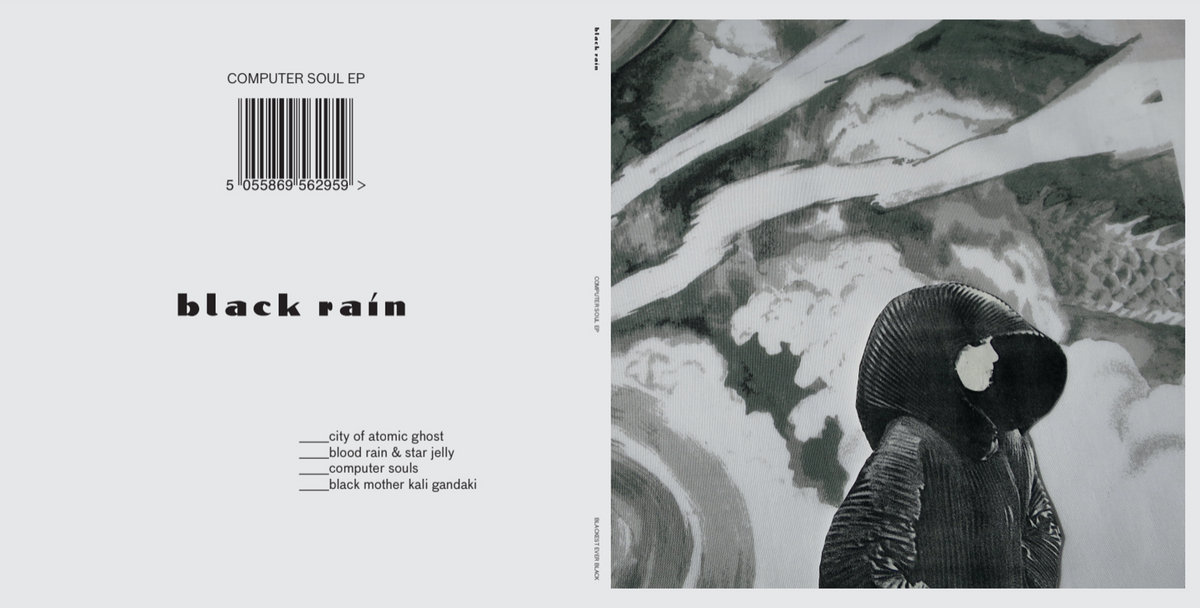 "ALL UNDER HEAVEN RESTS"
P. Maze: Stuart is a longtime collaborator in many of our respective projects. Otto worked on the recent Black Rain EP, Computer Soul, then Otto was invited to join BR live on stage. Orphan Swords remixed Ike Yard; Black Rain remixed Orphan Swords. Ike Yard lent seminal vocal lines to Orphan Swords' "Vassago" single. Yannick Franck (a.k.a. RAUM , the other half of Orphan Swords) and I also played a special Black Swords concert in New York thanks to the powerful Quo Vadis crew (Stéphanie Almache and Ria Katz) after we released our debut EP on Noiztank, The Future of The Sun. For this new M&L record, we confidently decided to get him on board.
Stuart Argabright: This "All Under Heaven Rests" quote — "a rough sea, stretched out over Sado" — was one I had kept floating in a word pool for decades, unused for many of my records. (It was originally pulled from some book for a Black Rain track, circa 1993 or so.) So when the River project came up, it was easy to find and press into service. 'Right sized' and with an ambient regard to it.
Maze & Lindholm inspired a mood of searching and seeking. In our mind's eye we were looking from a high place down over the open sea. Waves make patterns and form thoughts. Active thinking into mushin no shin ("no mind"). Traveling without moving….
Otto: We had no idea Stuart would propose some spoken words for this one. What an experience listening back to the track with those lines, the intervention is brilliant, balancing the track and the whole LP. Without any further explainations, Stuart understood what we were looking for, helping us to make it happen. Hats off, man!
"THE UNCUT WOOD"
Otto: I don't know why but this one makes me feel like I'm levitating — going up, right there up in the sky, yet settled in the ground. When we first listened back to the LP, reaching the end, we were looking to play the whole LP again. A River Flowing Home to the Sea….