Photography MAXWELL MIRANDA
About halfway through his new Random Shit mixtape, Sam Spiegel (see also: N.A.S.A., Squeak E. Clean Studios) poses an important rhetorical question: "Are mashups still a thing? Apparently so."
Indeed. Much like next Friday's proper Random Shit From the Internet Era LP, the exclusive set below is a palate cleanser meant to put the producer's genre-jumping past in perspective so he can move forward with a fresh outlook, creatively and sonically. Enough that Spiegel has decided to write and record solo material under a new alias from this point on.
"Like so many things in our world," explains Spiegel, "I've gone through a huge transition these past few years, and I feel like I'm embarking on a new life — a new version of myself.
He continues, "I'm clearing my slate with Random Shit. It is a new beginning for me. My music going forward is not reiterations of old songs modernized, but where I stand now and into the future. It is day one for me in my new life as a grown-ass human and artist, and so I'll be releasing everything from here on out under my new name, Sam I, both on the audio and the visual side. I hope you all come along on this new adventure with me."
Before we take that journey together, we've got a lot of dancing to do….
SAM I – RANDOM SHIT (SKIT)
SAM I VS. KANYE WEST (FEAT. CHRIS MARTIN) – GOIN' HOME VS. HOMECOMING
This is the opening song from my album blended with a Chris Martin acapella that I had on a drive from when I was working with Kanye.
SAM I (FEAT. SIA, BUSTA RHYMES, AND VIC MENSA) VS. BUSTA RHYMES – DON'T GIVE UP VS. PUT YOUR HANDS WHERE MY EYES CAN SEE
The single from my album blended with one of my favorite acapellas of all time.
SAM I – USED TO BE MY HOMIE (GRANDTHEFT REMIX)
Grandtheft's remix of a song off my album.
SAM I (FEAT. FREDDIE GIBBS & BJ THE CHICAGO KID) VS. NATE DOGG & WARREN G – USED TO BE MY HOMIE VS. REGULATE
SAM I – USED TO BE MY HOMIE (SALVA REMIX)
Salva is such a beast — one of the most underrated producers out there.
SAM I (FEAT. CEELO, THEOPHILUS LONDON, AND ALEX EBERT) – TO WHOM IT MAY CONCERN
A song I started in 2003 or so, and finally finished for my album.
THE WEEKND (FEAT. DOJA CAT) – IN YOUR EYES (REMIX)
A good disco jam, and Doja is family.
SAM I (FEAT. ALEX GREENWALD) – WICKED EDIT
A work-in-progress with a longtime friend.
SAM I X KRAAK & SMAAK VS. OUTKAST – SO FRESH VS. SKEW IT ON THE BAR-B
A work-in-progress with Kraak & Smaak done last year. I threw a couple acapellas on there.
DOJA CAT – SAY SO
MIM SULEIMAN – NYULI (DUB)
LARRY LEVAN – WALKING INTO SUNSHINE (ORIGINAL LARRY LEVAN MIX)
Larry Levan! One of the most important people in the history of electronic music.
SAM I (FEAT. CEELO, THEOPHILUS LONDON, AND ALEX EBERT) – TO WHOM IT MAY CONCERN (KRAAK & SMAAK REMIX)
Kraak & Smaak are so good at making b-boy music.
FRANKIE SMITH VS. MISSY ELLIOTT – DOUBLE DUTCH BUS VS. GOSSIP FOLKS (SAM I EDIT)
This was the original chorus that Missy and Timb stole for "Gossip Folks."
MISSY ELLIOTT / FALCONS – GOSSIP RIDDIM (SAM I SLOW DOWN EDIT)
GODTET – ENUMERATING (SAM I CUMBIA VIBES EDIT)
NFASIS – TRA TRA (BRASILERO)
Some Rasteira from Brazil.
QUANTIC x MISSY ELLIOTT – GET UR FREAK ON (SAM I CUMBIA MASHUP)
I love Quantic. Been a fan of this dude forever.
QUANTIC – NUTHIN' BUT A G THING (DRE EN CUMBIA)
QUALITY – CUMBIA STORM (SAM I EDIT)
SUMOHAIR – TROPICAL RAINDROPS
MC WM – FULERAGEM
TNGHT VS. SAM I (FEAT. ELLIPHANT & ASSASSIN) – FIRST BODY VS. CREW
What can you say about TNGHT? They defined a decade of electronic music. So happy they're putting out new music.
POPCAAN – RIFLE SLAP ROUN DEH
This song came out a few years ago, but it's super poignant for this moment.
MAJOR LAZER VS. SHAGGY – SUA CARA VS. IT WASN'T ME (TROPKILLAZ VS. SAM I EDIT)
CUTTY RANKS VS. NICKI MINAJ – LIMB BY LIMB VS. MEGATRON (SAM I MASHUP)
Are mashups still a thing? Apparently so.
WILEY, STEFFLON DON & SEAN PAUL (FEAT. IDRIS ELBA) – BOASTY
One of last year's best songs.
DON ANDREW – TOM CRUISE
LETHAL BIZZLE (FEAT. DISTORTION) – FESTER SKANK
YUNG FELIX (FEAT. POKE & DOPEBWOY) – LOCO
Been really feeling Yung Felix and everything he's making.
SAM I (FEAT. SEAN PAUL) – STAMINA
A work-in-progress with Sean. I'm hoping it'll come out later this year.
DJ SNAKE & NINIOLA – MARADONA RIDDIM
What is this song about? Can someone tell me?
PARTYNEXTDOOR – TRAUMA
MHD – BODYGUARD
More Afro-trap? Yes please.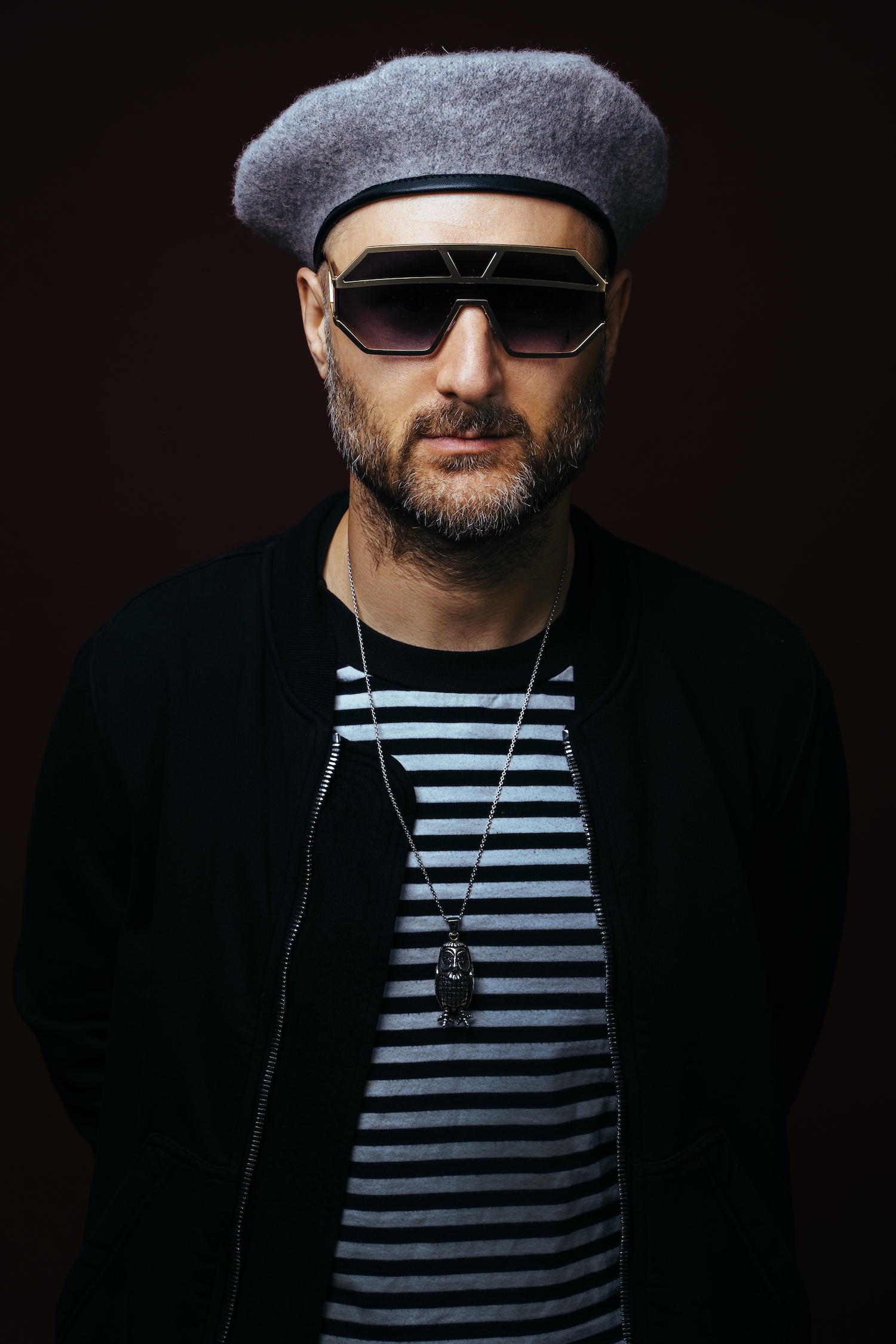 PELADA – NO HAY
SAINT JHN – ROSES (IMANBEK REMIX)
STEVE DARKO (FEAT. UNCLE KEV) – THUMBS
PICKLE – BODY WORK
ÀTTØØXXÁ- SMØKË WËËD
DEEWUN & LEO JUSTI – BACK IT UP, DROP IT
BLACK CAVIAR – COCO
SOULJA BOY – CRANK THAT (AFRO REMIX)
SAM I (FEAT. BIPOLAR SUNSHINE) VS. POST MALONE – WISHIN' VS. CONGRATULATIONS
A song off my album that was screaming for this mix with Post Malone.
MC FIOTI VS. KEYS AND KRATES – BUM BUM TAM TAM X DUM DEE DUM (DIPLO MIX)
ASAP FERG (FEAT. JAEL) – EASTCOAST (VANDALIZED EDIT)
JUSTIN TIMBERLAKE – SEXY BACK (PUTADA EDIT)
I've been loving baile funk since 2004, when I started making it, and there's more better baile funk now than ever before!
SAM I X TROPKILLAZ (FEAT. BIA & MC PICACHU) VS. THE WEEKND (FEAT. DAFT PUNK) – PERFECT VS. STARBOY
TROPKILLAZ – DISBROQUEIA A TELA
Tropkillaz are my brothers, and Zegon is one half of my other project N.A.S.A.
ESTELLE – I CAN BE A FREAK (AFRO REMIX)
DOPEBWOY VS. TERIYAKI BOYS – CARTIER VS. TOKYO DRIFT (OMAR DURO, KVSH & PEDRODJDAD TRAP REMIXES)
INJURY RESERVE (FEAT. AMINÉ) – JAILBREAK THE TESLA
I want to make some music with Aminé. Can someone tell him to get at me?
TNGHT VS. MIGOS – GOOO (FUNK REMIX) VS. BAD AND BOUJEE
Baile TNGHT all day erryday.
FAR EAST MOVEMENT (FEAT. THE CATARACS & DEV) – LIKE A G6 (KLAP REMIX)
Shout out to Laudz for giving me a bunch of these baile edits.
BRITNEY SPEARS VS. TRAVIS SCOTT – TOXIC MODE (OMAR DURO MASHUP)
Omar Duro from Amsterdam's mashup. He's a beast.
SAM I (FEAT. RZA & BARBIE HATCH ) – RIDE
RZA is a friend and frequent collaborator. This dude is definitely someone I admire greatly.
SAM I (FEAT. AYZNLI) VS. THE WEEKEND – CHAMPAGNE VS. OFTEN
SAM SPIEGEL (FEAT. ANDERSON PAAK & DOJA CAT) – 20 BELOW
I made this song with Anderson and Doja in like 2015, when they were both relatively unknown artists.
SAM I VS. LIL' WAYNE – ONE LAST TIME VS. LOLLIPOP
"One Last Time" is sneaky good and one of my favorite songs from my album.
SAM I & SHMUCK THE LOYAL VS. SKRILLEX & DAMIAN MARLEY – LOYALTY VS. MAKE IT BUN DEM
Some unreleased shit with the homie Shmuck the Loyal.
DRAKE – GOD'S PLAN (BAILE FUNK REMIX)
FLUME (FEAT. TORO Y MOI) – THE DIFFERENCE
Thank you Flume for being such a unique artist. I love this song.
SQUEAK E. CLEAN – TOM'S DINER
A Squeak E. Clean crew cover of a great song from the '90s.
A$AP ROCKY (FEAT. SKEPTA) – PRAISE THE LORD (DA SHINE)
RUN THE JEWELS (FEAT. GREG NICE & DJ PREMIER) – OOH LA LA
SAM I & SHMUCK THE LOYAL VS. POP SMOKE – BALLISH VS. WELCOME TO THE PARTY
Some more unreleased shit with Shmuck and I. RIP Pop Smoke.
SAM I & SHMUCK THE LOYAL – I STILL HAVE A DREAM (UNRELEASED)
Unreleased track with Shmuck and I. Look out for a project coming from us soon.