Photography DAVID SHERMAN
Words ANDREW PARKS
37. Not the most significant number when it comes to birthdays, or even anniversaries, but when you're Metallica—an underground icon-turned-modern rock monster—it's surreal proof of your staying power and one hell of a retirement plan. Not to mention the perfect counterpoint to cynics who suggest melodic thrash-metal peaked back in the mid-'90s, somewhere in between the Riki Rachtman era of Headbanger's Ball and the full-length film Beavis and Butt-Head Do America.
Even frontman James Hetfield seconded Metallica's unlikely success story at Minneapolis' Target Center on Tuesday, saying a few songs into their crowd-pleasing set, "Are you sure you like Metallica? You're not just punking us?"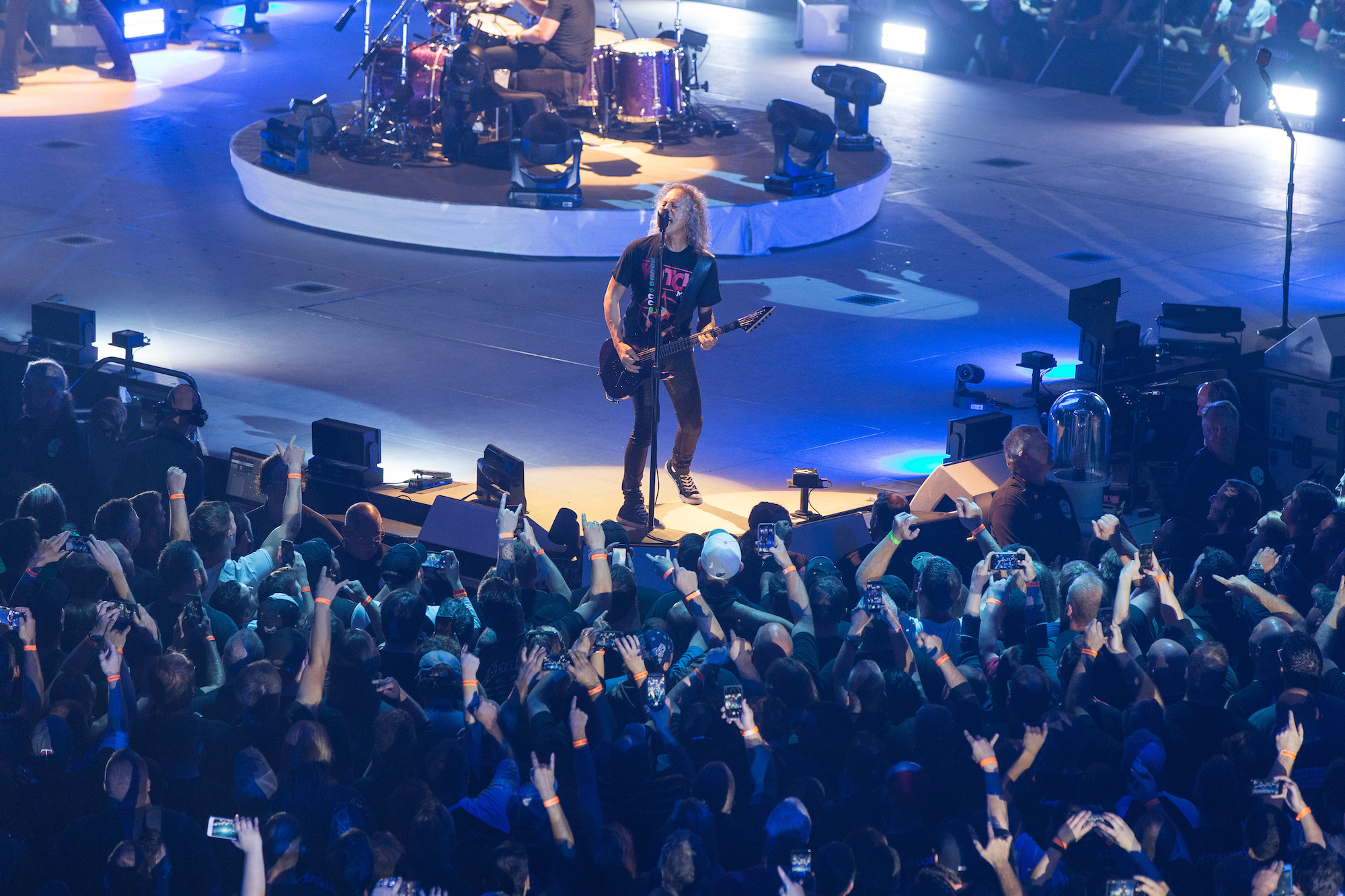 Considering they've sold more than 125 million record worldwide, released six consecutive No. 1 records (not including Lulu, since it was simply an experimental side project), and are still able to fill arenas, the answer is a resounding YES, of course.
Although Hetfield's probably only half-kidding when he fishes for compliments. After all, Metallica started with a want ad written by drummer Lars Ulrich—a get-in-the-garage call to arms that name-dropped NWOBHM north stars like Tygers of Pan Tang, Diamond Head and Iron Maiden.
Not to mention such harbingers of heavy-metal as Budgie, an early adopter of extreme music Metallica covered throughout the '80s and slipped into tonight's set list like a secret handshake. The whole night felt like a genuine exchange between the band and its extended 'family', actually—very give and take, as the LA quartet struck a delicate balance between shilling their solid 2017 record (Hardwired… to Self-Destruct) and owning their many cult ("Master of Puppets," "For Whom the Bell Tolls," "One") and crossover ("Nothing Else Matters," "Enter Sandman," "Sad But True") classics.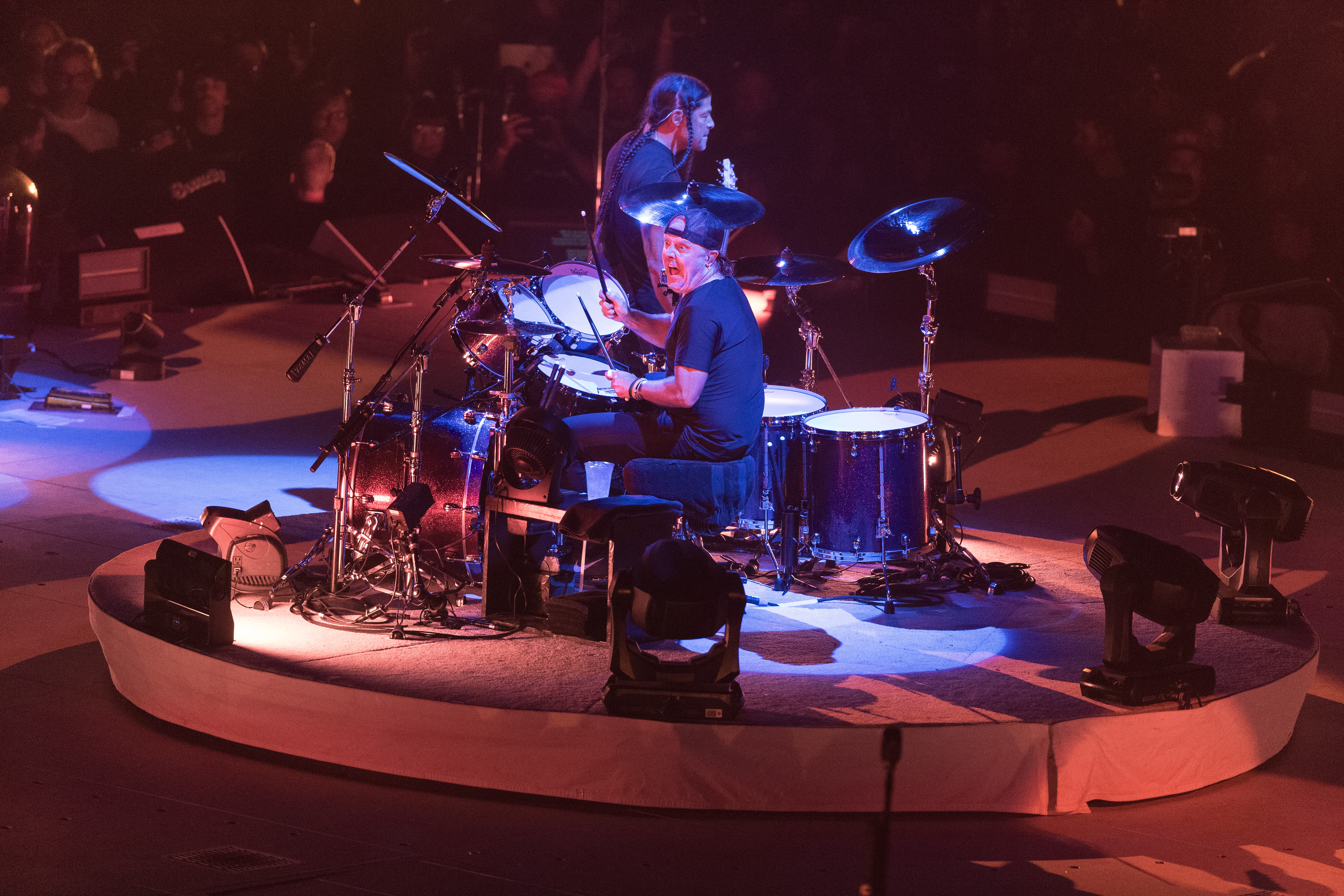 Unlike the marquee acts who wore out their welcome long ago, no one is going through the motions here, either. Metallica know exactly what they're doing, whether that means excavating a couple dusty singles ("The Memory Remains" and "No Leaf Clover," which slayed despite lacking their lovely Marianne Faithfull melodies and windswept strings) or segueing from a fairly new song ("Atlas, Rise!") to a 35-year-old thriller ("Seek and Destroy").
That thoughtfulness extends to every last detail of the Metallica experience, too—a Better-than-Bud pilsner brewed strictly for this tour; video screens that double as decade-spanning TV sets; and an in-the-round stage plot that feels surprisingly intimate for a room that fits nearly 20,000 people. Even their entrance music (Ennio Morricone's "Ecstasy of Gold" theme, a fixture since 1983) sounds as electric as ever, a welcome sign of the chaos to come.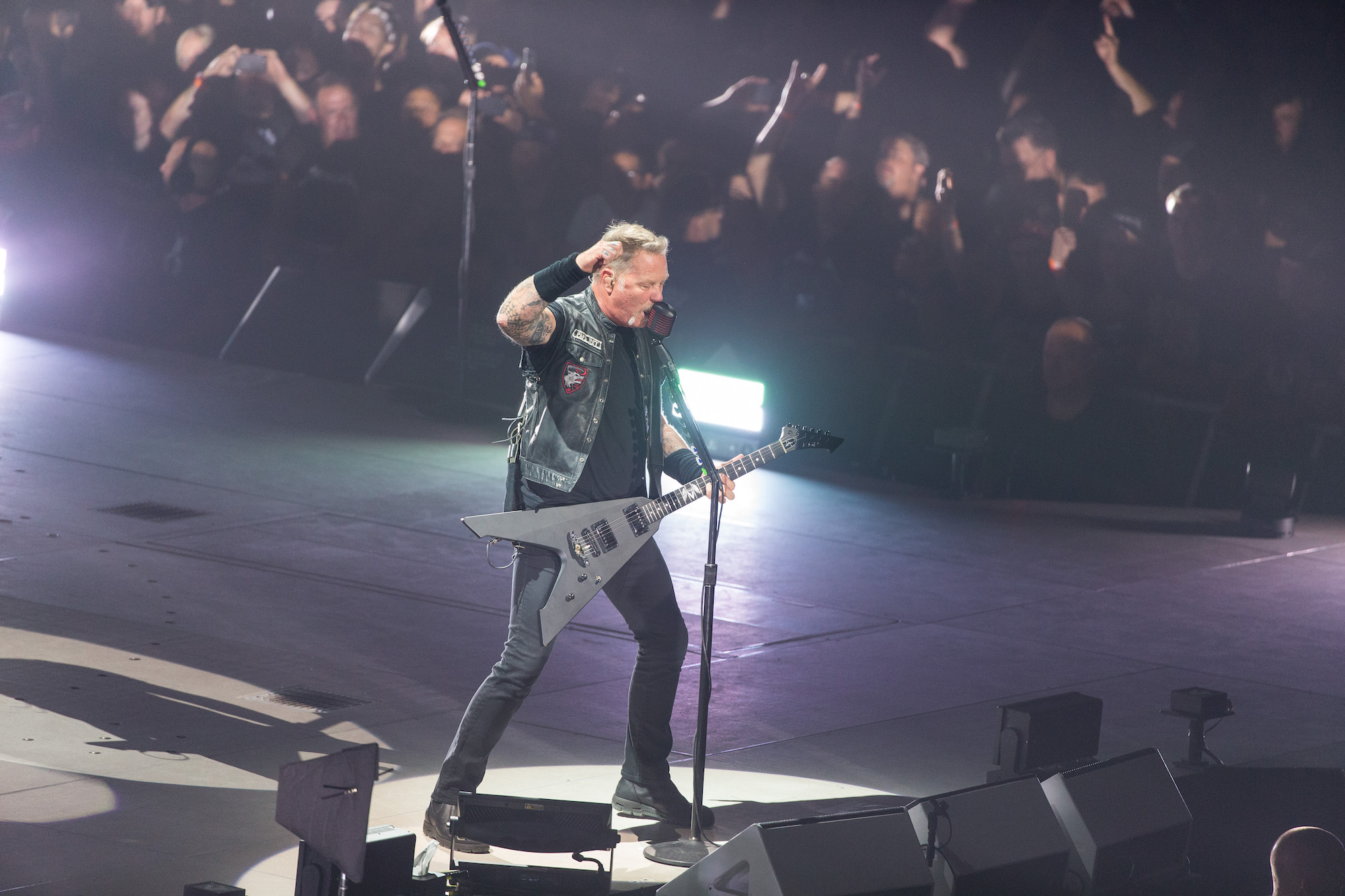 "Metallica is extremely grateful after 37 years to still be here," Hetfield said with a sly fox smile at one point. And as he surveyed 360 degrees of diehard fans—many already clad in black WorldWired merch—Hetfield acknowledged the obvious: "When we look out there, there's a few old people…. We are boys in men's bodies. And everyone's welcome in the Metallica family, of course."
To which someone howled, "You're goddamn right!"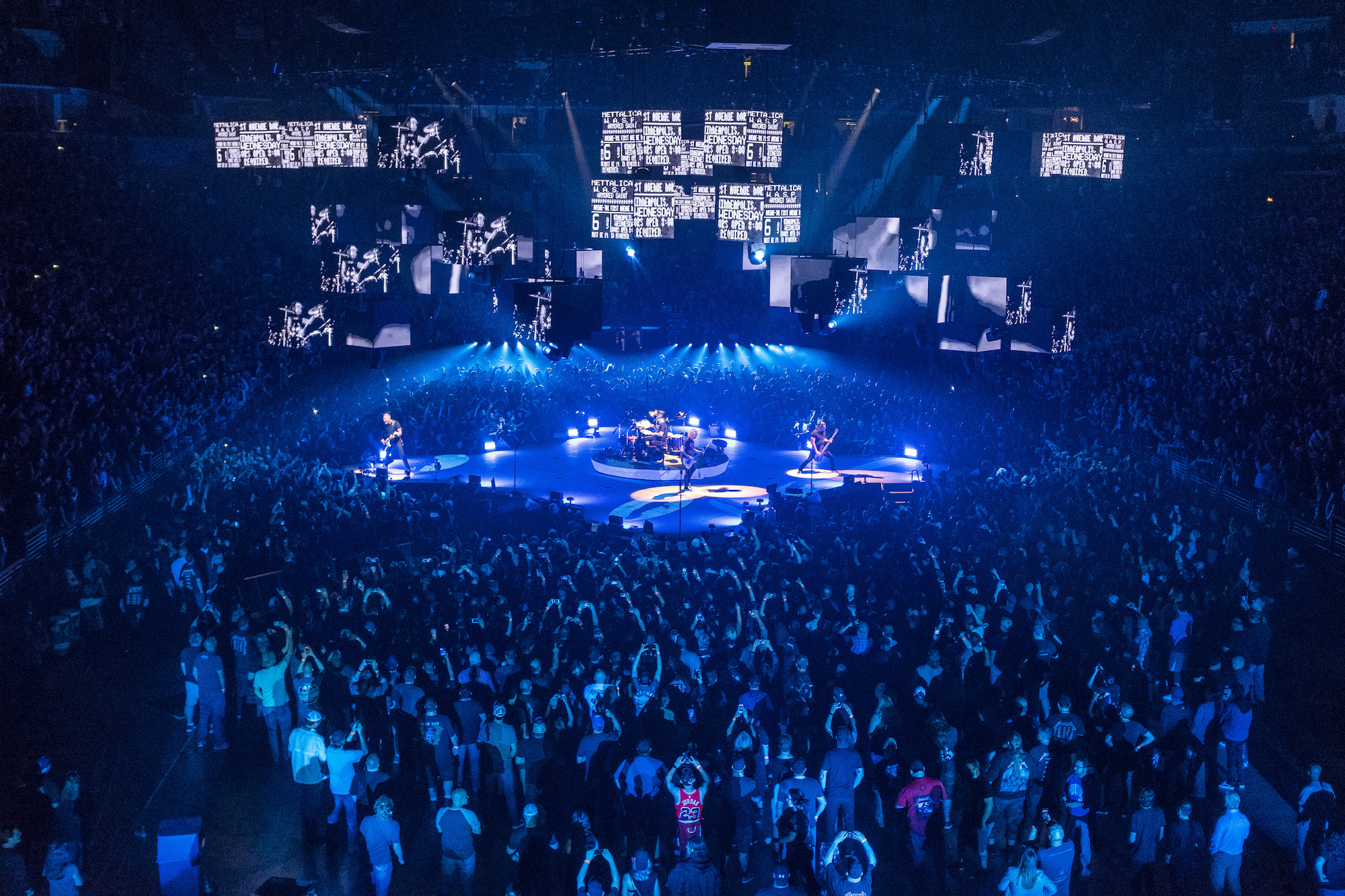 SETLIST:
Hardwired
Atlas, Rise!
Seek & Destroy
Harvester of Sorrow
No Leaf Clover
Now That We're Dead
Creeping Death
For Whom the Bell Tolls
Halo on Fire
Breadfan (Budgie cover)
The Memory Remains
Moth Into Flame
Sad But True
One
Master of Puppets
ENCORE:
Spit Out the Bone
Nothing Else Matters
Enter Sandman