Alex Paterson wasn't kidding when he decided to call The Orb's latest album No Sounds Are Out of Bounds. With a revolving door of seasoned guest players in place—including such recurring collaborators as Roger Eno, Thomas Fehlmann, and Patterson's old Killing Joke mate Youth—alongside a decidedly playful approach, the sprawling record sheds the group's recent ambient run for a restless sound that's completely off the rails.
"I wanted to try something with more musicians and more voices," explains Paterson. "More contributors essentially—similar to the conditions our first album, Adventures Beyond The Ultraworld, were recorded in. Thomas and I made two streamlined, techno-style albums for Kompakt which I love, but this time I wanted a change to expand the palate, and to bring in other elements that will keep people guessing and keep them confused. This is a more English and less German sounding LP and it's on an English label (Cooking Vinyl), although obviously the music comes from all over the globe and beyond, as do the musicians."
Check out his complete track-by-track commentary below, followed by the dates and details for the Orb's upcoming 30th anniversary tour….
"WISH I HAD A PRETTY DOG"
This started life as a track for an unreleased record called
The Orb In Theory
. Such lovely words: The Orb, theory. Nice letters too! Funky bass drum the rhythm of a dog's heart beat. Are the dog noises by our pet Malamute Ruby? Maybe. There's always an animal on the horizon with The Orb. Then there's Roger Eno on the piano, who also appeared on out last LP,
COW
. He's seriously talented. Listen carefully and you'll also hear a Jamaican street seller….
"PILLOW FIGHT @ SHAG MOUNTAIN"
Featuring the mighty Jah Wobble on bass, famed for his low-end work on John Lydon's post-Pistols act PiL, and also for his bassline on our classic "Blue Room." Also guesting again is Roger Eno on piano. This has a very danceable element to it, and is going to be our next single—a 3:30 version for radio and cinemas everywhere.
"OTHER BLUE WORLDS"
A nod to Brian Eno, but we actually live in a blue world (which is going to get a lot bluer). Ironically Roger Eno doesn't feature on this one. It's from the Berlin sessions with Thomas—a masterpiece of minimal music for the masses.
"DOUGHNUTS FOREVER"
The essence of this track began when recording for The Dream album several years ago. Clearly influenced by J Dilla, this features Youth's supreme double bass playing. I wanted to write a tune with Michael Rendall, and this it it. He engineered this album; he's coming on the road with us, and he could well become an official Orb member.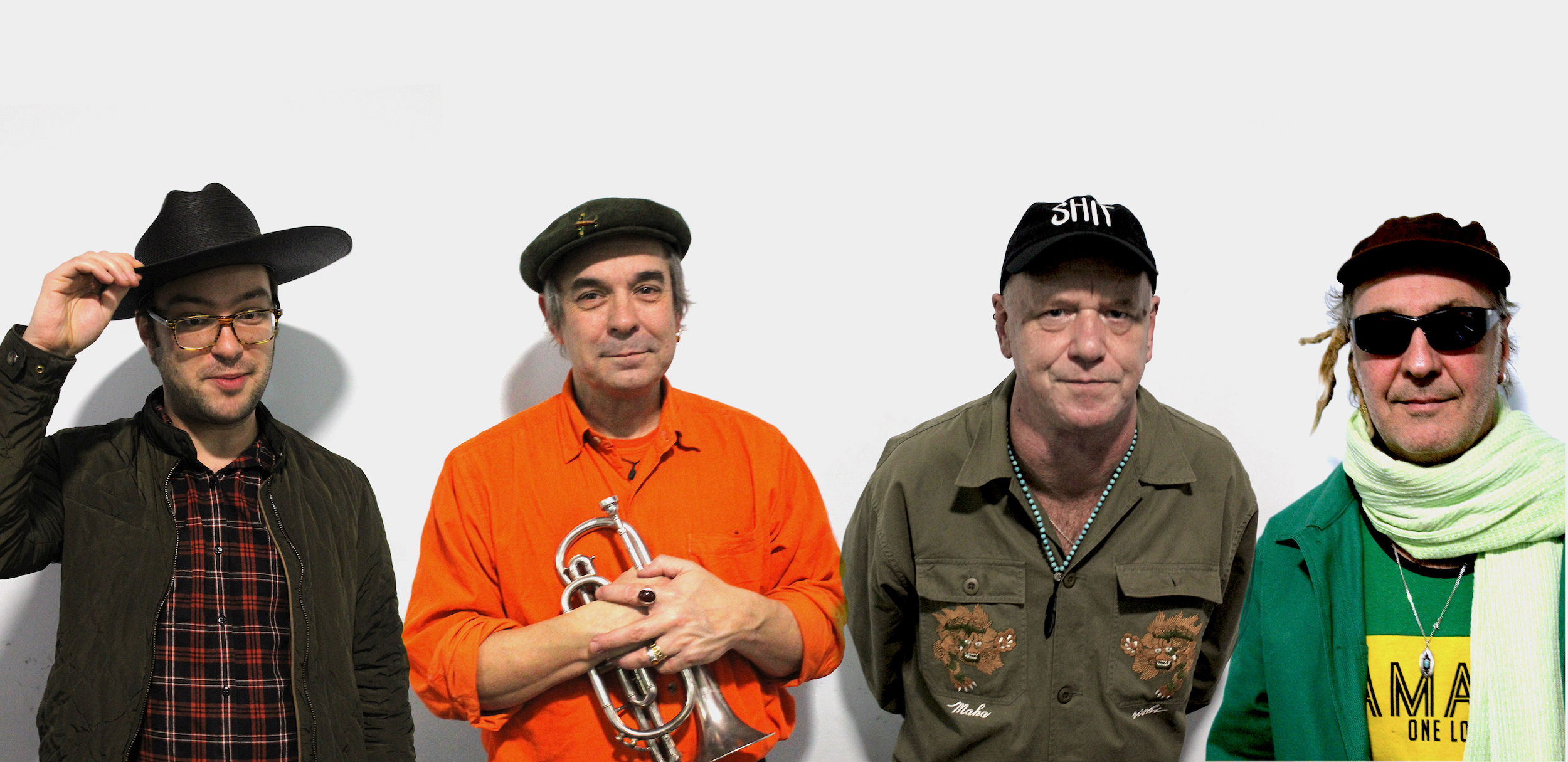 "DRIFT"
A small interluding ditty taken from a session in Spain. A friend's daughter, Rianna, recites poetry.
"EASY ON THE ONIONS"
A phenomenal Wobble bassline—supreme. Gaudi on melodica. Roger Eno plays trumpet. This features a sample of a lavender crier from 1938. This little purple lavender flower was very popular in London days of yore. That's how Lavender Hill got its name. In his his best WW2 radio voice, Roney FM says "Bermondsey Calling," which is odd as that's (rival football team) Millwall territory, not my Chelsea. London looms large, as usual.
This has turned into a classic expression round my way: "easy on the onions," similar to "be lucky, me auld sausage."
"UUNITED STATES"
Just Roger's piano and trumpet. This is our take on what Blade Runner 2049 should have sounded like. This will sound amazing in a cathedral.
"SOUL PLANET"
I started this track three years ago with Gaudi, then took it to Youth to finish for this album. It features Andy Cane on vocals who also sung Mark Ernestus and Moritz Von Oswald's house classics "I'm Your Brother" and "A New Day."
Barely any original Orb tracks on general release have featured singing before this album, and there were some internal disputes about whether certain people liked the idea. But that was the whole point; that's why we called this album No Sounds Are Out Of Bounds.
"WOLFBANE"
Featuring Roney FM; the master of faux voices, comedy voices, voiceovers, mimicry and all things spoken. This has an anti-war stance that we started to show on COW. It also has a classic hip-hop influence. I've been a big fan of hip-hop ever since hearing cassettes in the '80s recorded from Chuck Chillout's Kiss FM radio shows in New York.
"ISLE OF HORNS"
This was started at Youth's El Mirador studio in Spain and finished at Thomas' lab studio in Berlin. Innuendo aplenty in the title. It was originally going to be called "Little Big Horn," but I like the idea of a symphony of horns, on an island.
"RUSH HILL ROAD"
A location just off Lavender Hill in Battersea, southwest London. This track was a swapsy. Hollie Cook provided the vocals in return for me producing a track on her last album. I've known Hollie's dad Paul Cook for a long time. Paul and fellow Sex Pistols bandmate Steve Jones once saw Youth and I perform a cover of their track "Bodies" at a Kiling Joke gig in the '70s.
This track also features roots hero Brother Culture. He recently hyped the crowd right up at our 30th anniversary festival at the Roundhouse. He also toasted on "Let the Music Set You Free," a Japan-only bonus track from 2007's The Dream album.
"THE END OF THE END"
Featuring Emma Gillespie's dreamy vocals, this was the tune we thought would be the single, then "Rush Hill Road" came along. It's a fun song with hints of "Higher Than the Sun" to bring back memories of yesteryear. It has a underscore of German nu muzic.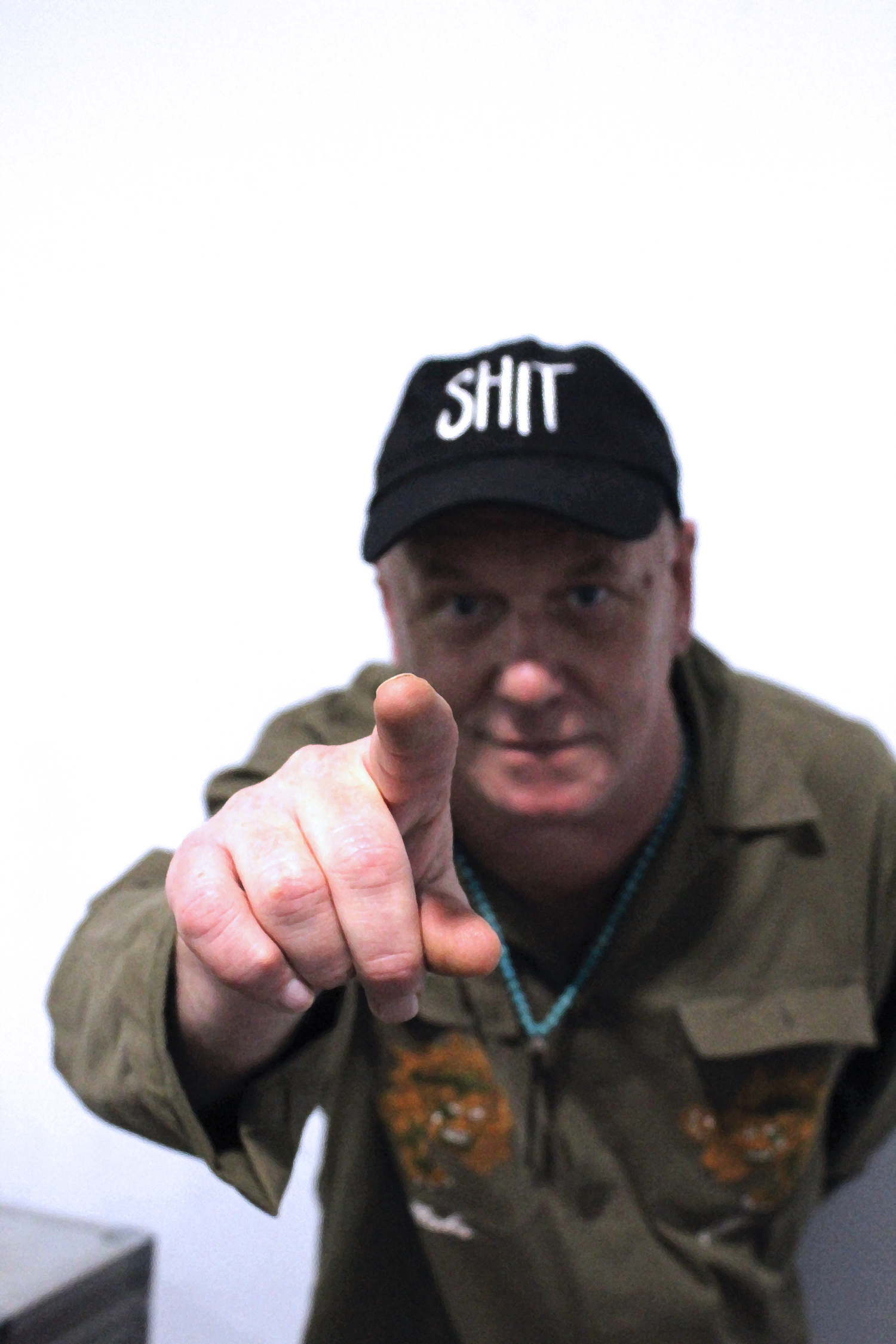 The Orb tour dates:
9/14 Buenos Aires, Argentina – Mutek
10/11 Cardiff, UK – Tramshed
10/12 Bristol, UK – SWX Bristol
10/13 Tyne and Wear, UK – Riverside Newcastle
10/15 Paisley, UK – Spree Festival
10/18 Liverpool, UK – The Invisible Wind Factory
10/19 Brighton, UK – Concorde 2
10/20 Sheffield, UK – 02 Academy
10/25 ?ód?, Poland – Klub Wytwórnia
10/31 Asheville, NC – The Orange Peel
11/1 Ferndale, MI – The Magic Bag
11/3 Brooklyn, NY – Elsewhere
11/4 Ardmore, PA – The Ardmore Music Hall
11/8 Denver, CO – Marquis Theater
11/9 Phoenix, AZ – The Pressroom
11/10 Chicago, IL – Metro
11/11 Saint Paul, MN – Turf Club
11/13 Atlanta, GA – Terminal West
11/15 San Francisco, CA – The Independant
11/16 Portland, OR – Star Theater
11/17 Seattle, WA – Nectar
11/20 Las Vegas, NV – Brooklyn Bowl
11/21 Los Angeles, CA – Teragram Ballroom
12/1 København, Denmark – DR Studio 2
12/2 Berlin, Germany – Gretchen
12/8 Amsterdam, Netherlands – Melkweg