Photography SYLVIA STEINHÄUSER
Midori Hirano's latest solo LP (Soniscope) builds on the bold peaks and valleys of recent solo records for Daisart (Mirrors In Mirrors) and Sonic Pieces (Invisible Island). Striking a perfect middle ground between hushed concert halls and heady clubs, it reflects both her classical background and more than a decade of living in Berlin.
With a little less than a week left of its pay-what-you-can promo on Bandcamp, we thought we'd ask the composer / multi-instrumentalist to share the personal stories behind each song, from their film score beginnings to a couple seamless collabs….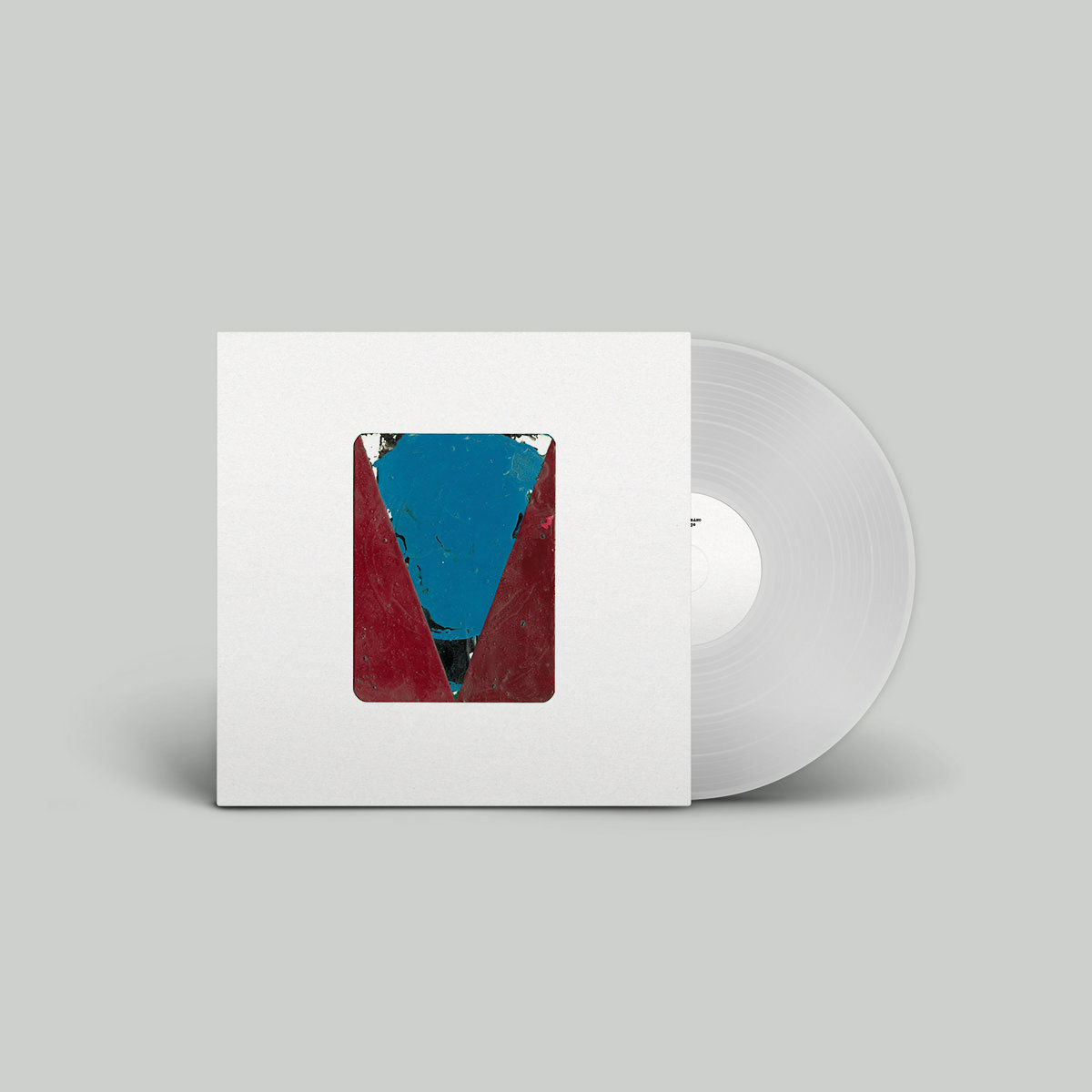 "MISSING NIGHT"
I'm very interested in using field recordings as source materials for composing; this piece reflects this approach. The title captures the moment I recorded walking in snow when I was in Stockholm several years ago. I was walking through a park in the evening; it wasn't that late, but it was already pretty dark since it was in the middle of winter, and it made me focus on listening to the sound I made by walking on the snow-covered path. Then I recorded it with my handy recorder and integrated it with my piano playing afterwards.
Although this recording is heavily edited, and maybe you aren't able to hear the footsteps, it's a personal memory of that snowy, dark evening for me.
"COLLAPSING PLANET"
One of two collaborative tracks on this record, this piece was done with my friend Atsuko Hatano, a talented strings player. We made an album together that will be coming out this December. I sent her a piano sample consisting of a simple melodic refrain with some additional chords and asked her to play whatever she would come up with.
Her beautiful playing brought out the hidden emotions in my piece, and the sound of the strings slowly rising and falling in response to my piano gave me an image of a planet falling apart.
"MIZUKO JIZO"
In 2019 I scored a short film called Mizuko (Water Child), which was directed by Kira Dane und Katelyn Rebelo. This film is about the Buddhist rituals of healing that exist in Japan for people who have had miscarriages, stillbirths, or abortions. Jizo is a small Bodhisattva who is believed to protect children, and Mizuko Jizo is a special type of statue made for the babies or infants who never make it to being born.
There is a scene in the film where lined-up Mizuko Jizo statues are shown with Kira's narration explaining them; this track was composed for this part. The subject of this film may sound a bit heavy, but the way this movie portrays everything is actually rather positive — even somehow pop — and I like that.
I would say that working on this score, including this piece, gave me a new musical inspiration to start making this record.
"STRINGS OF MEMORIES"
While a piano keeps appearing in the rest of the pieces on this album, only this track is composed solely of electronic music. It takes on an important role as an arch between "Mizuko Jizo" and "Patterns." I actually made this one for another album at first, but afterwards I realized it would sit better on this record since the mood gave me an idea for the other tracks I later composed. This music triggers nostalgia for me, thus I gave it this title.
"PATTERNS"
I titled it "Patterns" since it consists of different repetitive phrases and the melodic style of short phrases. This track is the result of experimenting with putting both piano and electronic sounds on the same level. It may relate to minimal music, but I would prefer to hear it as piano music made in the context of club-oriented music. I know this is a worn-out idea, but I want to keep exploring the possibilities of what I can do with the instrument.
"VOID"
One of the earliest pieces I composed for this album. It's created with an easy overdub of my improvisation on the piano, with delicate impact treatments. I didn't have any specific concepts in mind — I just played with my instinct — but it turned out to be a pretty coherent piece.
Sometimes it's better to make a piece of work without thinking or editing too much. I don't want to say that simplicity is the best, but sometimes returning to this philosophy can lead to a rediscovery of the beauty of what you want to create.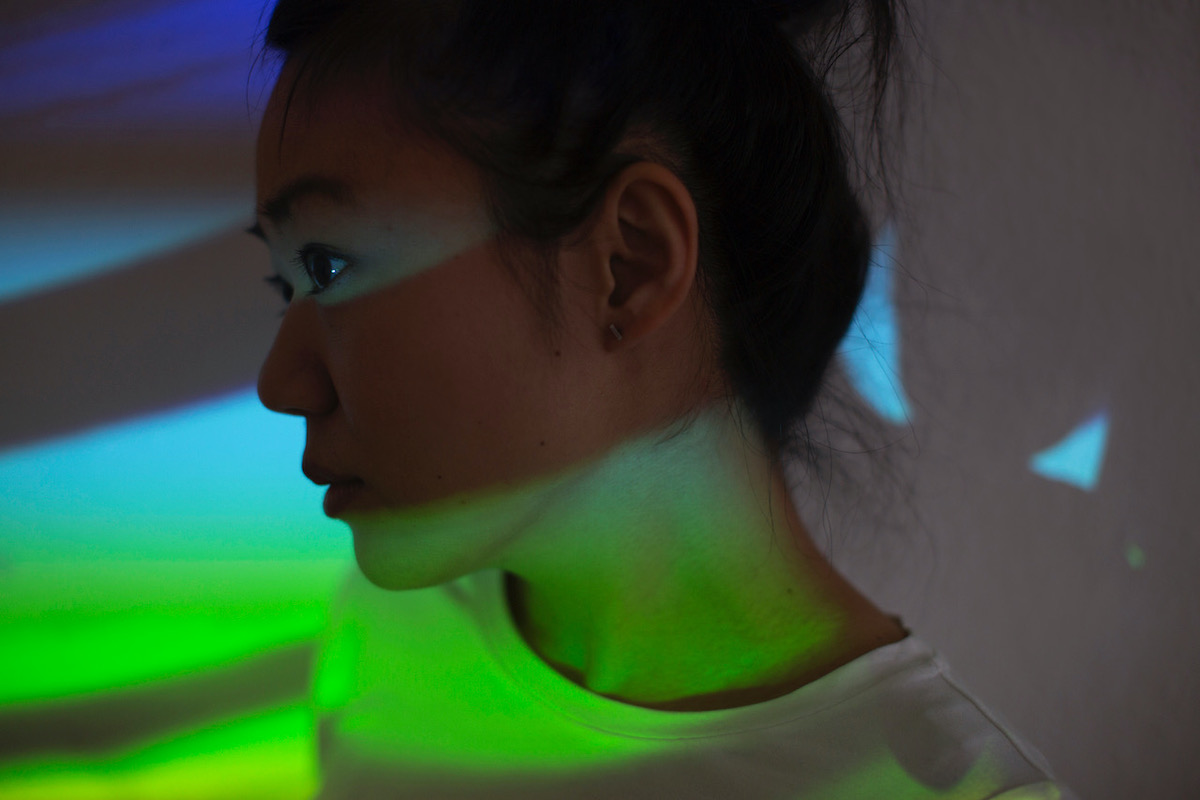 "BINARY STAR"
I gave it this title because this piece consists of two components of synth sound and a repetitive piano phrase. Those sounds reflect one another throughout the track.
I'm not particularly spiritual, but I'm more than a little interested in the relationship between the celestial bodies and the Earth, and I like to be inspired by them. And since there is a limit to the number of stars and planets we can observe from the Earth, it is fun for me to expand my imagination about what I cannot see.
I can't send music out into the universe like NASA did for the Voyager Golden Records in the '70s, but I can at least enjoy making music for the universe.
"INSIDE"
Another collaboration. This one is with Nonpareils, a.k.a. Aaron Hemphill, a former member of the band Liars. I liked his first solo album, Scented Pictures, which came out a few years ago. Especially the album's title track, which I think has a great combination of pop and experimentalism. I've known him for several years since he moved to Berlin, and his solo release made me want to ask him if he would like to do something for my track.
I sent him a short piano track as starting material, then he tried to create something different with that sound, and he even made a harp-like sound in addition to it. The sound that appeared in the intro is his additional sound, which I pitched down a bit. And I layered them with more effects-treated sound materials. It turned out to be a piece with a pretty warm atmosphere that still reminds me of my favourite track of his.
"PHANTOM TRAIN"
This is perhaps the most unusual track on this record because it was created using a fairly conventional method of beats, but the concept of this track is similar to "Patterns," as it also has some repetitive phrases and is pretty much structured on a grid, unlike other tracks on the album.
Just as the definition of ambient music or electronic music is pretty broad these days, I also wanted to explore the breadth of my music. The title of this album, Soniscope, also reflects to this thought.
"WHITE SANDS"
This was composed a few years before I started working on this record, and is already part of my current repertoires for concerts. This is the only piece on the album that was recorded in one take only.
I would never call myself a proper pianist because I'm playing and recording a piano in an unconventional way that has established my style. But sometimes I need time to simply be back on the keys because I still believe in the power of the instrument itself.
This piece has also a lot of repetitive phrases, but the melody keeps changing with them. It leaves a lot of freedom to improvise, so I always like to play different versions live.
"PATTERNS (FOAM AND SAND REMIX)"
The idea to have a remix came in the last year, during the first lockdown. Robot Koch contacted me and asked if we could exchange remixes, as he had just started his ambient project Foam and Sand, and he was working on a new album for it. I sent him a couple of different tracks from my album and let him choose the one he wanted to work on. I was happy that he picked up "Patterns" for the rework, as I think the track is central to this record.
I really liked how he removed the beat and made a hazy sound with a tape loop of the resampled piano instead. His approach brought out the second face of this piece well.
He said, "I made this remix when it was snowing heavily outside in February, so if you imagine a view from a window with dancing snowflakes outside it might give you the right visual to imagine while listening."
His Foam and Sand album, Full Circle, was released in August. My rework for him follows later this year as well.