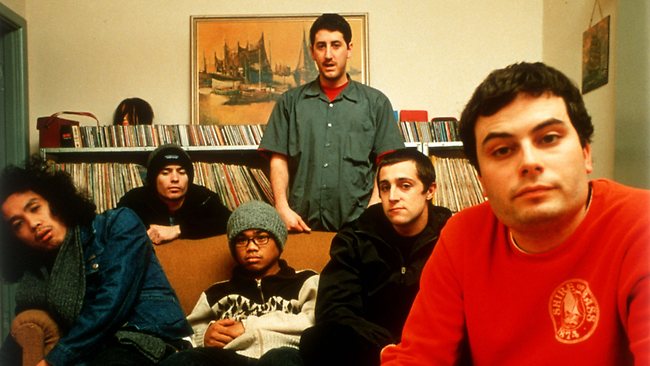 As the downright comical delay of the Avalanches' second album continues, Modular Records has decided to placate fans with a proper reissue of the collective's classic Since I Left You LP. Here's what they had to say:
The Since I Left You 10-Year Anniversary Re-Issue will feature the original classic album accompanied by a bonus disc of material including remixes from the original album campaign, new reworks from the likes of El Guincho, MF Doom, Canyons, Black Dice, Jackson and his Computer Band, some exquisite Avalanches remixes of other artists, plus unreleased early b-sides, demo tracks and other such rarities.

Follow us on Facebook for the first word on the full announce of details including release date, deluxe packages and pre-order info.

For now to help prepare you to rediscover Since I Left You and experience its timeless trip around a world of wonderous sample-based pop one more time, we have uncovered a rare Stereolab Remix of the album's title track for your enjoyment.

The original master has long since disappeared from the vaults, but we have this lovely, dusty, promo-only vinyl rip for you to enjoy, which in a strange way seemed perversely appropriate.
Check out that remix below, along with the priceless Buzz Bin video for "Frontier Psychiatrist"…
Direct iPad Link: The Avalanches – Since I Left You (Stereolab Remix) by modularpeople