Photo RONNIE ARDEN
Longtime The Rapture bandmates Vito Roccoforte and Gabriel Andruzzi have revealed their first proper Mother of Mars LP. Due out March 5th through Ransom Note, I Hear brings underground DJ / drummer Jaiko Suzuki (Electroputas, The Crystal Ark) Jaiko Suzuki into the fold full-time as the trio's windswept lead singer.
Mother of Mars hinted at their new lineup on last fall's Space Without a Shadow EP, a personal favorite of such peerless selectors as Tim Sweeney, Optimo, and Andy Butler.  According to Andruzzi, the band's seamless chemistry is something The Rapture lacked in its later days.
"I gave the majority of my time, energy and love to The Rapture for over 10 years," he explains, "only for one of the other members to try and erase me from the story, and eventually attempt to kick me out. To say the least this was incredibly saddening, and thus, I was not eager to be in a band again.
He continues, "Creating a studio space with Vito, partaking in collaborations and eventually shedding illusions of the music industry led to a space where I was able create with Jaiko and Vito – making what I believe are a lovely bunch of songs together."
"We didn't have to worry about previously defined roles and expectations," added Roccoforte, when asked what sets Mother of Mars apart from his previous work. "There were no demands, so we could really stretch out. It was very freeing."
Today's premiere is a perfect example of that expansive mindset; take it away, Gabe….
As often happens, I come up with melodies and rhythms while walking down McGuinnes Boulevard to the studio. It's a slightly grim walk along a busy thoroughfare: past the car wash, Cassanova Pizza, Dunkin' Doughnuts, car repair spots, gas stations, old factories, hideous new loft buildings, and the sadly overflowing taxi lot. (Ride sharing has destroyed the livelihood of New York's taxi drivers.) I frequently disappear into a sonic isolation on this walk, listening to the sounds in my head as I traverse the short 10-minute walk between home and studio.

The rhythmic seeds of the song "I Hear" were first heard on this walk. As soon as I got to the studio I quickly began documenting them; recording the rhythms, the bass, and the synth parts in a fraction of the afternoon. At the time I was chasing a very familiar feeling that some of my favorite songs encapsulate — my go-to songs are the ones that come to mind when I am in need of a comfort and ease. An emotional threads that runs through these songs bring a simultaneous feeling of closeness and distance. They hint at an intimacy and connection with something that one can't quite grasp; they often contain a slightly somber feeling that implies a yearning for something one already has; they convey a sense of hope and beauty; and probably the most familiar, they often feature a feeling of love and loss. (I never thought about these terms at the time; it was about chasing a feeling, not a signifier or concept.)

While these aren't particularly novel or clever emotional states, they seem to permeate song and music the world over so I thought, "Why not, let's see if we can add another." I sent the instrumental to Jaiko (just the music, no commentary) and she came back with a fully fleshed-out vocal that sat perfectly with the sounds, mood, and intention. It was a sort of instant collaboration where we each seemed to be working separately in our own little rooms — yet, in reality we were together sharing a much much bigger space.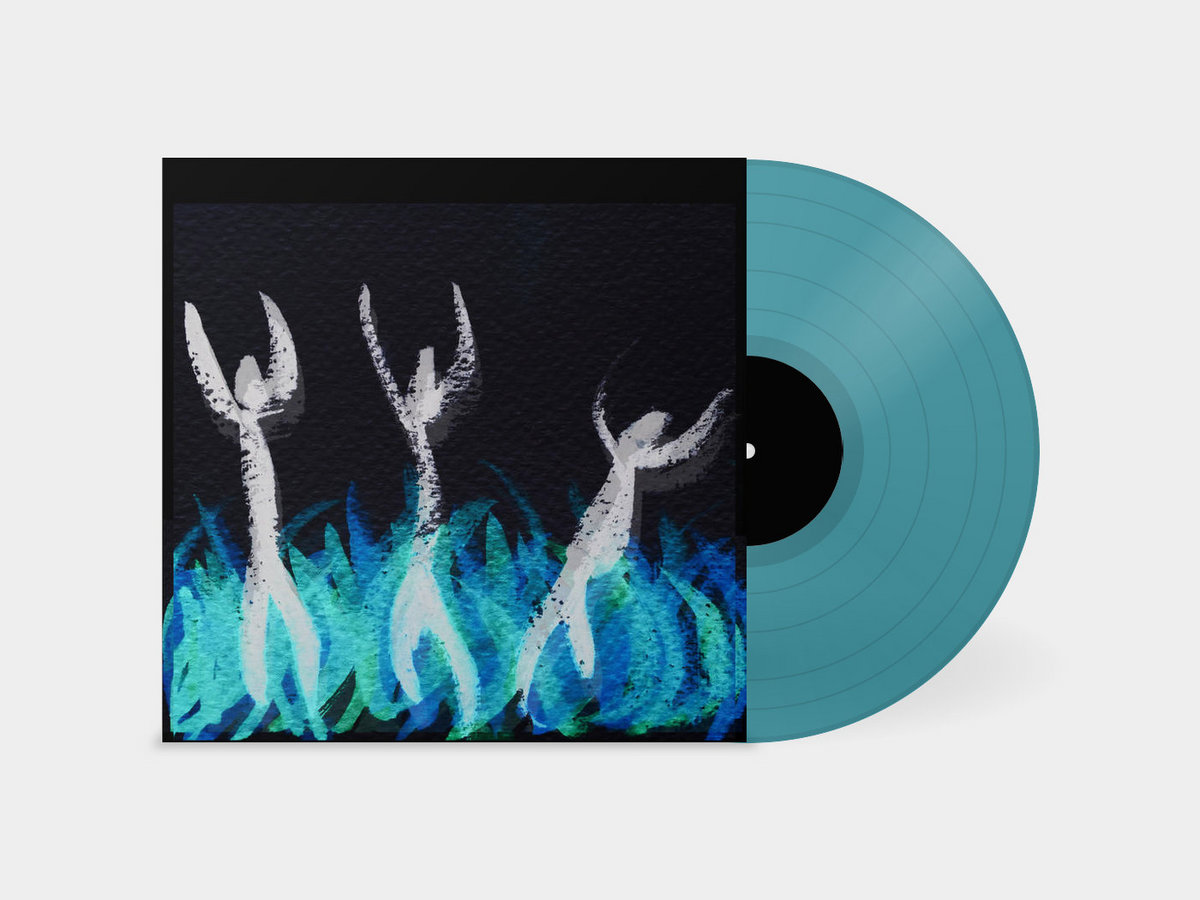 Mother of Mars
I Hear
(Ransom Note, March 5th)
1. Durga & Demon
2. I Hear
3. Fall—Sing
4. Matteruno
5. Through The
6. Space Without a Shadow