Words + Mix RYAN PATTERSON
Lead Photo THE FOR CARNATION
When self-titled asked me to put together a follow-up to my DC/Dischord mix from a few years ago, I struggled for a moment trying to think of another local scene that had as much of an impact on me as the DC one. (Outside of my hometown of Louisville of course, but I'd already created a Louisville mix for Land Animal a while back.) Los Angeles, Chicago, New York, sure…All of these cities spawned countless incredible bands but few had the same kind of tight-knit community that the DC scene seemed to have in its history.
So I thought about record labels and a few popped into my mind: SST, Touch and Go, Merge, Sub Pop, Matador, Homestead, Rough Trade, Stiff, Dangerhouse, Factory. Touch and Go (and their sister imprint Quarterstick) was the obvious choice for me. I could probably remain happy the rest of my life with only music released by Dischord, SST, and Touch and Go. SST's great bands are untouchable but the label is notorious for not paying their bands (hence why most of them have taken their back catalogs to other labels) and all the current Black Flag reunion nonsense just adds a further sour slant to the SST story. Touch and Go did it all the right way—they treated their bands wonderfully, they fostered a community that extended through most of the artists on the label, they helped countless other labels grow and thrive via their distribution arm, and they released a huge variety of great music.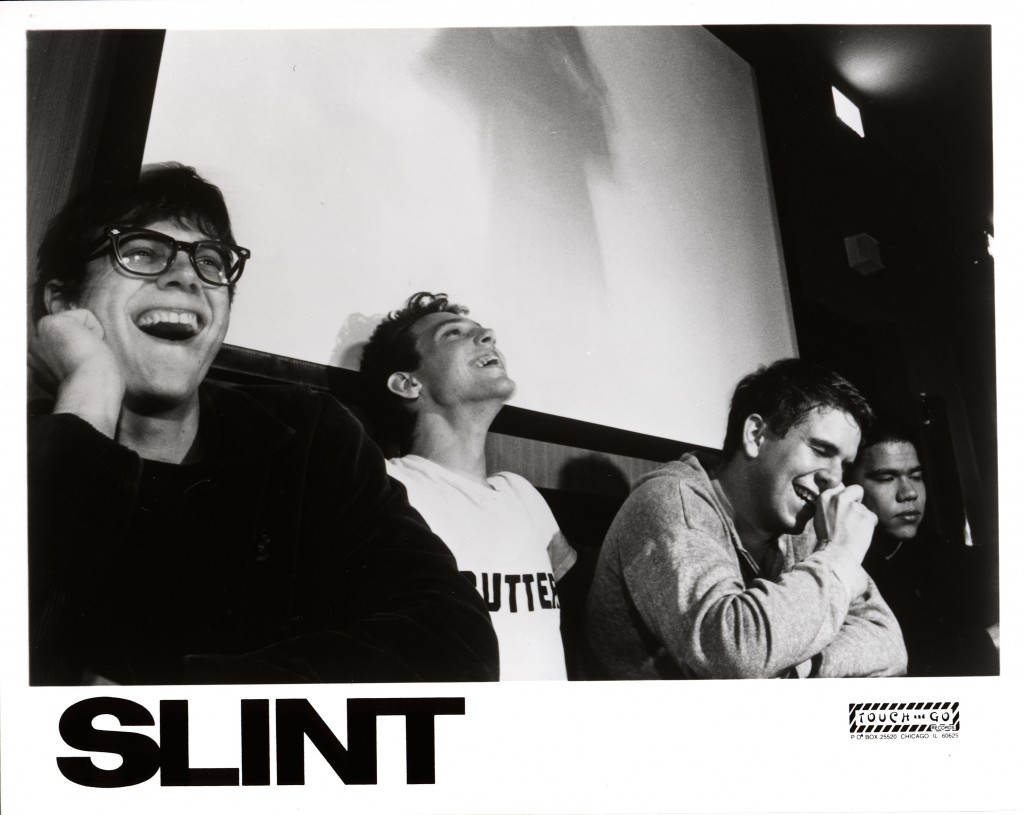 My wife, my brother and I went to the Touch and Go 25th anniversary festival in Chicago in 2007 and it was incredible. I left invigorated and excited, but also with a feeling of sadness. Labels with that kind of focus and community don't really exist anymore, and I'd almost certainly never be a part of something like that. There were still amazing indie labels around and a few years later I'd find myself lucky enough to be on the roster of one of them when Coliseum joined Temporary Residence, but the Touch and Go anniversary felt like a celebration of a time that was coming to an end. Sure enough, in 2009, Touch and Go's owner and figurehead Corey Rusk announced that the label would close their distribution arm and no longer release new titles. Thankfully they committed to keeping their vast back catalog in print. It was the end of an era; they were one of the last great indies to fall, but thankfully many survived and continue to thrive (including Merge, Matador, Sub Pop and others).
I am by no means an expert on Touch and Go Records. Looking through their catalog while compiling this list reminded me of just how many records they released and how relatively few I own. This is simply a collection of some of my favorite songs by some of my favorite Touch and Go bands and artists. Maybe you can make your own and expose me to some of the music I should know as well. I also included a few titles here that Touch and Go reissued but did not originally release because I feel that the reissues also serve to represent the overall picture and intent of the label.
I must also say that I have always associated Touch and Go with Louisville's Jason Noble of the Quarterstick bands Rodan, Rachel's and Shipping News. Jason was a huge supporter of the label and released many records on T&G/Quarterstick. Any time I think of Touch and Go, I think of him. I remember the sadness in his voice when I first saw him after the news broke that Touch and Go would no longer release new music. But their legacy continues to inspire folks like me, my bandmates, and countless others. I am in constant awe of the beauty of music, especially music that sprouted from the culture of punk and its future offshoots, and its ability to live on and shine so bright.
Die Kreuzen, "Mannequin" (Die Kreuzen, 1984)
Unhinged art-punk from Milwaukee! I've found Die Kreuzen's catalog a little difficult to digest at times, but there are some great highlights, including this first album.
Didjits, "Joliet" (Hey Judester, 1988)
Didjits stole the show at the T&G25 festival. Rick Sims is pure rock and roll. This song was on a Santa Cruz skate video and I didn't know who did it until years later. This band is unfuckwithable.
L-Seven, "Insanity" (Insanity EP, 1982)
Released by the short-lived T&G imprint Special Forces. A short slice of Brit-inspired post-punk perfection featuring future Laughing Hyenas guitarist Larissa Stolarchuk (later Strickland). RIP.
Shellac, "Prayer to God" (1000 Hurts, 2000)
No band or person seems to be more closely associated with Touch and Go than Shellac and Steve Albini. I can't say I'm the biggest Shellac fan on the planet, but this song is incredible and they are always great live.
Naked Raygun, "Vanilla Blue" (Vanilla Blue 7″, 1987)
Not originally released on T&G, but I always associated Naked Raygun with the label, maybe because their ties were so close. And it made perfect sense when T&G reissued their entire back catalog.
Monorchid, "X Marks The Spot: Something Dull Happened Here" (Who Put Out The Fire?, 1998)
All hail Chris Thomson! I think Monorchid had broken up by the time this record came out. I saw them a couple of times and loved all their stuff but this LP topped it all.
Scratch Acid, "Cannibal" (Scratch Acid EP, 1984)
Sometimes the song a band is best know for is their best song. This is a damn fine song.
The For Carnation, "Snoother" (The For Carnation, 2000)
I love, love, love this album. It's the ultimate mellow, dark, heavy, dubby, oppressive, easy listen. Todd Cook is one of the best bass players on the planet.
Girls Against Boys, "Rockets Are Red" (Venus Luxure No. 1 Baby, 1993)
All three GVSB albums on T&G are flawless. It was hard to pick a favorite song but this one is so damn good. Everything the band has done is great. Their album on Jade Tree is an undiscovered gem.
Big Boys, "Complete Control" (Where's My Towel/Industry Standard, 1981)
It had to have been very exciting for Touch and Go to release the two Big Boys collections–The Skinny Elvis and The Fat Elvis, among the best and most important early punk American punk bands.
Necros, "Police Brutality" (Conquest For Death, 1983)
One of the earliest bands on Touch and Go, when the label was started by Touch and Go fanzine editor Tesco Vee. Vee later handed the label off to Necros bassist Corey Rusk. Excellent early hardcore. From Ohio!
Rapeman, "Coition Ignition Mission" (Two Nuns And A Pack Mule, 1988)
Power trios don't get much better. Every member brought their unique stamp to this band and each are clearly represented, which rarely happens.
Laughing Hyenas, "Everything I Want" (Life Of Crime, 1990)
I am obsessed with Laughing Hyenas and I more or less modeled Coliseum's "Blind In On Eye" on this song. I'm no Brannon, but I give it a shot here and there. A flawless album from a fearless and terrifying band.
Skull Kontrol, "Camouflage" (Deviate Beyond All Means Of Capture, 1999)
Chris and Andy from Monorchid with Kim from Delta 72 and Brooks from Born Against? Fall-esque punk noise ensues in spades.
Rodan, "Big Things, Little Things" (Peel Sessions, 1994)
The fabled, legendary Rodan Peel Session is finally seeing proper release on the new Fifteen Quiet Years collection coming this June on Touch and Go/Quarterstick. The three songs from this Peel Session are among Rodan's best work, if not the best, and they've bounced around on cassette tapes and blogs for years. It will be wonderful to finally hear this in all its remastered glory.
Shannon Wright, "St. Pete" (Let In The Light, 2007)
Solo or with a band, Shannow Wright is one of the most powerful and intense performers you will ever see. This song somehow combines a tender singer/songwriter approach with grooving indie rock bombast. Featuring excellent Louisville drummer Kyle Crabtree!
Pegboy, "Dangermare" (Cha Cha Damore, 1997)
I love Pegboy–pure, honest, melodic, working-class punk rock. This is from the last, but hopefully not final, album; Larry Damore's lyrics and vocals hit me right in the heart on this one. Guitarist John Haggerty is among my favorite guitarists.
June Of 44, "Cut Your Face" (Four Great Points, 1998)
I was lucky enough to see June Of 44 a number of times in Louisville during their run and they were always great. A true supergroup with Jeff Mueller of Rodan, Fred Erskine of Hoover, Sean Meadows later of Lungfish, Doug Scharin of Codeine…and they were every bit the sum of their parts.
Uzeda, "Wailing" (Stella, 2006)
Beautiful noise-rock from Italy, played by some of the sweetest humans to ever grace the Earth. This entire album is flawless.
TV on the Radio, "Staring At The Sun" (Desperate Youth, Blood Thirsty Babes, 2004)
I didn't follow TV on the Radio as closely during their post-T&G years, but this was the soundtrack to many late-night drives. Few bands release a debut this well done and self-assured.
Slint, "Nosferatu Man" (Spiderland, 1991)
I might have tried to deny it at some point in my life–maybe because in Louisville, Slint is almost as omnipresent as the Kentucky Derby–but it's undeniable: This is a massively important work that inadvertantly and rather humbly changed the face of music.
The Jesus Lizard, "Puss" (Liar, 1992)
The ultimate Touch and Go band? Maybe? Probably? Definitely. One of the best bands of all time and like many other bands on Touch and Go, the records they released on the label are their best work and remain absolutely essential. It's funny that the Jesus Lizard 'sound' as defined by many, and attached to bands that followed, is typically seen as ominous grooving bass, winding guitar and hammering but stripped-down drumming. But the Jesus Lizard just as often threw down awesome up-beat, straight-ahead (albeit slightly skewed) punk rock tunes like this one.
Shipping News, "Axons And Dendrites" (Flies the Fields, 2005)
With the addition of bassist Todd Cook, Shipping News took a huge leap forward on this album and seemed (to me, at least) to become something greater than they'd been prior. I love this album and I think it's become my favorite Louisville record, although the final Shipping News album (One Less Heartless To Fear) is also a top contender. This song creates such a wonderful cinematic atmosphere; it jogs along at an easy pace, but washes over you. When the vocals finally appear, they are doubled, maybe tripled, rippling from speaker to speaker, beckoning from whatever distant Midwest radio tower bounces the signal from its antenna to your ear. The music lightly builds and flows, never leaving that rumbling tempo and the tender melodic phrases. It builds but stops short of the peak of the crescendo, yet you feel like you've been gliding across the sky, just under the covering of the clouds. Incredible.
Coliseum's latest album, 'Sister Faith', is available now through Temporary Residence Ltd.