Fans of the real Dr. Octgaon—not the one that made this—rejoice. Why you ask? Because the one-and-only Kool Keith has reunited with Dan the Automator and DJ Qbert for the project's first proper LP in 22 years.
Due out April 6th through Automator's own Bulk Recordings imprint, Moosebumps: an exploration into modern day horripilation was reportedly cut during "marathon, 24-hour sessions at Automator's studio…. When Kool Keith reprises his role as the lecherous Dr. Octagon, it sounds as though he's been speeding through the cosmos since '96 and recording every noteworthy enterprise. Whether rapping alongside frequent Automator collaborator Del the Funky Homosapien ('3030 Meets the Doc Pt. 1') or alone, Keith expands the Dr. Octagon mythos, utilizing his timeless, off-kilter cadences to relay everything from Octagon's shameless branding ('Octagon Octagon') to his kinkiest shenanigans. In short, Moosebumps finds the same incorrigible Octagon in improved and more outlandish garb."
As for the trio's actual sound, Automator insists, "Dr. Octagon is not a contemporary thing or a retro thing; It's always looked to the future."
Amen to that. Shall we all rap alongside the record's lead single now then?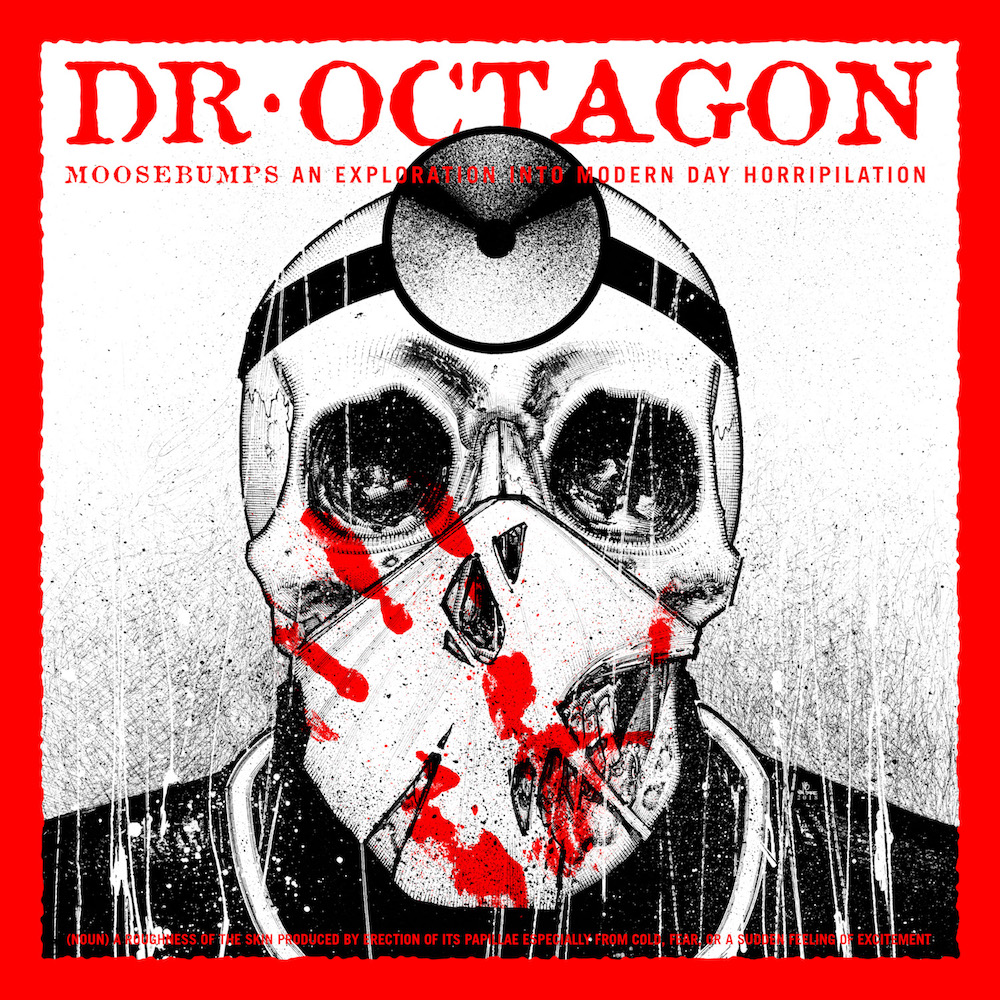 Dr. Octagon
Moosebumps: an exploration into modern day horripilation
(Bulk Recordings, April 6th)
1. Octagon Octagon
2. Polka Dots
3. Black Hole Son
4. Power Of The World
5. Operation Zero
6. Bear Witness IV
7. Area 54 (IG2)
8. Flying Waterbed (IG4)
9. 3030 Meets The Doc Pt.1
10. Karma Sutra
11. Hollywood Tailswinging
Dr. Octagon tour dates:
2/18 San Francisco – The Fillmore
2/19 Los Angeles – The Belasco