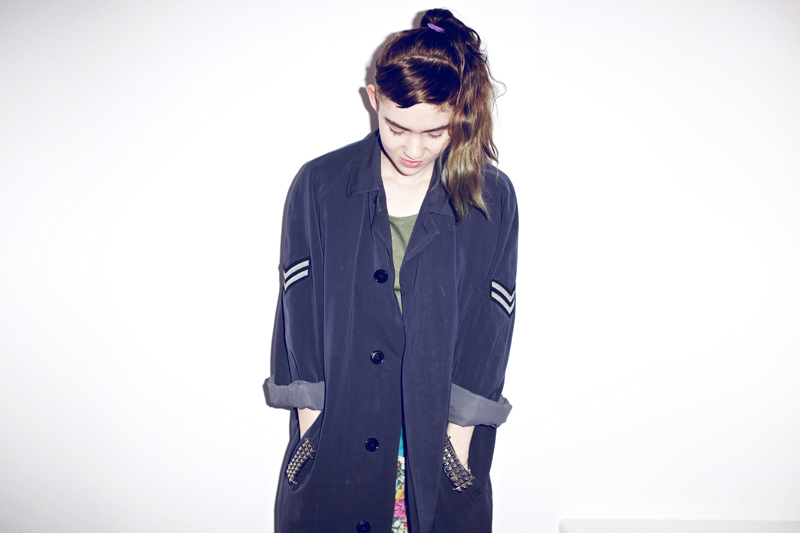 Photo by Alan Chan
As you may have noticed, we quietly released self-titled's fifteenth issue yesterday, including the stripped-down Web version and our enhanced iPad edition, which features streaming music on nearly every page. Here's what you can expect inside:
A cover story on Grimes, written by one of her old Montreal friends–a story that's much deeper than the many others that are out there at the moment.
ScHoolboy Q shares the highly personal stories behind his Habits & Contradictions album.
Frankie Rose cooks her grandmother's pozole recipe.
Julia Holter gives us her first impression of some illuminated manuscripts, one of her many non-musical influences.
Perfume Genius talks about Raymond Carver, Thelma & Louise and his mom.
Bear In Heaven break down their favorite Neil Young records.
Ceremony singer Ross Farrar spends 14 hours watching TV and lives to tell us about it.
Bleached fill out one of our Mad Libs sheets.
Spiritualized mastermind J. Spaceman shares his life story.
Johnny Jewel spends two and a half hours talking to us about Texas, Christian guilt, and the long-awaited new albums of his two main projects, Glass Candy and Chromatics.
Optimo take us on a tour of their ridiculously awesome record collections.
Ital talks about psychedelic experiences not involving psychedelic rock.
Lindstrøm lists his favorite songs from bad Bob Dylan albums.
Breton discuss their favorite leading ladies from old Hitchcock films.
Black Dice collage together two self-portraits and speak about other art/music collectives that have inspired them over the years.
Disappears re-design five record covers, including their own.
Memoryhouse take a photo, as inspired by the new Trust album
Lotttttttttts of stuff, in other words. And if you want to sit back and relax with the entire issue, it's available for just $2.99, or $8 for a one-year subscription, here. Thanks for your support as always!