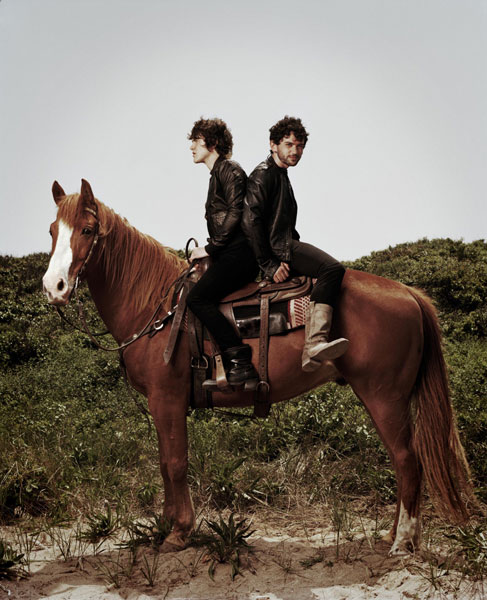 Look, we like "Kids" just as much as the next blog, and not to say we told you so, but self-titled booked MGMT for a tiny Glasslands gig nearly two years ago. With all of that in mind, we're not sure to commend or critique Paul McCartney for finally paying attention to Brooklyn's biggest breakout act of the past few years.
"I'd like to work on some more dancey stuff with MGMT," the former Beatle told Zoegriffin.co.uk, "But it has to happen organically…We need to talk about it. I can't call them. If they called me, I'd say, 'How did you get my number?', but I'd do it."
Um, get on the phone, guys. Stat. After all, a guest appearance or two couldn't hurt that second album of yours, especially since The Fireman–McCartney's project with producer/Killing Joke co-founder Youth–delivered a few competent displays of experimental electronics in the past.
Congratulations, indeed. Check out the recently-released official music video for "Kids," along with an embarrassing clip of McCartney taunting Bob Dylan over their never-gonna'-happen duets record…