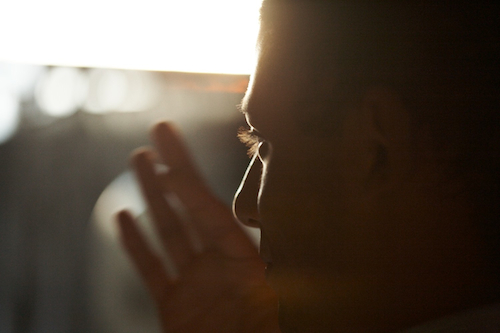 [Photos by Alexander Wagner; Video by Aaron Richter]
Ever wonder what goes into a photo shoot, beyond the usual spread of stale bagels and borrowed clothing? You're about to find out.
The following video is a special glimpse of a self-titled staff photographer bringing the bleary-eyed beauty out in Brooklyn and Miles Benjamin Anthony Robinson. Be sure to catch him headlining our official CMJ showcase tonight at 9, and when you're ready for a good read, our extensive MBAR feature is here.