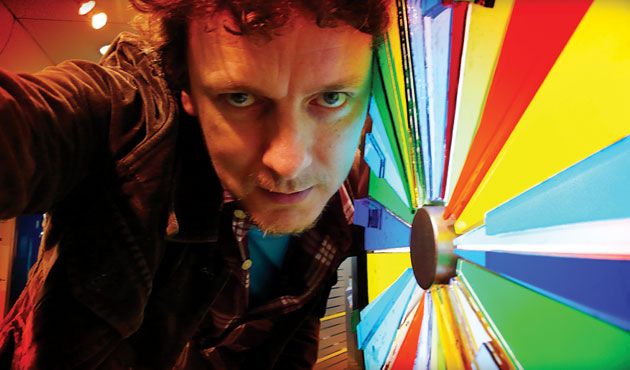 Mia Doi Todd, one of L.A.'s most sorely overlooked singer-songwriters, has tapped Michel Gondry for a new music video and…her live band.
"It's fun," he told Entertainment Weekly, alluding to a Spaceland residency that starts tonight. "I always wanted to be in a band again. But I don't think the drum is really the instrument she needs, so I try to be as light as possible. Sometimes she feels I'm a little bit like an elephant. I'm going to amputate my feet and replace them with feathers, to be able to fit her music."
One perfect pairing for Todd's precious pop songs is the following video, which was directed by Gondry in anticipation of her ninth, as-yet-unrecorded album…
For more on what Gondry's up to these days, check out EW's full story here.