Words LUKE HENSHAW
Photography BECKY DIGIGLIO
With my hair halfway down my back, I was probably Iron Maiden's biggest fan when the radio and MTV introduced me to hip-hop. Needless to say, I was not interested. I was reintroduced to it in the early-to-mid '90s and immediately became hypnotized by the patterns of the kicks and snares. These beats had me physically moving—that "head nodding shit". To be honest, I didn't even pay attention to the lyrics for a long while, and when I would purchase hip-hop wax, I preferred the instrumentals, over and over. I became so obsessed that when I was able to afford one, I put my guitars and bass down and purchased my first sampler, so I could make my own.
To me, the music of hip-hop is all about the kick and snare, and in my opinion, the harder the better. Here is a short list of songs that when I first heard them had me going to the DJ (in most cases, Peng One) and asking, "Yo, what the fuck is this?" They also helped shape a lot of the beats in Planet B….
1. YZ – WHEN THE ROAD IS COVERED IN SNOW
This whole song starts off so hard and four bars into it the layered snare comes in even harder—so hard you can feel it in your chest.
2. ICE-T – SQUEEZE THE TRIGGER
To me, Ice-T always had the most sci-fi / horror-type beats, as displayed here. Ice-T's producer was the first I had heard that used four kick patterns (kick kick kick kick snare and kick kick kick kick snare snare snare snare). That has stuck with my production till this day.
3. EPMD – GET OFF THE BAND WAGON
Kick and snares are one thing, but a bassline that can compliment both of them is the cherry on top. There are very few that can compete with this track.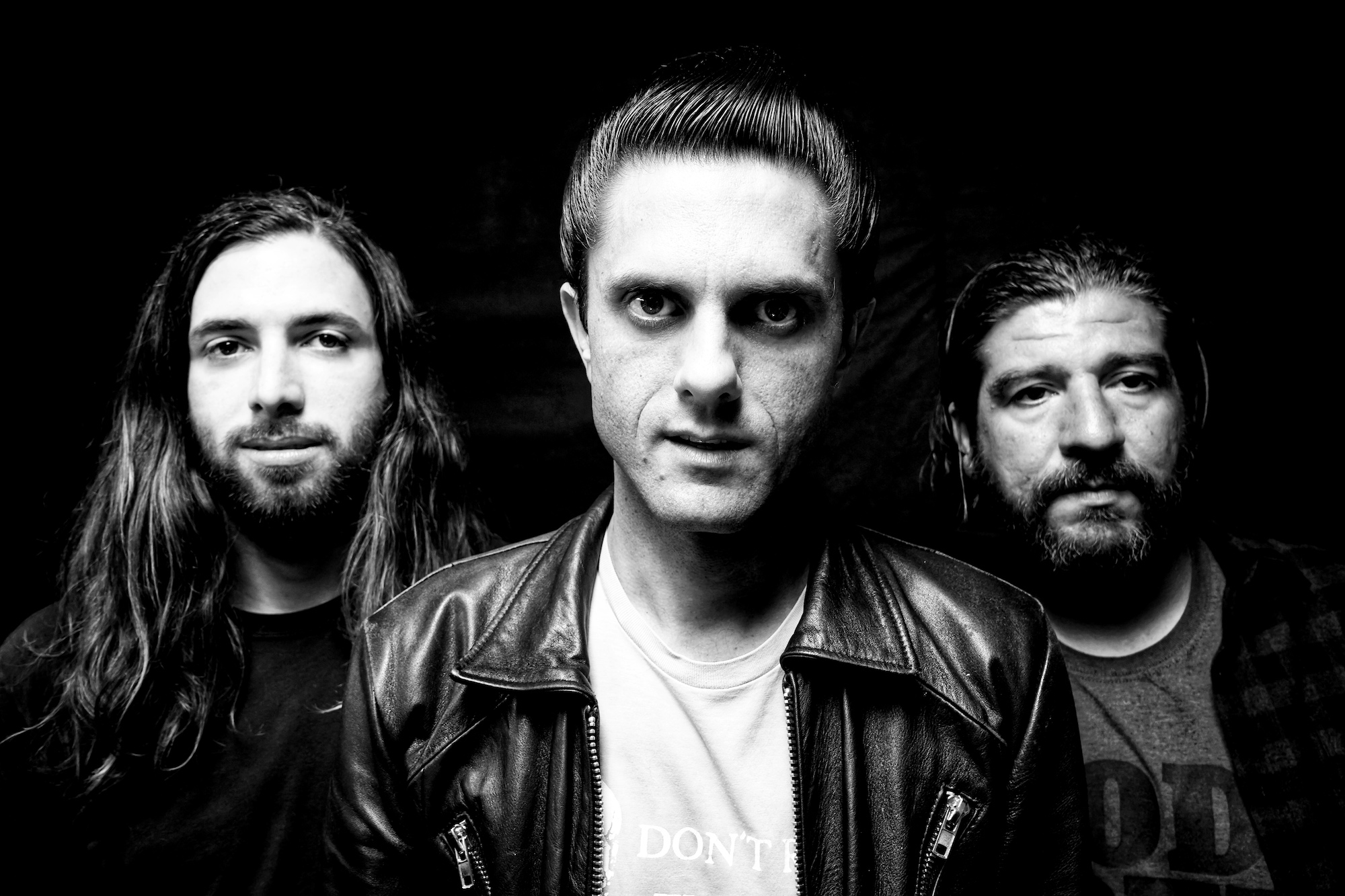 4. COMPANY FLOW – THE FIRE IN WHICH YOU BURN
Way before Run the Jewels, El-P was in Company Flow, probably the hardest underground hip-hop group for its time. Here he delivers the most haunting and influential beat pattern of my career. This pattern definitely change the game for me. KICK KICK SNARE SNARE SNARE SNARE KICK SNARE.
5. THE COVER GIRLS – SHOW ME
Now I know this isn't considered hip hop to many, but the beat is 100% legit. The way the kick, hi hat, and bass all hit at the same time creates the nastiest sound and the rhythm is so hypnotic. Another influence on my style of beat making.
Planet B's self-titled debut album is now available through Ipecac and Justin Pearson's Three One G imprint. Stream it in full below, along with the group's videos, including a new clip for "Brutal Evolution". The trio is also playing a benefit show in LA this Sunday with Collapsing Scenery.