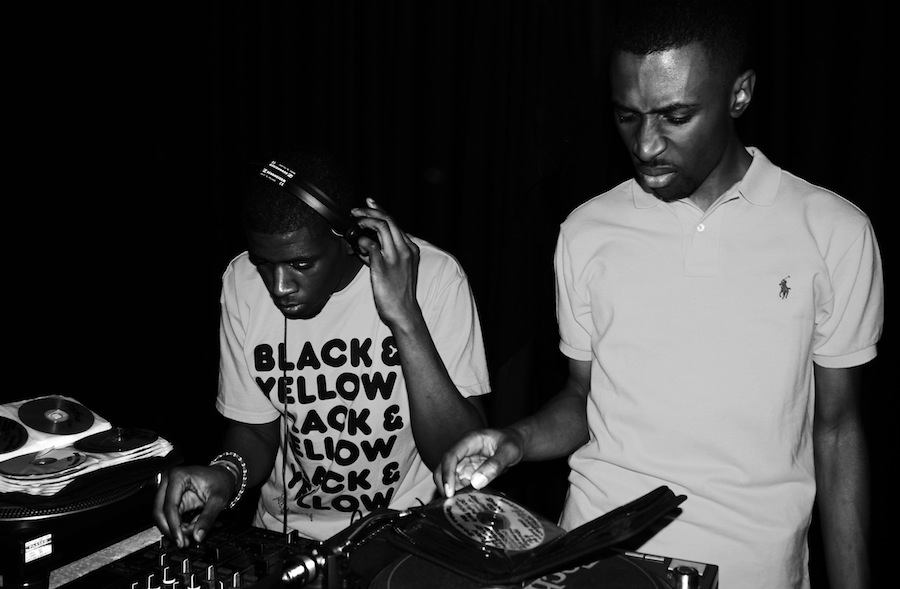 Words by Butterz Co-Founder Elijah
I play on Rinse FM every Thursday from 1-3 a.m., and I don't get around to shouting out the name of every track, nor do I do tracklists for my mixes. Here are five records people always ask about…
Preditah, "New York"
I've been playing this for 9 months now and it missed out being included on our Rinse:17 compilation album by appearing in my inbox a week too late. It's on the compilation Boy Better Know Presents Tropical 2, and is a pretty undercover banger from someone that normally makes pretty rowdy stuff. With the title, I thought it would only be right to include it!
Trim, "I Am (Arkane Soul Remix)"
We released the original last summer, then released the a cappella for producers to do their own versions. This has become my favorite version over the last couple months. I don't really know much about Arkane Soul apart from they are a production duo from Nottingham or Bristol. Would love to put this out on a white label one day for the collectors. Will look into the possibilities of that in the summer.
Swindle, "Untitled Medley"
I get sent hundreds of demos, and with the people that I rate sometimes, I just run a few in a row towards the end of our Rinse shows to see what people think. I don't even listen to them first. Just run it blind and see what happens. With this clip someone upped on YouTube, there are four tunes. I have no idea what is happening with them–just good music.
Champion, "Crystal Meth"
This is coming out on Butterz soon. It was supposed to be one of the curve ball records we do–maybe all of them are supposed to be–but this has been getting a crazy response from all different types of DJs across the board. His last four releases have been some of the best UK funky around in my opinion, so asking him to come and do a grime one for us I thought would be pretty cool!
Frett, "Runnin"
I started playing this in sets again recently, as I hadn't heard it for years. It's around seven years old and is a bootleg of the Game's "Runnin'" that was originally produced by Hi-Tek for his album The Documentary. I remember this getting battered on Roll Deep's Rinse FM show throughout 2005/2006. Not a lot of people have it, so it is a nice one to play every so often. You can hear P Money on the set do some emotional reaction to hearing it for the first time in ages. One of the best grime bootlegs ever.
You can hear a couple of these tracks in the mix on one of my favorite sets I've done with P Money, ripped from a recent Rinse FM show:
Elijah helps usher in the return of Trouble & Bass at 70 N 6th St. in Brooklyn tonight, as does Silkie.