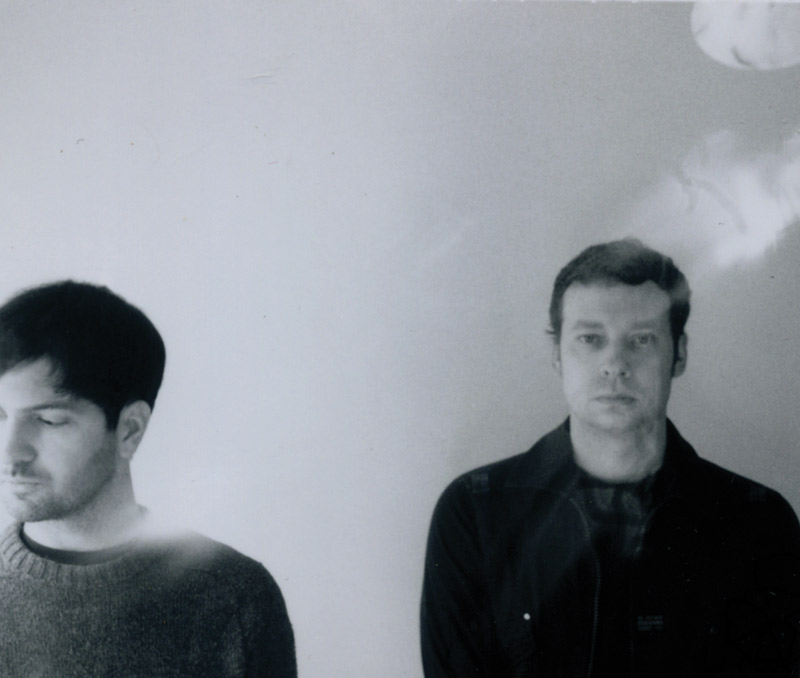 Words by Turk Dietrich of Belong
Exploring the landscape of electronic music from the '90s can be an extremely daunting task. A tangle of coexisting genres and micro-genres proves a starting point to be an obstacle. But after beginning the task, one will soon encounter Warp Records. Founded in Sheffield in 1989, the British label released some of the most influential electronic music of the decade, from LFO and Forgemasters to the Artificial Intelligence compilations that introduced the sounds of Aphex Twin, Autechre, Fuse, and Black Dog.
While Warp provides an excellent starting point for examining this specific era in music, a number of other key electronic records emerged around the same time. The following Primer is not definitive, but I have attempted to cover a wide range of styles, genres, and years. In addition to 14 main albums, I've included a couple more suggestions under each selection. All 42 records get the highest endorsement, and from here, the discoveries are endless…
Skinny Puppy, Too Dark Park (Capitol, 1990)
This album is scarier than most black metal and more blighted than the planet LV-246 in the film Alien.  Skinny Puppy's manipulation of the sampler is unparalleled for the time period, and their layering of noise and electronics creates a collage of scathing psychedelia. They sit next to Coil in the department of "important", and their influence can be heard in groups like Autechre and the whole lot of Belgian techno.
See Also: Front 242, Tyranny For You; Speedy J, Public Energy No. 1
–
Thomas Köner, Teimo (Barooni, 1992)
Many ambient records from this time period had a pillowy, psychedelic sound that numerous punters would categorize as corny or cheesy (The Orb, The Irresistible Force). Teimo, on the other hand, is composed of glacial drones, industrial hum, and the deepest of sub-harmonics. This is ambient music at its most sparse and isolated. Those who don't know where to go after Aphex Twin's Selected Ambient Works Volume II should seek out this album.
See Also: Coil, Time Machines; Monolake, Gobi. The Desert EP
–
Rufige Cru, Ghosts E.P. (Reinforced, 1993)
Rufige Cru produced some of the earliest records that eventually were coined with the term "darkside," darkside being the end of the rave dream where hardcore goes from bliss to paranoia. "Ghosts Of My Life" is the choice cut on this EP. Murky bass, warped pads, smears of samples, and mentasm synths come together in a perfect stew to make the warehouse a gray place.
See Also: Nasty Habits, As Nasty As I Wanna Be; 4 Horsemen Of The Apocalypse, Drowning In Her 12"
–
Plastikman, Sheet One (NovaMute, 1993)
While thousands of acid records were released before Richie Hawtin dropped Sheet One in 1993, none had ever sounded so impeccably produced and sparse. Plastikman's true gift was making the 303 sound even more intensely lysergic and spaced out than what had come before it. Hawtin's sense of space in the audio field is godly. If the Monolith emanated music while it was drifting in outer space, it would sound like "plasticity."
See Also: 6k, Titrology; Woody McBride, Bad Acid? No Such Thing
–
Robert Hood, Internal Empire (Tresor, 1994)
Robert Hood's first releases post-Underground Resistance releases, Internal Empire and Minimal Nation, set the standard that thousands of minimal techno records would follow in the years to come. Internal Empire is cold, repetitive, metallic, and minimal.
See Also: Concept 1, 96:CD; Stewart Walker, Jet Fuel and Longing EP
–
Carl Craig, Landcruising (Blanco Y Negro, 1995)
Landcruising is Carl Craig's magnum opus. It begins with someone getting into and starting up a car, an obvious homage to Kraftwerk's Autobahn. In many ways, Landcruising could be viewed as that album's '90s counterpart. Craig's melodicism and sense of rhythm stay true to his Detroit roots while at the same time further expanding the Detroit idea of the future. One of the premier releases of Detroit's second wave.
See Also: The Suburban Knight, Nocturbulous Behavior; Infiniti, The Infiniti Collection
–
Gescom, Gescom EP (Skam, 1994)
Gescom is a collaborative project between Autechre, Darrell Fitton, and other unknown characters. The Gescom EP is a great ambient-techno release on the Skam record label, which also featured the first prominent Boards Of Canada 12". Gescom nail the dark but hopeful, pre-millennium vibe that permeated a lot of albums at the time.
See Also: Reload, A Collection Of Short Stories; Seefeel, (CH-VOX)
–
Wagon Christ, Throbbing Pouch (Rising High, 1995)
Throbbing Pouch may be the only LP that rivals DJ Shadows' Entroducing in the genre of sampledelia. That is, music that's mostly instrumental and produced by arranging a collage of samples and drum breaks. It's also heavily influenced by early/mid-'90s East Coast hip-hop. Fans of Pete Rock, DJ Premier, Lord Finnese and DJ Shadow should own this album.
See Also: Push Button Objects, Cash EP; DJ Vadim, U.S.S.R. Repertoire (The Theory Of Verticality)
–
Dillinja, The Angels Fell EP (Metalheadz, 1995)
In the world of insane drum programming, it's an error to think that the "drill 'n' bass" crowd (Plug, AFX, Squarepusher) were the only ones responsible for elevating programming techniques to unheard new highs. While those artists all have shining moments of innovation, one must not forget that many of the more straightforward drum 'n' bass artists actually took drum programming to experimental places as well.  Artists such as Dillinja and Remarc both obliterate their drum samples to the point where the drum sequences are actually the "hooks" in the music. In addition, I love the paranoid/"armagideon" vibe that a lot of these drum 'n' bass cuts had during the early/mid-'90s.
See Also: Photek, Modus Operandi; Various, Torque No U-Turn Records
–
Biosphere, Substrata (Thirsty Ear, 1997)
A classic. Some consider Substrata to be THE ambient album of the nineties. Synth drones, subtle melancholic melodies, field recordings, and film samples are all here to form a sense of indelible coldness and hibernation.
See Also: Gas, Zauberberg; Testu Inoue, Ambiant Otaku
–
System Error, Nothing (Headphone, 1997)
Ominous, dark pads and melodies combined with glitchy percussion form the backbone of this little-known record that fans of mid-'90s Autechre should seek out. This is one for the early IDM heads.
See Also: Various Artists, Ischemic Folks; Pan Sonic, Kulma
–
Oval, Szenariodisk (Thrill Jockey, 1999)
Diskont '94 gets all the attention, but I like the later "Ovalprocess" style just as much. The early incarnation of Oval made famous the use of damaged CDs to compose their music. By the late '90s, though, Oval had commissioned a special type of software, Ovalprocess, to create their tracks. The short length, combined with the fact that nothing else sounds like this record make Szenariodisk the perfect introduction to Oval.
See Also: Farmers Manual, No Backup; Pole, 1
–
Fluxion, Largo (Chain Reaction, 1999)
The Basic Channel/Chain Reaction set of record labels had an impeccable track record throughout the '90s. They specialized in dusty, Detroit-influenced dub techno with a much larger emphasis on all things dub, like reverb and tape delay. This Fluxion LP perfectly combines two of the elements that the BC/CR crew became known for: dubby, techy dance tracks and spacious, droney washes of sound.
See Also: Resilent, 1.1/ 1.2 / 2; Porter Ricks, Biokinetics
–
The Caretaker, Selected Memories From The Haunted Ballroom (V/Vm Test, 1999)
In the mid-'00s, the Caretaker got lumped in with the UK hauntology movement, but before there was an ideology attached to his music, this record just felt like a lost transmission from an alternate reality of the ballroom era. His apparitional manipulation of old 78 rpm records creates a dark, woozy mood that fans of both ambient music and drone should find extremely rewarding.
See Also: Philip Jeck, Surf; :zoviet*france, Shadow, Thief Of The Sun
–
Further Listening