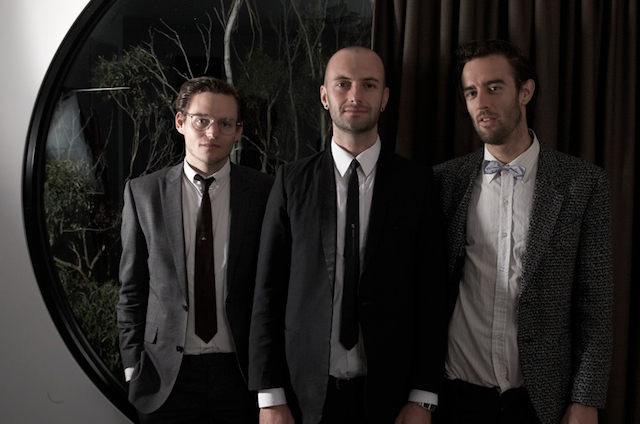 By Sebastian Cohen of Clubfeet
James is the type of band that already exists in your consciousness. They're there right now, you just don't know it. People don't really remember who, how, or when:but play a song for a friend and their eyes glaze over, they start tapping their feet, and talking about a European Contiki tour in 1996 where "Laid" was on constant loop on the bus' speaker system.
James are perennial underachievers. Testament to this is the list of bands that have supported them through their three decades of touring and making records. Names such as (clearing throat) Stone Roses and Happy Mondays in the '80s, and then later, Nirvana, Radiohead, Coldplay. Holy shit!
There's a story of how the Pixies realized that their 15 minutes was drawing to a close when a then-relatively unknown Nirvana supported them on a tour and blew them off the stage. Ironically Kurt Cobain said the Pixies was one of his major influences. Thankfully, for us, even though James went from headlining the Happy Mondays to supporting them within two years, they've always taken these inversions of fortune in stride.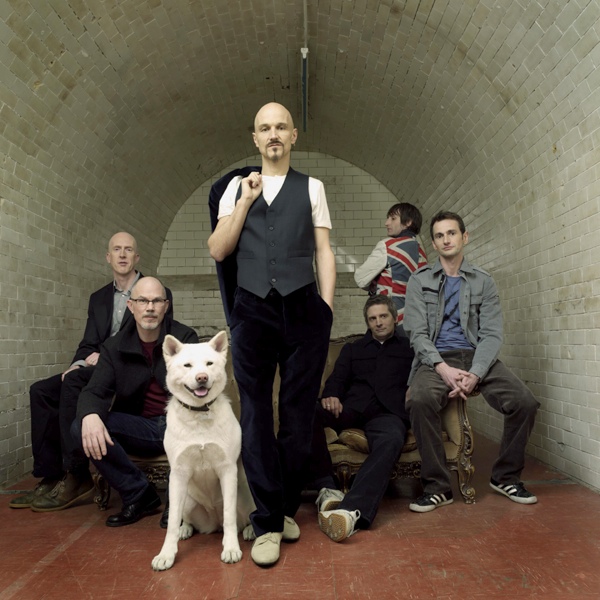 Formed in 1982, they were signed by Tony Wilson to Factory Records but disappeared in the Ecstasy hangover of the Hacienda, only to then famously end up offering themselves as human guinea pigs in medical experiments when their money ran low.
It was nearly 10 years later that they would make their mark with the track "Sit Down." They've existed through multiple record labels and band member changes and recorded with the likes of Angelo Badalamenti (David Lynch's go-to soundtrack man), and Brian Eno (let's explore our 'soundscape-side' go-to man). It was frontman Tim Booth's eccentricity and emotive vocal delivery that initially drew us in to James as teenagers. They wrote fucking good pop songs that we could play along to in our bedrooms. It's been a teenage crush that's never faded.
Once Monty and I even tried to get Cohen to wear a dress onstage. "Tim Booth did it all the time," was our argument. And so he did.
Here's a go-to list of our favorite 'hits.'
"Sit Down" (Gold Mother re-release, 1991)
Originally released as seven-minute single through Rough Trade, "Sit Down" didn't quite hit the mark. But when a slicker version was released in 1991, the track jumped to No. 2 in the UK singles chart. Chesney Hawkes kept it from the No. 1 spot. When James played the track live, fans would ceremoniously sit down. I remember this song blaring from my sister's turntable in her off-limits bedroom exactly around the time I began replacing my MC Hammer posters with those of Kurt Cobain and Billy Corgan. This song has a lilting air to it, an almost parochial sound. Its beauty is its simplicity.
–
"Born of Frustration" (Seven, 1992)
Here you hear James morphing from their slightly baggy sound to their early '90s, U2-eqsue foray. Plenty of "la-la-la's and "wooo-hooo's." This was solid groundwork for 1993's mega-success Laid. Interestingly enough, the song's use in an advertisement for an American hotel chain would later help the band pay off a debt owed to their record company. We once turned down an opportunity to sell one of our songs for an advert for an exclusive gated community-city called Century Palms or Paradise Cove or Club Dead. Something like that. We were young and conservative. We should have sold.
–
"Sometimes, Lester Piggott" (Laid, 1993)
A wall of stereo acoustic guitars and driving rhythms as Booth delivers his classic speak-singing and an anthemic chorus. Note that it's four chords all the whole way through. Nothing changes, but then again, everything changes. I remember trying to play this song in our high-school band–it was so easy, but so impossible at the same time.
Best bit: the way Booth spits outs his poetic lyrics: "It's a monsoon/And the rain lifts lids off cars/Spinning buses like toys/Stripping them to chrome/ Across the bay, the waves are turning into something else/Picking up fishing boats and spewing them on the shore." Sigh.
–
"Say Something" (Laid, 1993)
We simply had to cover this song. The progressions are amazing, starting with the guitar lick at the beginning. The song just rolls along. Its seemingly banal lyrics ("Say something/Say something/Anything") are balanced by a densely emotive vocal delivery.
–
"Out To Get You" (Laid, 1993)
The ultimate slow-building crescendo. Starting off with that stark guitar and a beautiful vocal, the track builds steadily and explodes into the "What I need" call-and-response. The first track off Laid, it totally sets the mood of the album and evokes the biggest emotional response for me. I bought this album at 16, right at the beginning of the school holidays. It marked my first relationship, my first cigarette, and my first drunken stupor.
Good times…
–
"One Of The Three" (Laid, 1993)
A 10-hour drive into the middle of South Africa with my two best friends, this was our anthem. I get a little choked up and emotional thinking about it…Not sure if this track would be considered one of the hits, but it overflows with ambiance and draws you into a story where Booth gives only snippets and asks the listener to fill in the rest. Add to that wet drums, a slide guitar, a xylophone (I think), and magic happens.
–
Clubfeet's new album, Gold On Gold, is available now through Plant Music.