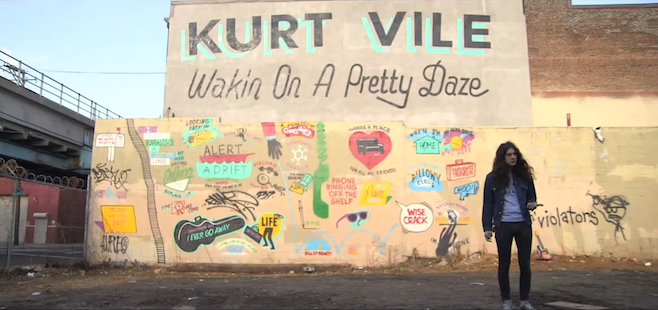 Words by Arye Dworken
It's hard to imagine but there was a time when street art was provocative and rebellious by default. But somewhere along the way–maybe it's Shepard Fairey's fault–street art became de rigueur, embraced by celebrities and snobby art collectors alike.
The bright side of this is that once-struggling artists are being commissioned for well-paid projects and collaborating with like-minded artists. One recent example is Stephen Powers' (a.k.a. ESPO, or "Exterior Surface Painting Outreach") work alongside Kurt Vile on the tag-driven artwork for his upcoming album, Wakin On a Pretty Daze. The mutual admiration between Vile and the iconic graff writer is palpable in the behind the scenes video below, right down to the way Matador's most promising singer-songwriter refers to his fellow Philly native as a "sweet bro."
Inspired by the pair's seamless union of sound and vision, we decided to break down five of our favorite street art album covers in the gallery/guide below…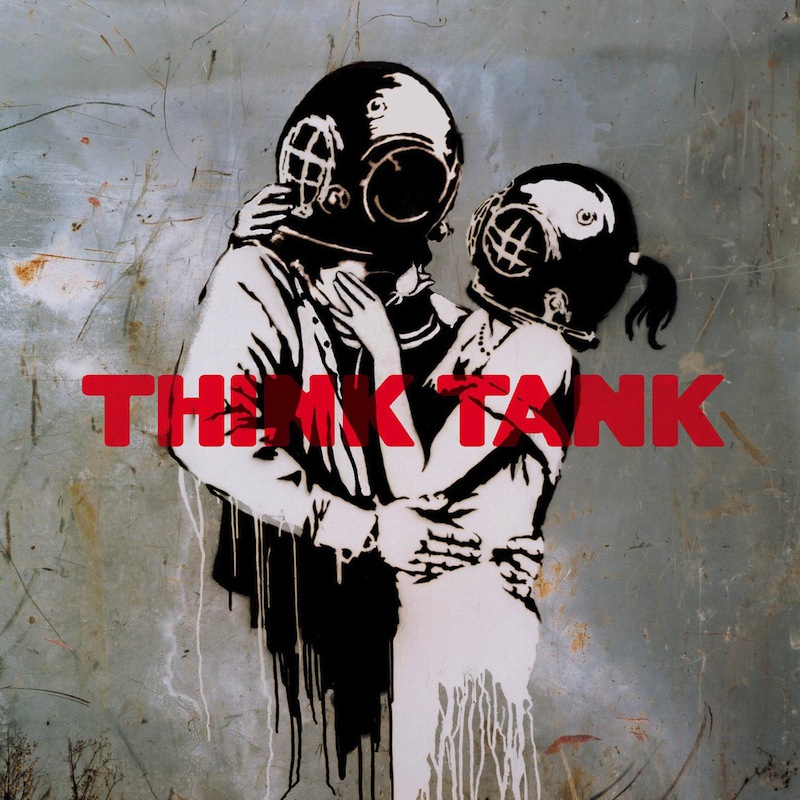 BANKSY
Blur, Think Tank (EMI, 2003)
Banksy claims he normally avoids commercial work, yet he made an exception for Blur's last album of original material. Was it because of his love for the Brit-pop band's back catalog? Was it his admiration for Damon Albarn's biting lyrics acting as insightful social commentary?
"I've done a few things to pay the bills, and I did the Blur album," the anonymous artist admitted. "It was a good record and [the commission was] quite a lot of money." Aside from the commission itself, the artwork used for the cover eventually generated its own chunk of change: 75,000 British pounds.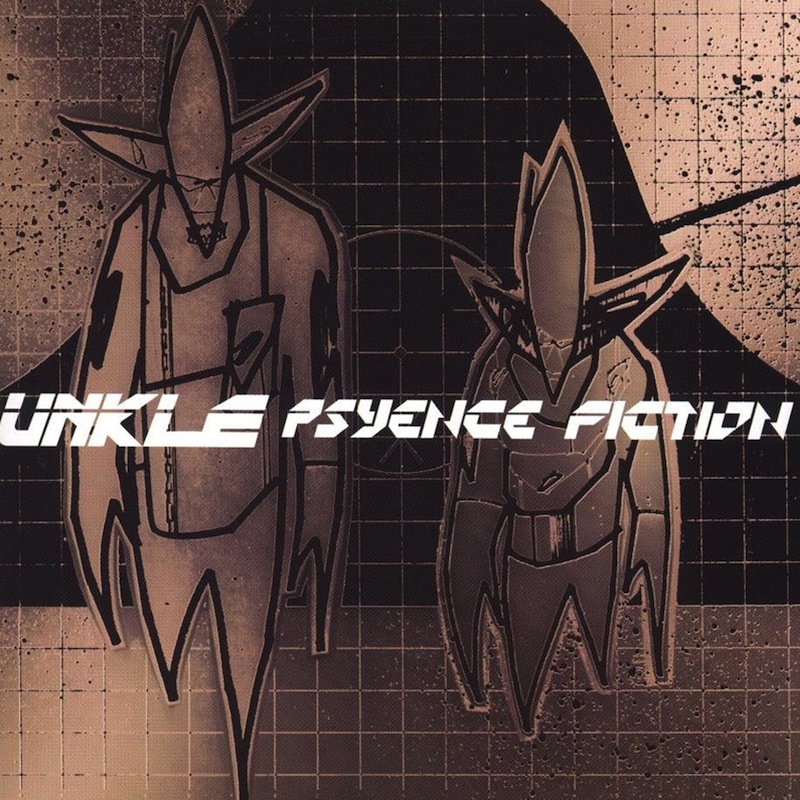 FUTURA
Unkle, Psyence Fiction (Mo Wax, 1998)
The fusion of Mo Wax's visionary founder (James Lavelle) and the revered turntablist DJ Shadow warranted some epic artwork. Which is how legendary street artist Futura 2000 came into the mix.
"[Futura] sent me some work that he'd been doing and it was just a match made in heaven," Lavelle told Vapors magazine. "He sent drawings of these two characters. And Unkle, in a way, had [always] been two people, me working with somebody else–[either] Tim [Goldsworthy] or Shadow or Rich [File]. I was just obsessed by [these] characters."
The characters showed up not only on the album art, but on Nike sneakers (affectionally referred to as "Dunkles") and collectible vinyl figures.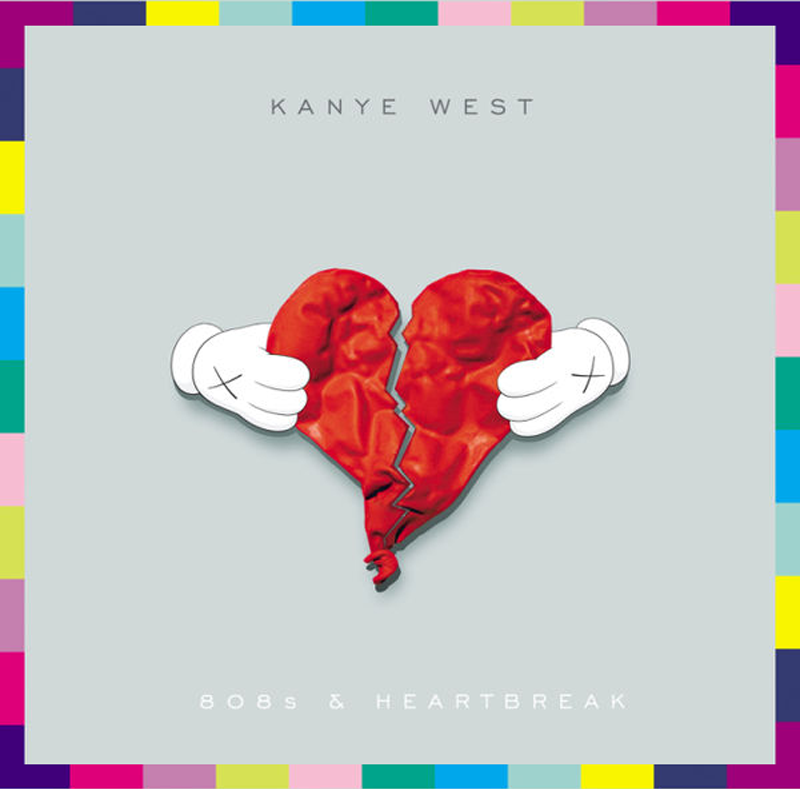 KAWS
Kanye West, 808s and Heartbreak (Roc-A-Fella, 2008)
Remember the album with all that Auto-Tune? We're not arguing over whether it was good or not. (And for the record, it was.) Rather, we're admiring the understated, Peter Saville-influenced artwork which depicts two cartoon hands holding a torn, heart-shaped balloon. While the Brooklyn artist known to his mom as Brian Donnelly gets credit for the cover, he actually only tweaked it for the special edition version. Kaws added those two Mickey Mouse gloves (and some alterations in the inner sleeve) to JP Robinson's package design much in the same way, for example, he adds x's instead of eyes to notable cartoon characters.
It's minimal. It's silly. And most of all, it's schticky. But Kaws is like a nouveau Warhol–not necessarily original, and yet, no one thought of it beforehand.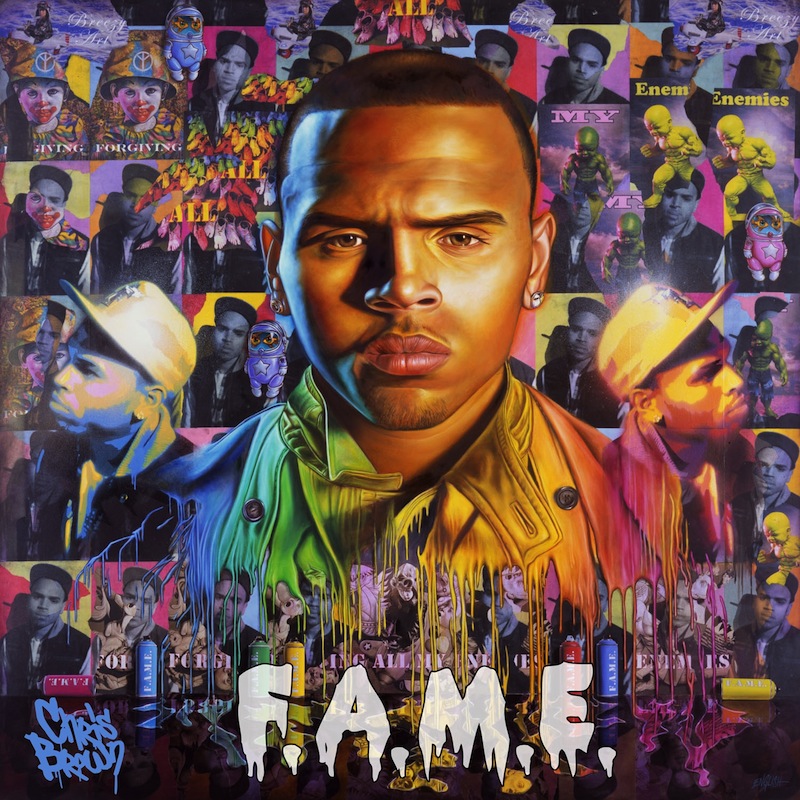 RON ENGLISH
Chris Brown, F.A.M.E. (Jive, 2011)
Perhaps the most confounding collaboration on the list is between noted street art satirist Ron English and pop singer Chris Brown. After all, English's culture-jamming career is known for tweaking and torturing corporate iconography in a way that doesn't celebrate consumerism so much as dismantle it completely. Maybe that's exactly why he tackled a cover as blatantly commercial (and morally bankrupt) as Brown's–because it's as strangely subversive as street art gets, a corporate takeover delivered from the other side of the aisle.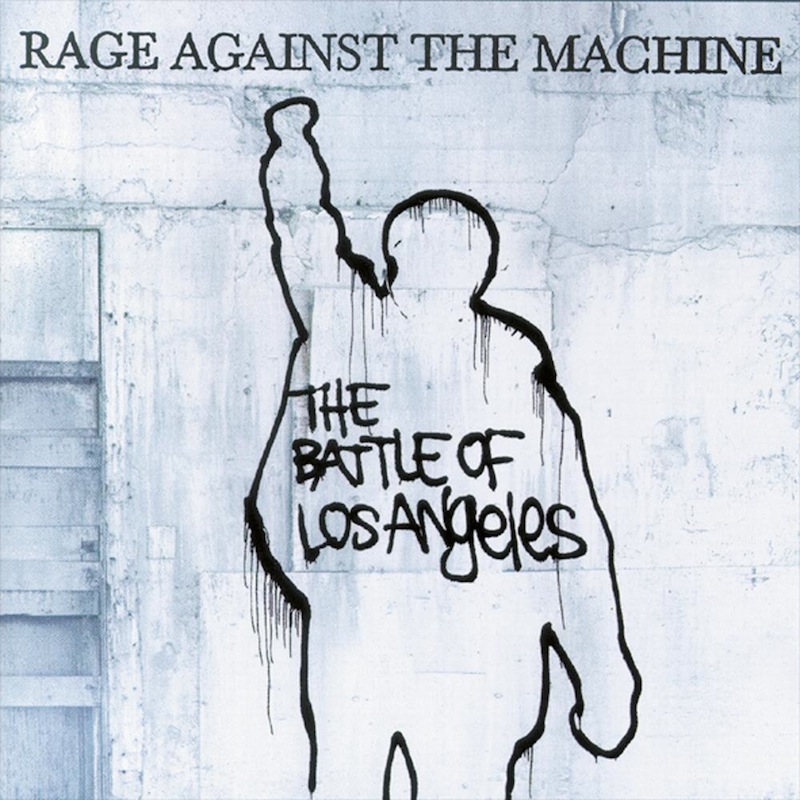 STREET PHANTOM
Rage Against the Machine, Battle of Los Angeles (Epic, 1999)
Street Phantom's chalk outline-like works–ghostly apparitions filled with phrases like "Art Saves Lives" and "United Snakes of America"–are widely considered a precursor to Banksy's. His album art for Rage Against the Machine epitomizes this minimal yet moving style with a piece that could be interpreted as a visceral reaction to the Rodney King riots or–as Phantom claims–a simple representation of the band's own speaker-slamming mission statements.
–