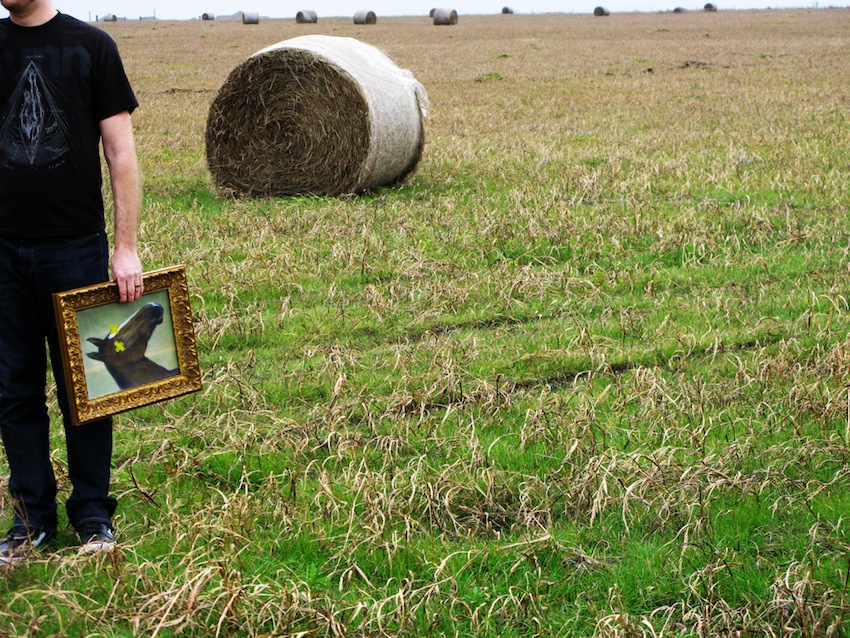 By R. Loren
When envisioning the fabric of sound that would evolve into Sailors With Wax Wings, the notion of creating a "supergroup" was a non issue. Like any project around the house, only the right equipment, the best equipment, is desired to produce the best end result. I was only interested in using those that would bring the perfect texture to build the best end result. Those musicians did just that.
Below, I have narrowed down a release by each contributor that I would consider a favorite. Considering the essential and prolific nature of these artists, it was not easy at all. Nevertheless, take this attempt, followed by short commentaries, as an homage to an incredible list of musicians that warrant infinite respect.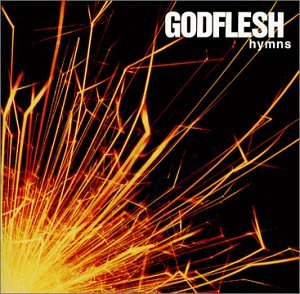 TED PARSONS: Godflesh, Hymns (Koch)
Ted is easily one of the most prolific drummers of the last few decades. Really. His body of work, if anything, is more of a testament of how impossible it is for me to pick a favorite by him than anything else. Swans, Prong, Godflesh, Jesu, a stint with Killing Joke, seriously:a favorite? If I had a gun to my head, I would pick Godflesh's Hymns, due to the impact his drumming made on the band's sound. Sure, he played on some of the most important Swans tracks ever recorded, but with the addition of his live drumming, Godflesh heightened an already legendary reputation for pummeling ear drums. Ted's work on Hymns embodies power, style, and taste necessary to seamlessly integrate live drumming into one of the greatest bands in heavy music that had built its reputation on a sound whose backbone was a drum machine. That is no easy task considering the devout cult that had been fed the aforementioned sound for so many years of classic album after classic album.
–
AIDAN BAKER: Nadja, Touched (Alien8)
Aidan told me once that a critic or two tagged Touched as Nadja's "pop album." I scoff at the thought that the brilliant melodies woven into this dense epic is anything pop, but rather accentuates the sonic breadth of one of the most prolific bands in recent years. I feel this is Nadja at their best and most vulnerable. I am sure the purists would dispute that statement, but the record is a solid wall of intricate sonic fabric, whose melodic subtleties threaten even Mogwai's finest moments. When following such a prolific band, an album like this is a gem, and a window into the state of mind of the artist, as the overarching tone of the work stands alone amongst a sea of their other incredible efforts in sound manipulation. There is personality and passion in the subtle melodies here that, for me, brings chills every time I hear it.
–
COLIN MARSTON: Byla + Jarboe, Viscera (Translation Loss)
As I proceed through this list, I am realizing just how difficult it is to pick favorites from such active and prolific artists. Colin is a genius. That is not a word I use lightly. The quality of his work on either side of the sound board is excellent, always. The Byla record with Jarboe would have to be my desert island choice, considering the trite nature of artists that dabble in noise, and how genuinely beautiful the layers of sound coming from this record really are, which sends Byla to the absolute top of the noise genre. When considering textures of sound, I typically envision a record as a large piece of fabric with intricate and infinite threads coming together into a dense and beautiful pattern. If I was to define this record, that is precisely how I would describe it, and it is truly pitch perfect.
–
VERN RUMSEY: Unwound, Leaves Turn Inside You (Kill Rock Stars)
I saw Unwound at the Roxy in Los Angeles very late in the game. In fact, it may have been the tour for this album. In any case, Unwound immediately landed in my top live performances of all time. The sound coming from that stage with so few musicians was uncanny. This double disc with the sleek black cover and simple liner notes was the perfect close to an innovative band's legendary body of work that easily rivals the best moments of Fugazi, Blonde Redhead, and the like. Vern's basslines are the foundation of nearly every one of their records. His tone is incredible and brings just the right weight to the sound of anyone he plays with. Leaves: showcases Vern at his best.
–
DOMINICK FERNOW: Prurient, Black Vase (Load)
As I mentioned with Byla, very few noise artists can truly convince me that there is an actual method to the madness. Prurient is innovation. The wall of sound Dominick produces, continually finding different and new ways to produce it and layer it all while keeping the interest of serious music listeners is a nearly impossible act, especially when considering the countless releases he has churned out over the years. Black Vase comes to mind immediately because I had it on repeat for most of the day that ended in my hallucinatory experience with Stephen Crane, which is the lyrical foundation for Sailors With Wax Wings. At some point I felt physically changed by this record, and had to switch to Celestiial's Desolate North, which is when the hallucination began. Any record that can leave you physically changed is a force to be reckoned with.
–
SIMON SCOTT: Simon Scott, Navigare (Miasmah)
The obvious choice here, some would say, would be to list Slowdive's Souvlaki album, which is both highly influential and necessary. But that would not be accurate or fair to Simon. While his work on the Slowdive record is no doubt solid and impressive, Simon's musicianship comes more to the foreground in his inspiring solo work, which is brilliantly evident in his debut Navigare. Sailors With Wax Wings depends on layers of textures, often subtle textures, working together to produce a very particular balance. Simon was able to take the style he is developing as a solo artist and produce textures that filled just the right gaps and bridged just the right frequencies to make the SWWW album shimmer and swell at precisely the right moments. Simon's work provides an emotional soundtrack to my hectic life.
–
JAMES BLACKSHAW: James Blackshaw, The Glass Bead Game (Young God)
Many critics will liken James to modern composers like Steve Reich. Though lofty claims, they are not without warrant. James is a master at weaving musical textures and creating patterns by manipulating relationships within the instrumentation. Known for his guitar work, James is actually an incredible pianist. That Reich-ian knowledge of textural patterns was precisely the reason why his abilities on the piano were perfect for SWWW. On The Glass Bead Game, James weaves voice, piano, and guitar into trance-like patterns that, in one listen, bring awareness to how far above many of his musical contemporaries he really is. He knows where to accentuate texture and weave in a new layer parallel with the listeners evolving emotions, and never is it more evident than on this album.
–
HILDUR GUDNADÓTTIR: Hildur Gudnadóttir, Without Sinking (Touch)
I have heard many cellists. I have seen many cellists perform. Many of them play the cello well, but Hildur makes the strings sing. She gives them a voice that is eerily human and riveting in the way that it delivers melancholy. She can make the strings cry, she can make them feel, and leave their catharsis on record. From the first time I heard her work, I was taken aback by how unique her sound is. She brings magic to those strings, and, as a result, brought magic to SWWW. Without Sinking embodies the dichotomy of light and dark, bridges the beautiful with the melancholy. Hildur captures true emotion, and, as a result, her music makes me feel. I love that.
–
AARON STAINTHORPE: My Dying Bride, The Dreadful Hours (Peaceville)
I am nearing the end of this list and it is not getting any easier. How could I possibly pick the best My Dying Bride album? MDB is in my all-time top five favorites. The balanced blend of various metal textures with innovation akin to iconic pioneers like Bauhaus produces a refreshing and unique sound that gets it right record after record. All I can do here is offer one that I listen to more often than the others. The Dreadful Hours, for me, captures Aaron's voice at its most vulnerable and sincere. The tone of his melodies is heart-wrenching and never pretentious. I have never heard an Aaron Stainthorpe vocal line I didn't like. To collaborate with him blows my mind, still.
–
JONAS RENKSE: Katatonia, Night Is the New Day (Peaceville)
Most of us can probably count on one hand the bands that have been around for 20 years and not only manage to get better with every record, but after 20 years have put out an absolute masterpiece–their best record to date. Night Is The New Day is flawless in every way, and flows from track to track in perfect form. Every single word out of Jonas is the perfect melody, the kind that immediately affects me. Every choice he makes on this record, from the lyrics to the tone to the melody, are indisputably perfect. I have listened to little else since this record was released last year. I just plain cannot get tired of it. I hear the vocal lines on this record and it continually reminds me of why I have music in my blood, and why I continually strive to create. This is the perfect album.
–
MARISSA NADLER: Marissa Nadler, Little Hells (Kemado)
Marissa is an angel. Those unfamiliar with her work need to buy this record immediately. It is a haunting gem that stirs the soul. If anything, it is so good that it angers me that, upon hearing this album, I was not yet aware of her previous albums. I bought this one on the recommendation of a friend, and it touched me from the first listen. Needless to say I bought the rest of her releases right away. Marissa's voice brings me back to the classic 4AD records that fueled my passion for darker music and indirectly drove me to the path that resulted in the SWWW project. Little Hells is an introspective journey, and my only hope is to experience it live one day.
–
Sailors With Wax Wings will release its self-titled debut in early October. You can pre-order it here and check out R. Loren's other band, Pyramids, here.