Photography MYLKWEED
Much like his symbiotic sessions with Lando Chill, Kirlian finds The Lasso finishing the sentences of Psypiritual with live and sampled loops that are as logical as a lucid dream. To put the pair's many influences in perspective, we asked them to cut an exclusive Needle Exchange mix that works in everything from Brian Eno to Danny Brown….
BRIAN ENO – THE SECRET PLACE
As a producer, I always set scenes for vocalists to traverse. Eno is a master of creating sonic spaces.
MACH-HOMMY – WAP KONN JOJ
The mood of this song and the vocal delivery was a huge inspiration for what Psypiritual brought to this album. Mach-Hommy uses a voice that can be soft/ethereal/reflective, but still has a swag and attitude that rings true to hip hop. Approaching a beat not just as an emcee, but as a vocalist.
LOJII & SWARVY – NORTHERN ORGANIX
Lojii & Swarvy brought a slick combination of funk/soul and beat-making on their Due Rent LP, an intersection we explored on Kirlian.
HERMAN CHIN LOY – HEAVY DUTY
Every album I make has a touch of inspiration from dub music. Herman Chin Loy's Aquarius Dub is one of my favorites off the beaten path. Most of all I try to keep the dub sense space and engineering style present in my music even when it has nothing to do with dub harmonically.
MOGILLAH – NORF PHILLY (ONEFORCAMAE)
An incredible ethereal beat from an underground god. The kind of music I had in my ears during those 10 days of sessions; like the Mach-Hommy track, it has a nostalgic/reflective tone, but keeps the hip hop close.
JADASEA – HALF-LIFE
Amazing subdued production from King Krule with an even more subdued vocal from Jadasea. The sea-sick vibrato on the rhodes, hushed delivery, and slow pace was a perfect source of inspiration; this is the first track I played Psy when he got off the plane in Detroit.
YUNG BRUH & FISH NARC – LACED
While driving around Detroit during these sessions, we talked a lot about the mood/influence of Peep and Lil Tracy. Both Psy and I lived in Tucson during the time of Peep's first show and his death, and that cloud hung heavy over everyone living in Tucson at that time. Whether it's Tracy or Peep, they are both masters of creating this longing/narcotic mood with their music, perhaps to the point that their music is the narcotic. Some rough vocals and a synth loop is enough here to create a dense mood.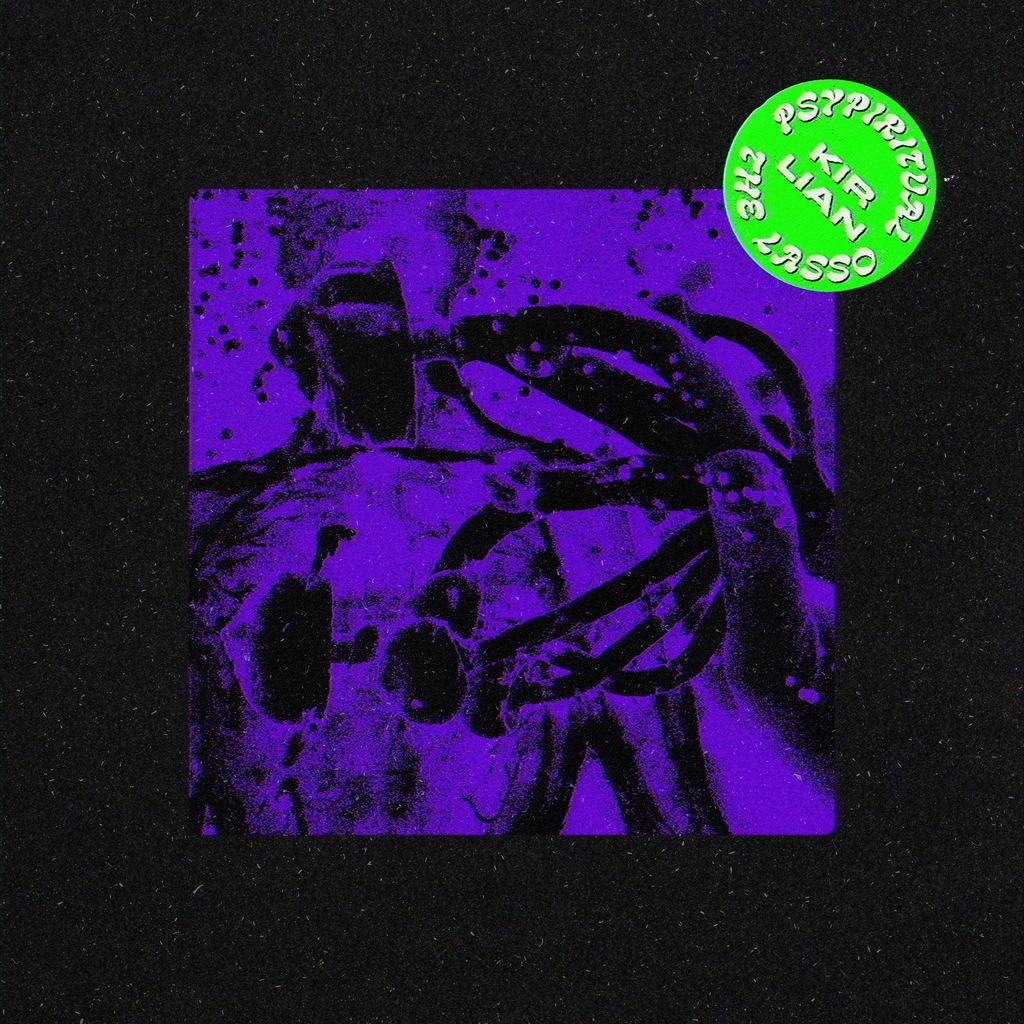 SESSA – GRANDEZA
The use of nylon string guitars and bossa chord shapes is pretty constant across Kirlian. I've always been a huge fan of Brazilian music, and love hearing Sessa keep that sound alive and fresh.
ANTONIO CARLOS JOBIM – INSENATEZ
Something about Psy's delivery always reminds me of Jobim compositions; there is this smooth, steady, unbothered stream that, while feeling chill, keeps a strong energy/inertia amidst a slick coolness.
DANNY BROWN – THEME SONG
The newest Danny Brown LP dropped while we were tracking in Detroit, so we spent a morning cruising and listening to it. "Theme Song" immediately resonated with us. While we cut it before Danny's LP dropped, something about it reminds me of our cut "Cesar Llavez."
DUR-DUR BAND – OHIYEE
I'm obsessed with wah guitar, and '70s/'80s African funk/jazz/soul has some of the best wah playing.
CLUTCHY HOPKINS & FAT ALBERT EINSTEIN – MOJAVE DERVISH
Library music is always a huge influence on my drumming and general compositional technique. Even more so, I love modern interpretations of old library sounds and no one does that better than Clutchy. "Kirlian" is littered with retro drums and dense auxillary percussion.
THE DECEPTIONS – OF ALL THE HEARTS
Low rider oldies mean something wholly different to the Mexican-American community. Psy is an encyclopedia of doo-wop and oldies; it is firmly planted in his DNA. We wanted to have a few cuts that brought that sound. "Seeking a Friend" was the track I made right after spending a night checking out Psy's oldies influences.
ARIEL PINK – AMONG DREAMS
After finishing a few cuts early in the sessions, we shared them with my wife and she immediately picked up on some Ariel Pink influence in Mike's vocals. Mike had never heard much Ariel Pink and I am a true devotee going on 15 years. The chorusy, phased-out vocal sound and the doo-wop oldies influence made Pink a perfect influence for the sessions.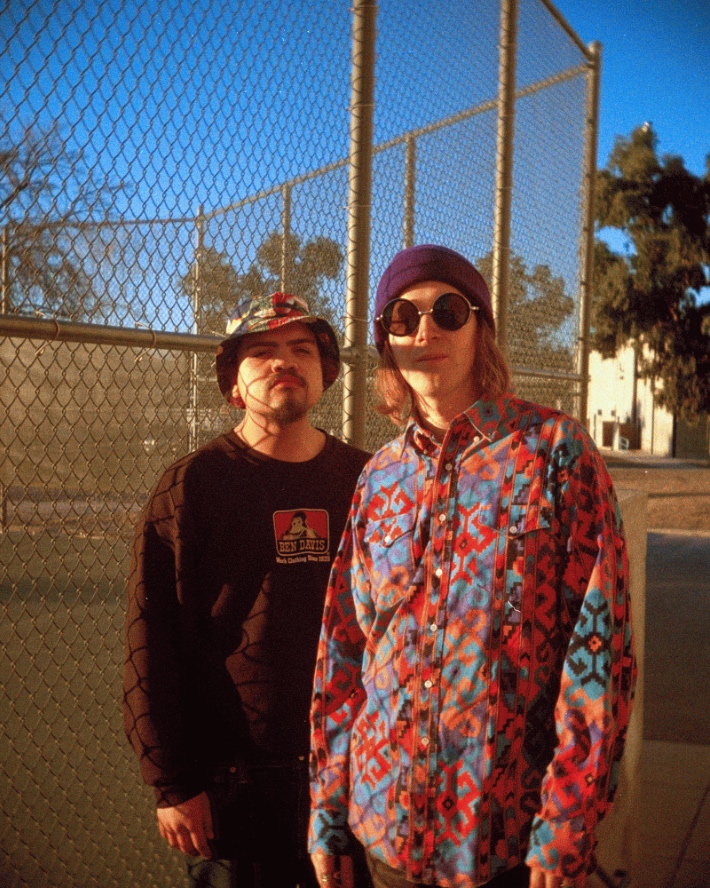 PSYPIRITUAL – ART LABOE
Psypiritual and I had known each other for years by the time he dropped his statement piece Time Your Drugs. Prior to this cut, I had only ever really heard him come with this bombastic Wu-Tang-like energy in his delivery. "Art Laboe" hit me so hard in its combination of doo-wop and hip hop, and that subdued relaxed vocal delivery. The moment I heard this, I knew there was an album out there for us.
REY – SOL/OUTSIDE
We both owe a lot to Rey, both as a musical influence and a friend. Rey was the first member of Ojalá Systems that I produced for, and he and Psy continue to be a lethal duo on their collaborations.
YUNG JAKE – NOWADAYS
I love outlier tracks from artists…. In many ways Kirlian is an outlier to what Psy has done before. When artists take a chance like Yung Jake did on "Nowadays," it gives you the confidence to push your own craft.
SOLANGE – DREAMS
I've been obsessed with Solange since the True EP. While A Seat at the Table is most people's favorite, When I Get Home probably going to be a Top 10 LP for life for me. She really took a lot of what I love about Joni Mitchell, and put it into a R&B context. The Moog Model D sounds across this LP are just ridiculous. I obsessed over this LP in the weeks leading up to our sessions.
MAC DRE – SINCE '84
When you ask Psy about his primary vocal influences for Kirlian he is quick to reference the flow of Mac Dre. He's a huge fan.
PRINCE – LADY CAB DRIVER
I'm beyond obsessed with Prince — have been for awhile — but it has reached a fever pitch over the last two years. I played this cut for Psy during the sessions and while we didn't make Prince-inspired music directly, his studio process was a huge inspiration. Every song on Kirlian was recorded in a single session, from writing the music to cutting the last vocal, much like how Prince was recording during his golden age. It's all about capturing that raw energy of the original inception….there are no demos.