Words WACŁAW ZIMPEL
Photography HELENA MAJESKA
Trance is mostly associated with repetitive rhythms, like those in Gnawa. But I think it also takes place by concentrating on sound itself, like in different forms of ambient and drone music.
I am always looking to achieve this state as a listener and as a player. But you need time to reach it; that's why the pieces in the following playlist are very long. I know that it is privilege to really listen to all of them, but I think it is worth it….
JAMES HOLDEN & MAALEM HOUSSAM GUINIA – PASS THROUGH THE FIRE / BOURI BOURI MANANDABO
When James played me this music for the first time, I couldn't believe how great it was! I knew a lot of Gnawa recordings, but I have never heard guimbri produced so powerful! Gnawa music is one of the most amazing trance traditions on the planet.
JONATHAN FITOUSSI – DIAGONALS (LIVE IN LONDON)
Beautiful emotional music with roots in American minimalism and modern production, with huge respect to the details. A true out-of-time experience and pure beauty.
L SHANKAR, ZAKIR HUSSAIN & VIKKU VINAYAKARAM – RAGAM ABHERI
A stunning performance by L Shankar — one of the best violinists of all time — with great rhythm maestros Zakir Hussain on tabla and Vikku Vinayakaram on a South Indian instrument called ghatam. They play raga abheri, which is more or less dorian scale. It's very common in Western music, but it sounds like it's from the moon here. If someone wants to count the rhythm cycle, it is in 9 and half.
KALI MALONE – GLORY CANON III (LIVE IN HAGAKYRKA)
An amazing live performance of Kali Malone bringing a fresh perspective to the sound of pipe organs. They're recorded from a very close distance here, avoiding the reverb of the big venues where organs are normally situated. Here organs sound more like gigantic flutes slowly moving from one tone to the other. Truly hypnotic and emotional music.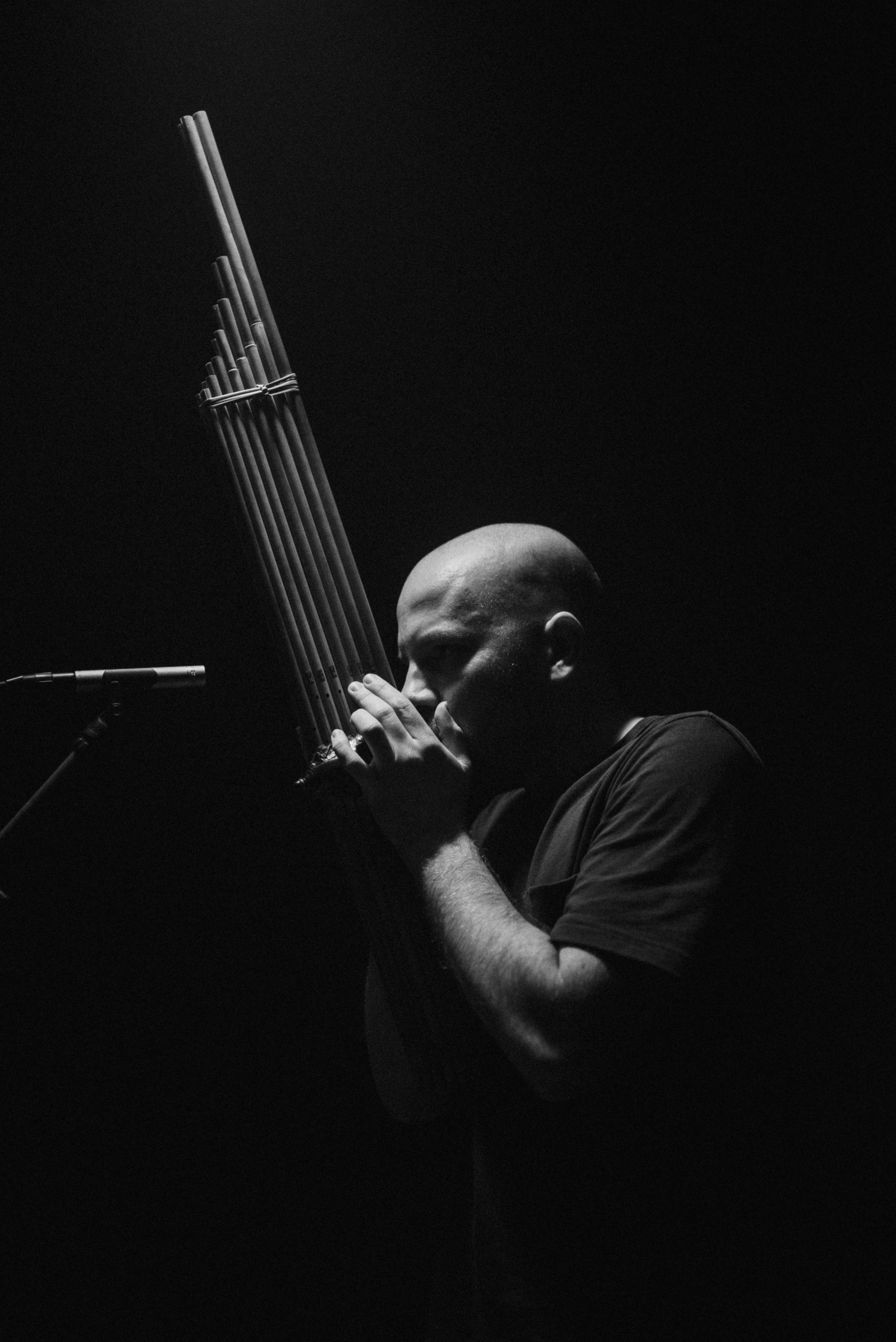 JOSHUA ABRAMS & NATURAL INFORMATION SOCIETY – IN MEMORY'S PRISM
A fantastic approach to trance music, bringing together different ideas from all over the world — like Gnawa, Indian rhythm cycles, and American minimalism. A group of great Chicago-based improvisers. A very meditative experience, curving the time.
BITCHIN BAJAS – DEMETER
Another group of Chicagoans who are concentrating on the essence of sound. Beautiful, ever-changing, tape-processed drones detaching listeners from reality.
TARAWANGSAWELAS – SEKALIPUN
Amazing link between sacred music from Sundanese West Java and modern times. Tarawangsawelas is performing contemporary, hypnotizing versions of this ancient tradition, making the world a better place.
DONATO DOZZY – 12H
Music originally designed as a 24-speaker sound installation situated on the Music Bridge (Armando Trovajoli) in Rome. Mixed down to stereo version here, a great hypnotic urban experience.
ALICE COLTRANE (FT. PHARAOH SANDERS) – JOURNEY IN SATCHIDANANDA
One of the most beautiful albums ever recorded — a true blessing from the universe. I have been listening to this music for almost two decades and can't have enough.
Wacław Zimpel's latest trance-inducing LP, 'Massive Oscillations', is now available through Ongehoord. Stream it in full below, along with some of the composer/multi-instrumentalist's other key performances and pieces.