Photography PAWEL ZANIO
Good luck trying to wrap your head around Speechless (130701), the spellbound album Resina quietly released at the tail end of 2021. While it's rooted in classical music, there's something truly alien about most of her tracks — a ripple in the space-time continuum that'll rattle your sense of what's truly going on here.
Or as the Polish cellist / composer told us while compiling a playlist of performances that resonate with her on a deeper level, "I think I have a constant need of music which connects noise and something hidden underneath."
We'll get to her thoughts on some of those songs in a second — right after we reveal the first official video from Resina's new record, which director Mateusz Jarmulski describes below….
The story told in the clip is something like a folk tale of female revenge. A big inspiration for its creation was the book 'Witches: The Undefeated Power of Women' by Mona Chollet.

Resina's entire album contains feminist themes and the album title 'Speechless' touches, among other things, on the problem of women who have been denied the right to vote for centuries.

The obsessive rhythm set by the chorus builds tension until the massive, epic finale — as if from the surreal visions of Bosch's paintings. Translating this emotional intensity and specific grotesqueness was a priority for me in creating the music video.

Aesthetically, the clip refers to stop-motion animation made in a semi-flat technique with the use of multiplanes. Piotr Kamler's films, whose visual solutions are still impressive after 40 years, were a big inspiration in terms of aesthetics while working on the clip.
MONODIA POLSKA – LECIAŁY ŻURAWIE
As it says on their website, "Monodia is a Polish vocal ensemble, practicing old Polish religious and secular songs in the melodic variants collected by Adam Strug in the Lomza District and Kurpie Zielone region of Poland. The ensemble rejects major-minor scales, which since the 18th century have dominated keyboard and operatic conventions. They reconstructed ancient chants and early music by using ancient musical scales, the original ways of performing, and vocal manners that were saved by the oral tradition of folk artists."
When I listen to their performances, I feel I reconnect with something nearly lost. This one is performed live by Adam Strug. You can find many more from the group here.
'VENGO'
This is the opening scene from the movie Vengo by Tony Gatlif. In this particular piece, Andalusian artists meet artists coming from exceptional Sufi tradition, which is something not unusual; it's just a registration of a certain slice of life. 
Meeting with truly and completely devoted-to-music artists in Andalusia changed my thinking about music in general just at the right moment. I was bored and disappointed after graduating music university. Thanks to their help, the possibility of playing with some great flamenco artists awakened my very own, personal musicality. Of course, I don't play flamenco, but after long years of practicing written historical classical music they helped me to realize what are some (other than aesthetic) powerful and purifying functions of music and playing together.
ANTONINA NOWACKA – PART 2
My favorite vocalist.
KRZYSZTOF PENDERECKI – VENI CREATOR
I was honoured to perform some of the pieces with Maestro and his vocal and experimental music definitely left a mark on me. The funny thing is that I was kind of "not a huge fan" until I really had to dive into the scores and then I realized all the possibilities that this music opens.
441HZ CHOIR – I DENNA LJUVA SOMMARTD
It's not easy to find a choir which REALLY likes to try unusual stuff. I was lucky to have them on my latest album.
AHO SSAN – SIMULACRUM IV
I don't follow all the new music which comes out, but was lucky enough to meet this amazing artist while performing at the "Weavings" show during the Unsound Festival's 2020 and 2021 editions. I hope we'll meet again in the future, soon.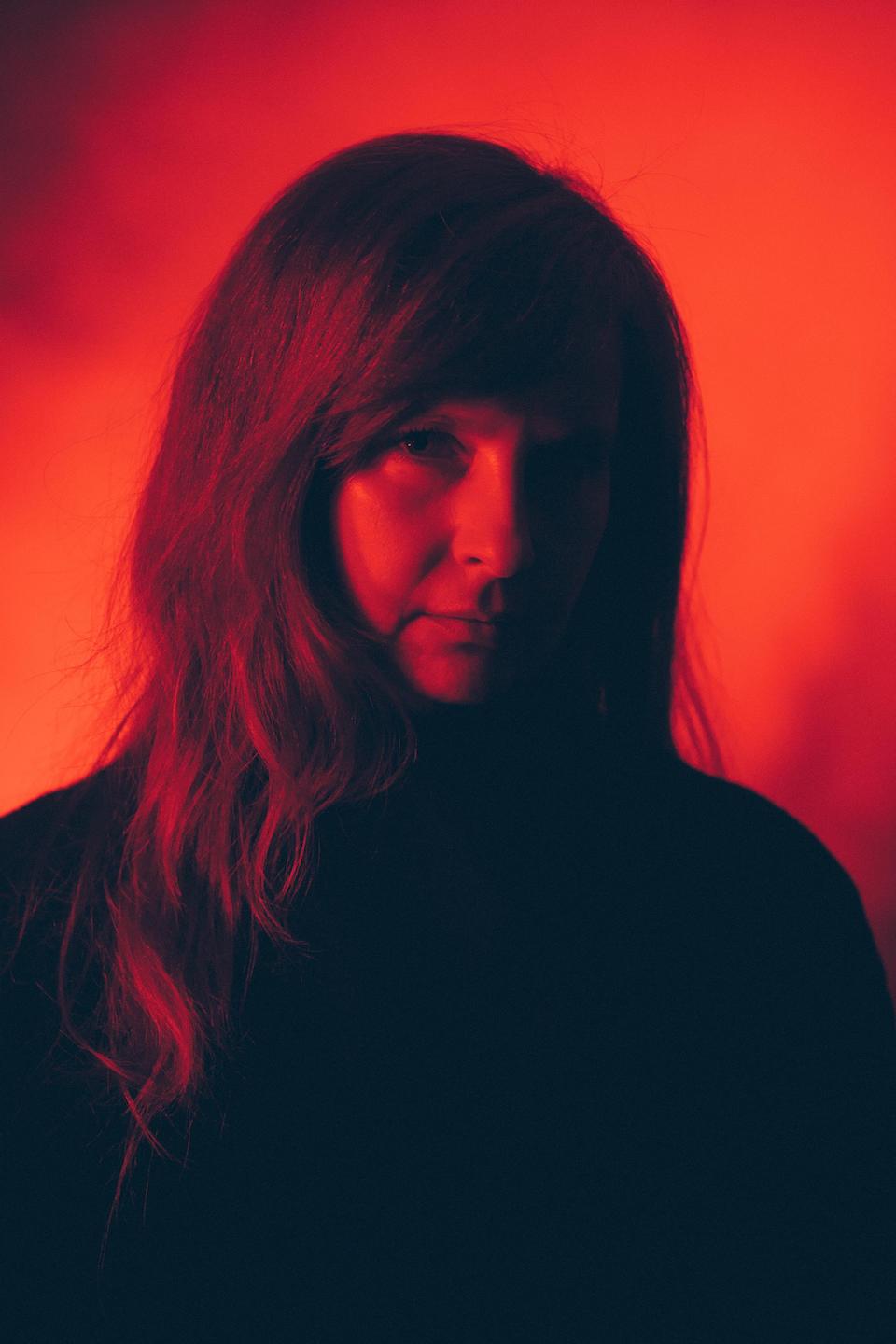 LOW – POOR SUCKER
I was always a huge fan of Low, but their last two albums touch the place exactly where I find myself right now.
DYNASONIC – D3
One of my favourite Polish bands. The drummer, Mateusz Rychlicki, is also the drummer who plays with me under the name Resina. He has a very particular, personal style of playing.
I feel this piece captures a kind of tension and melancholy at the same time, which is not an easy thing.
BNNT – GOD IS NOTHING MORE THAN AN ACOUSTIC HALLUCINATION
In my opinion, BNNT are the most radical Polish band. It's not only about the form of their performance, but mainly about the matter — their political commitment.
WANDA WARSKA – 'NIGHT TRAIN' THEME
If you ask me about my all-time favorite Polish song, of course it's the one without words!
WEAVINGS
"Created as part of the Unsound 2020 online program, 'Weavings' is a durational improvisation structured in the manner of a long fabric of sound. Conceived and curated with Nicolás Jaar, the performance hosted a number of artists and instrumentalists from around the world who linked up via Zoom, with a plugin used to facilitate real-time high-resolution audio collaboration. This track is the first section of the piece."
This is part of our pandemic online performance.
LINGUA IGNOTA
This album was with me for a long time, but was especially important during protests in defense of women's rights in Poland.
FURTHER LISTENING