Photo SAAD AL-HAKKAK
When Rrose asked Charlemagne Palestine if she could borrow his Strumming Music score for a Mills College set a decade ago, the iconic composer said there was a slight problem: It doesn't have one. But Palestine had a better idea; why not study at his Belgium home instead? The mentorship went so well that Palestine asked Rrose to join him in a duo performance of the The Golden Mean a decade later.
This week's The Goldennn Meeenn + Sheeenn LP captures that opera house appearance on record, bottling its buoyant melodies and dueling pianos to the best of its ability. "It sounds like somebody's playing lots of notes," explains Palestine. "In your ear, it's like an aural phenomenon…. It continues by itself. So I don't have to always be there. And that makes my music a little less egocentric—there's more space."
"Do not focus your attention on the notes being played," adds Rrose, "but on the ocean of overtones swimming, suspended, overhead, brushing against one another, kissing one another, melting into one another."
To put the record into perspective even further, Rrose made us a loosely related mix of "music from Java, the Central African Republic, some European composers inspired by those traditions, archival recordings of Jewish cantors, and some slowed down Joni Mitchell."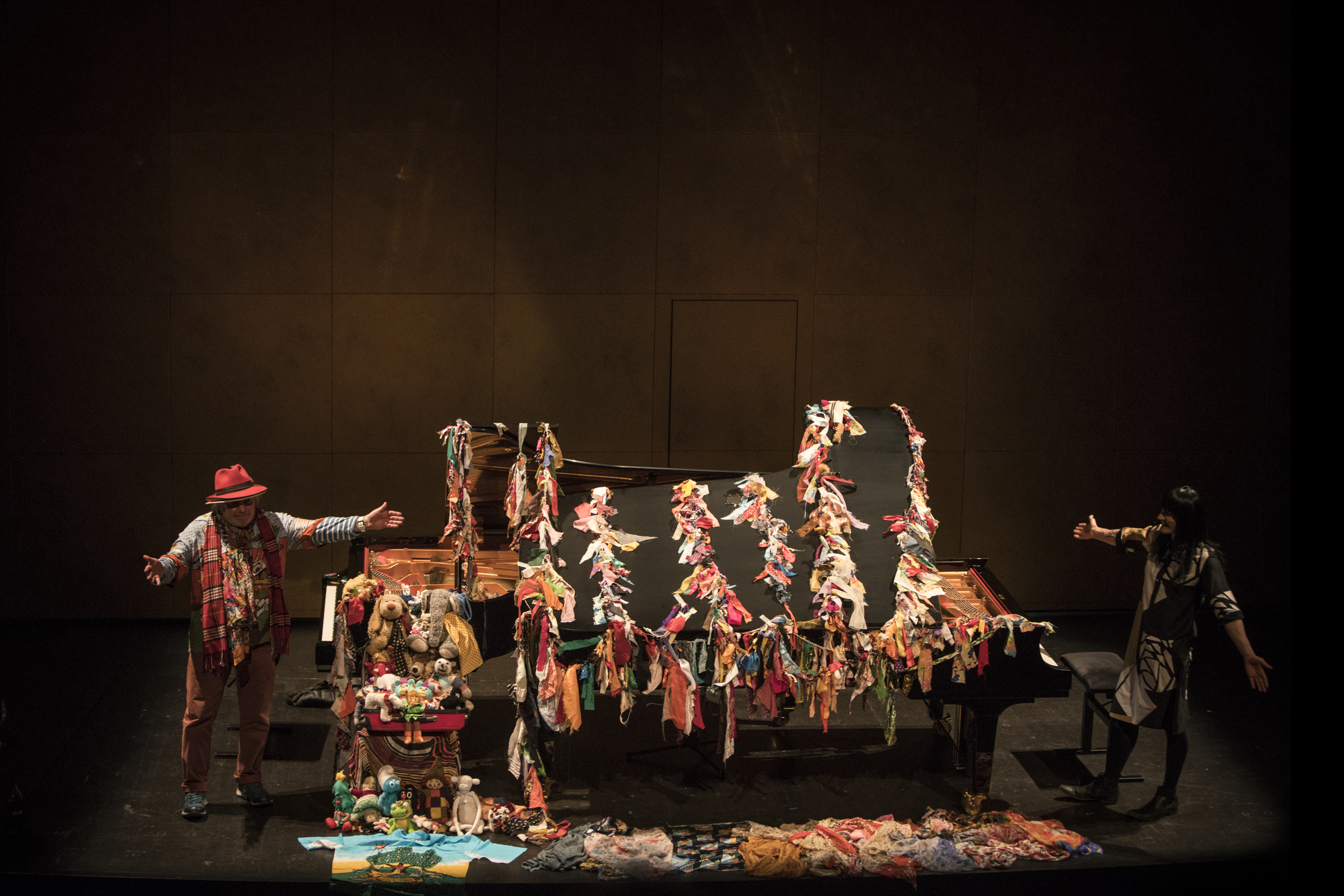 "In preparation for this mix," the producer explains, "I invited Charlemagne to send me a list of artists/traditions that have inspired him. I chose several from this list and selected individual compositions/recordings from each artist, then weaved them together into a mix, occasionally using subtle effects and/or changing speed and pitch in order to enhance the transitions. I also selected one piece from Charlemagne and one unreleased work of my own to include."
Have a listen below, right alongside selections from Rrose's back catalogue and a solo Palestine show….
TRACKLISTING:
Moshe Koussevityzky – Lo Teivoshi
Unknown Artist (Traditional Javanese Gamelan players) – Pangkur (gender solo)
Maurice Ravel (Jean- Yves Thibaudet, piano) – Miroirs, M. 43: V. La vallée des cloches
Claude Debussy (Michelangeli, piano) – Images II
Charlemagne Palestine – One Fifth
Joni Mitchell – The Fiddle and the Drum
Bokuma + Yakpa Moako – Yangisa Yanga Tae, Appelle Ton Père / Call, Call Your Father
Eliane Radigue – Onward 19
Rrose – untitled
Olivier Messiaen (Gillian Weir, organ) – Le Banquet Celeste
Ya'akov Moshe and David Koussevitzky – Uveyon Hashabbath