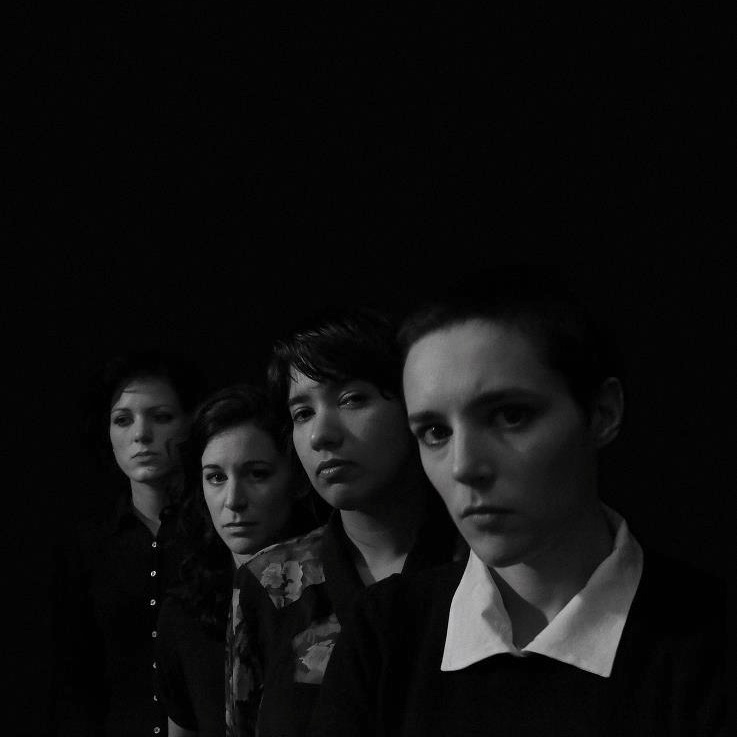 Savages have shared another song from their Matador debut, Silence Yourself. Premiered over at Dazed earlier this morning, "Shut Up" is presented alongside footage of the band's primary selling point–their incredible live show–and a spoken word introduction that sets an uneasy scene.
"We live in an age of many stimulations," says frontwoman Jehnny Beth. "If you are distracted, you are available…and yet if the world would shut up even for a while, perhaps we will start hearing the distinct rhythm of an angry young tune."
A tune like the track below. But before we get to that, we'd like to share the details surrounding a one-off London show Savages will be presenting at the Ministry of Sound on Thursday, May 9th. Here are the details, via Matador:
This special, intimate show will see Savages taking over the world-famous club to create a unique one-off gig environment, with surround sound PA and the band performing in-the-round, surrounded on all sides by the audience. The whole evening will be curated by Savages, with films, DJ sets and special composed support slot from the band's producer Johnny Hostile. Anyone who attended the band's recent headline show at London's Electric Ballroom venue will have an idea of what to expect. More exciting details on the show to come.
Tickets will be available here at 9:30 a.m. tomorrow. In the meantime, here's "Shut Up"…