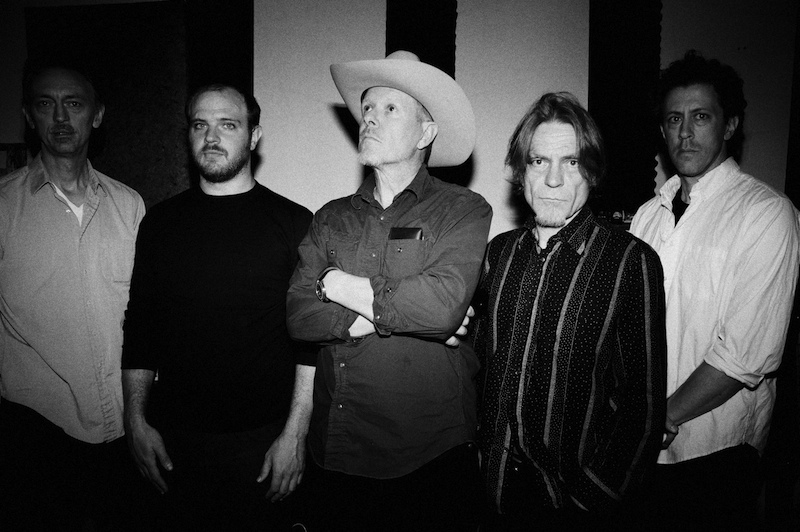 Photo by Shawn Brackbill
No wonder why Michael Gira refuses to call Swans' first tour/album in 13 years a "reunion." After all, that word's lost its luster in recent years, as everyone from Pavement to the Pixies cashed in on their indie rock icon status with shows that are stuck in the '90s and a total lack of new material due to the simple fact that no one in any of these bands really likes their bandmates.
Swans, on the other hand, just released one of their finest hours (My Father Will Guide Me Up a Rope To the Sky), a graceful but gritty notch in the deep, highly influential back catalog of frontman Michael Gira. We'll have an in-depth magazine feature with Gira next week, when our latest digital issue is released. For now, here are two black and white clips from last night's monumental–as in one of the best shows we've ever seen–Masonic Temple gig.