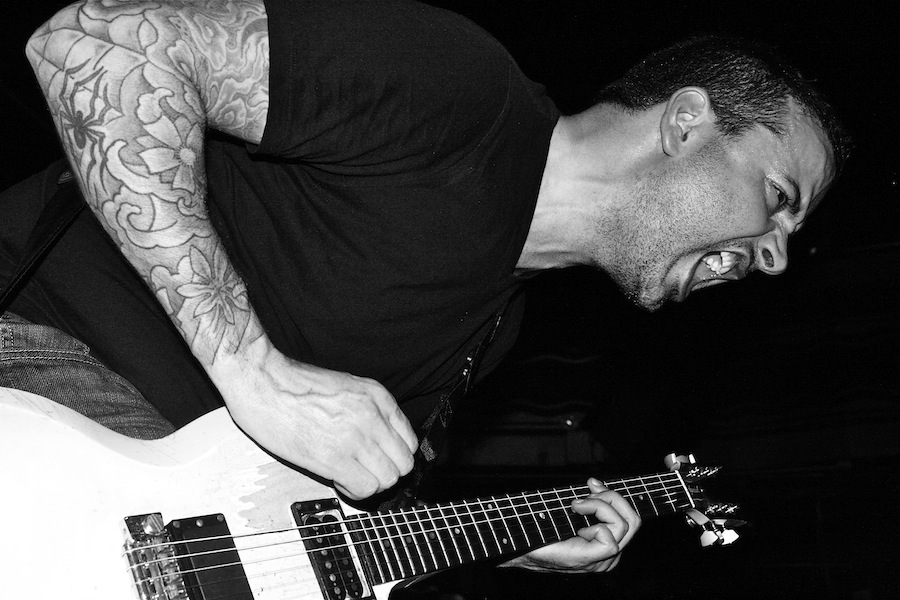 Words and Photos by Andrew Parks
I know what you're thinking: Snapcase and Sick Of It All? What is this, Alternative Press? Not exactly; it's just self-titled doing what we do best–covering what we like, regardless of whether it's trendy at the moment. In Saturday night's case, I skipped a buzz-stirring downtown bill of Trash Talk and OFF! for a more traditional hardcore-punk pairing, Sick Of It All's 25th anniversary and the welcome return of Snapcase.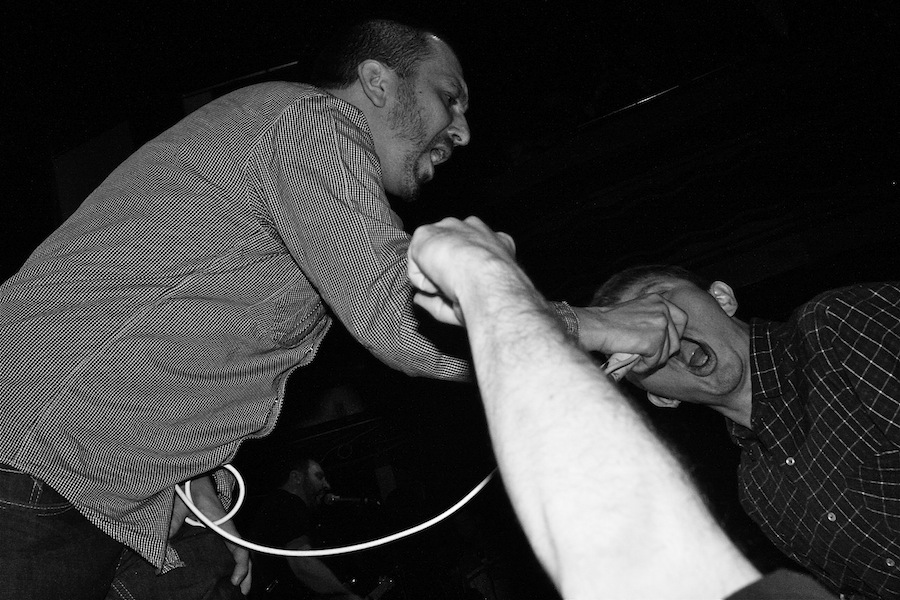 While I'm sure Trash Talk's performance was as savage as the SXSW set our art director saw last week, I have a soft spot for Snapcase on several levels. For starters, they're from my hometown, Buffalo, NY, a.k.a. the city that gave birth to the Goo Goo Dolls. Since I watched the Goos go from ripping off the Replacements to selling film soundtracks, Snapcase was a revelation, a gateway drug to everything from the spastic diary entries of Sunny Day Real Estate to the militant straight-edge/vegan anthems of Earth Crisis. (While their tastes would narrow with time, the 'hardcore kids' in my high school were open-minded tape traders, the type of people who'd happily compile a cassette of the latest 7-inches.)
The disconcerting thing about Snapcase is how the hardcore scene that supported them for a decade suddenly shunned their most progressive release–the swan song that was 2002's End Transmission LP. Unlike the if-it-ain't-broke-don't-fix-it ethos of bands like Madball and Sick Of It all, Snapcase's final album paired Daryl Taberski's prickly vocals with (gasp!) varied moods and tempos. As it turns out, I wrote a profile on Snapcase for The Buffalo News back then and distinctly remember bassist Dustin Perry talking incessantly about a record he just discovered–Interpol's Turn On the Bright Lights, something he'd read about in Mojo.
I'm pretty sure no one in Sick Of It All would admit to reading a rock-leaning British magazine over, say, Terrorizer, or loving a sensitive song like "NYC," and that's okay. I wouldn't expect them to. But that explains why the greatest response Snapcase received tonight was from classic hardcore cuts like "Incarnation," "Caboose," and "Zombie Prescription," not latter day standouts like "Ten A.M." and "New Kata." Tracks like that interrupt a night's frenzied flow and make dudes feel something other than a sheer adrenaline rush.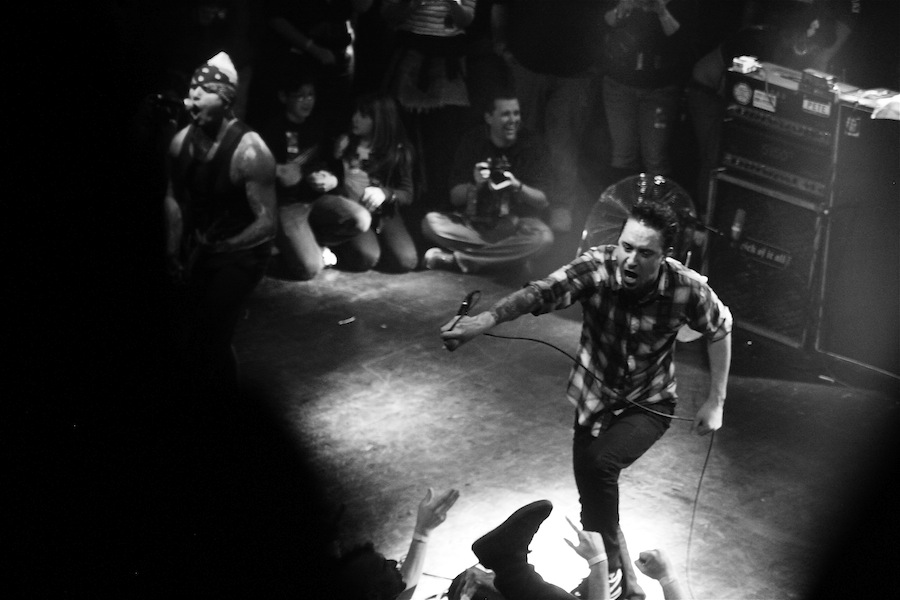 Which leads me to Sick Of It All. These guys do one thing damn well–write old-school hardcore jams that make people of all ages, sizes, and races do backflips off a stage as sterile as Webster Hall. As frontman Lou Koller put it, "If you want to kung fu fight, kung fu fight. And if you want to pick up change, pick up some goddamn change!"
For those of you who haven't seen a proper hardcore show, Koller was poking fun at the not-so-graceful mosh pit moves that often engulf the floor. Moves that were certainly on full display this evening, as a sold-out crowd celebrated one of the only hardcore bands that survived the post-Minor Threat era.
"Who in here is over 35?" Koller asked later, prompting a raucous response. "The real old-schoolers?"
I'm not a real old-schooler. I got into this music when I was 15 and left it behind soon after attending Syracuse University. (Like Buffalo, Central New York had a thriving hardcore scene in the late-'90s/early-'00s–one that unfortunately led to a whole lot of 'metalcore'.)
That said, I sure felt like one for a couple hours tonight. Here are more photos from the frontlines…