Since the new Sloan album (Commonwealth, now available through Yep Roc) is split into four distinct sides—with each member writing what's essentially a mini solo LP—we asked the longtime friends/sparring partners to discuss their favorite songs from the other guys in the band. Kinda like This Is Your Life, starring one of Canada's most crucial, boundary-pushing rock bands…
[youlist pid="PLlxVAExh_bYap2_Q8HISts1m_Bz4DgfbX" width="620″ height="349″]
JAY FERGUSON ON…
Chris Murphy, "Stood Up"
This was recorded on a 4-track and released as a 7″ single in early 1995, but then re-recorded in 1996/97 to be included on the Japanese version of One Chord To Another. I'm not sure which version I prefer. Chris is a consummate chordal craftsman, but doesn't always write his melodies around riffs. This is one of the instances that he did and ended up with something more Stones-ish than we were normally accustomed to. I get to be Keith for four minutes when we play this live every once in a blue(sy) moon.
Andrew Scott, "I Can't Sleep"
Hard to pick from Andrew's excellent catalogue, but I'm choosing this shorty from Never Hear The End Of It. While we were recording this double LP, I was hoping the others might have some exciting extra-short songs to intersperse with more traditional length tracks… sort of a second side Abbey Road-style Chris and I had fantasized about. I had to go away on family biz for about a month during the recording and hadn't heard what Andrew and others had been up to. I was wishing I was around to hear what was happening. When Chris brought me a CD of what people had been working on, I was dying to hear it. This 52-second track was the first thing I heard. It knocked me out. I immediately felt relaxed knowing the record was going to be great. I always think of that moment when I hear this song.
Patrick Pentland, "The Best Part Of Your Life"
A Patrick song that was meant to be used as a bonus track for the release of Never Hear The End Of It. I think it really should have been included as it would have been a fine addition to the LP. We've played it a few times over the years and it always sounds strong in the live setting—like early Sloan/post-Smeared/"Laying Blame" style. We should dig this one out more often.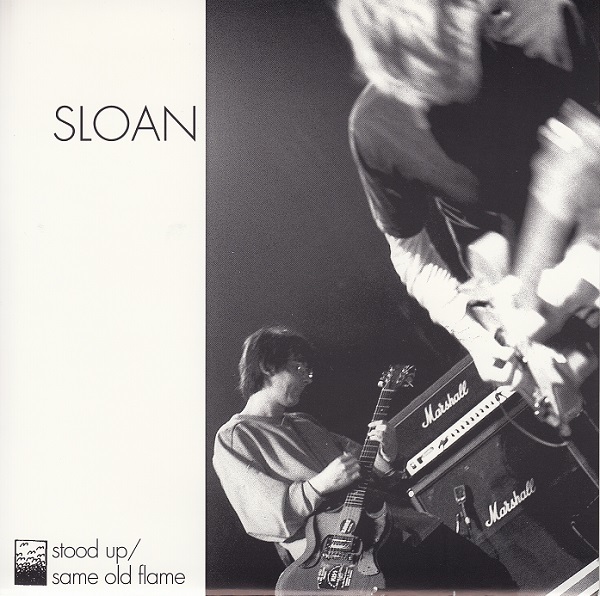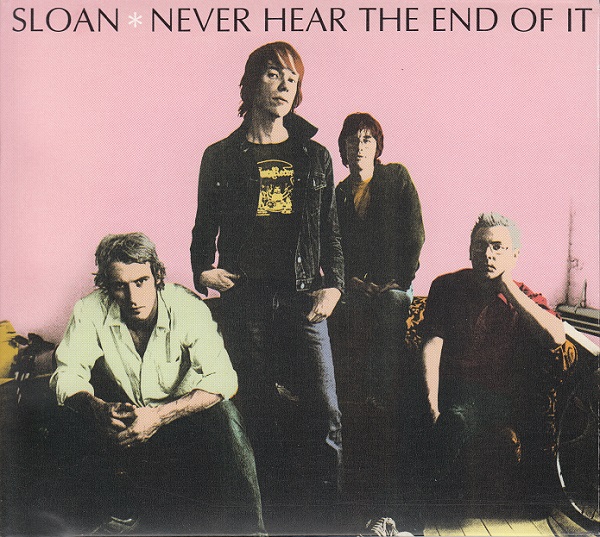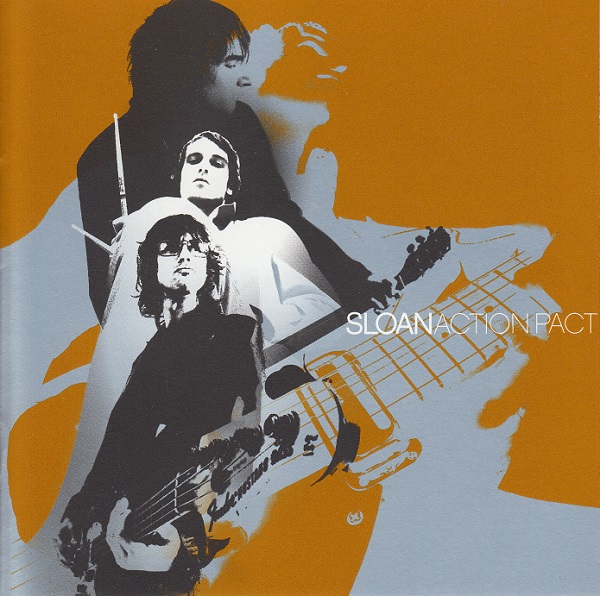 ANDREW SCOTT ON…
Chris Murphy, "Someone I Can Be True With"
For its simplicity. A simple plot with a positive directive. Not overthought at all and literally banged out on the spot. Also it places "Husker Dü" in the same phrasing as "The View".
Patrick Pentland, "Reach Out"
For the repetitive, hypnotic chord progression and the sentiment of maximum positivity. Who shouldn't reach out? The key is perfect for his vocal range and the tambourine's entrance toward the outro could not be more welcome.
Jay Ferguson, "Midnight Mass"
For the sheer sparseness of it all. The guitar/bass interplay is so satisfying—underpinned by super simple drums with near perfect slap back. Also the suspended four-part harmony is so nice to hear.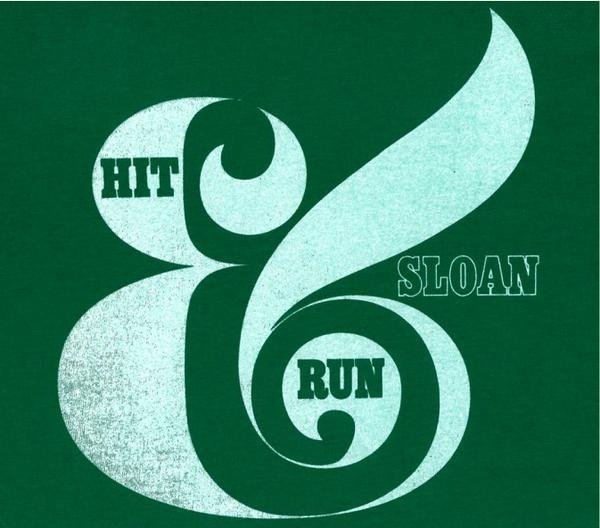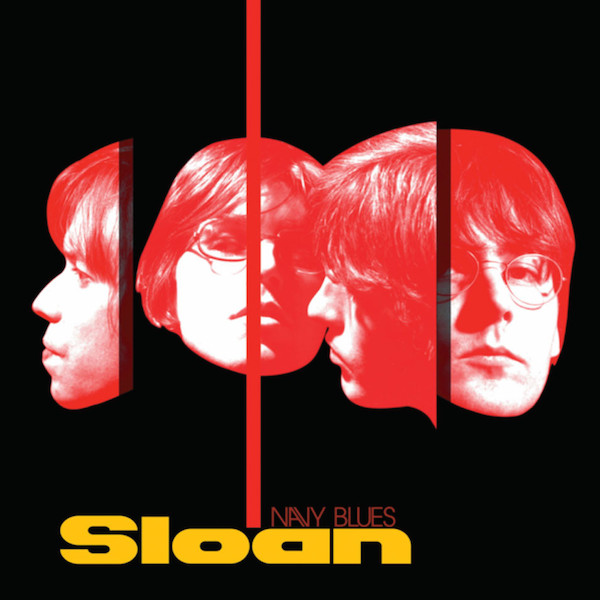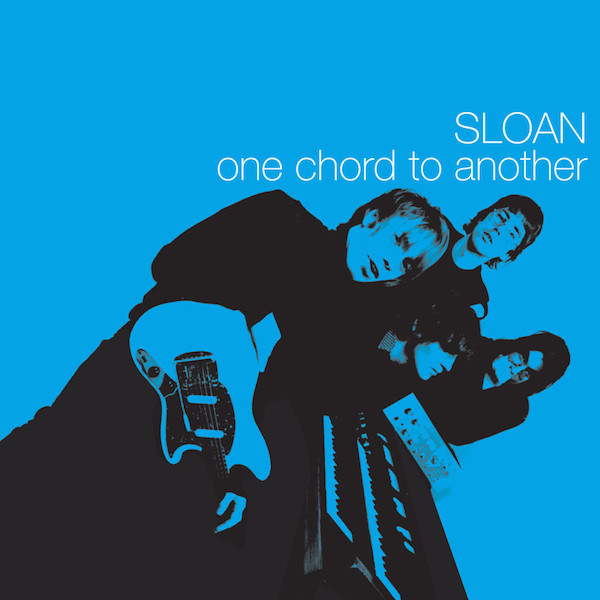 CHRIS MURPHY ON…
Andrew Scott, "Sinking Ships"
Andrew is our secret weapon. He is my favorite drummer in all of rock and roll. I'm not kidding. Dave Grohl is pretty great but I think Andrew is more musical while still kicking major ass. He is also one of the best guitar players I know. I almost always turn to him to play lead guitar on my songs.
Navy Blues starts with songs by myself, Jay and Patrick. They are all pretty good. But then "Sinking Ships" comes along at track four and takes the record in a direction that none of the rest of us could come up with. It separates us from other bands who want to think they are like us. We have songs like "Sinking Ships" in our back pocket.
It starts with an acoustic intro that never comes back with chords and voicings I have never learned. I'm sure they're too outside for me. Andrew had become quite proficient on piano by 1998 and showed that off nicely when the band kicks in to the saloon-like verse. The chorus is catchy ("All aboard/ The sinking ship is leaving") and his lyrics are always interesting. Magnetic tape is spliced and a crazy descending guitar figure transports the listener to a psychedelic guitar riff in a new time signature while the band is hypnotically "chanting" in three-part harmony: "We got a long… way to go." It splices back to the body of the song for a bit before including another left turn, this one horn drenched and the back to the main musical theme to end it. Pretty good for what was at the time, an ambitious garage band with no real producer and Andrew arranging everything himself.
"If I were narcissistic, I might suggest that Patrick was speaking to the powers that be in the band"
Jay Ferguson, "Midnight Mass"
Jay's songs just get better and better. I love his entire side on our new record and I think his songs on the last few records have been especially great.
"Midnight Mass" from the Hit & Run EP is quintessentially Jay: slap back everywhere, clicky bass sound, doubled acoustics, quirky (musical) piano figure, elaborate backing vocals (that get mid song applause when we play it live, Grand Ole Opry style) and the whole thing barely cracks 2 minutes.
Patrick Pentland, "The Good In Everyone"
Patrick came into his own as a member of Sloan in 1996 when we made One Chord To Another. Prior to that he had sung lead on singles ("500 Up," "Sugartune") and written what remains one of our most beautiful/beloved songs ("I Can Feel It") but by this time he no longer felt like the new guy. He now had the lead-off track and would get two of the three singles taken from that record.
On "TGIE," I think he was making a point to have no unnecessary bridge part: vamp, verse, chorus (weirdly key hanged), vamp with different bass line and strumming pattern, verse with a different singing pattern, blazing guitar solo over the chorus chords, chorus. Plus there is a crazy, punky intro and outro. If you don't count the elaborate intro, it's less than two minutes long.
The big introduction turned the song into an event—a motif he would go on to use again with songs like "Money City Maniacs" and "If It Feels Good, Do It." The chorus lyric seems positive but it is no doubt ironic. If I were narcissistic, I might suggest that Patrick was speaking to the powers that be in the band. This song would make it known that his aesthetic would be part of Sloan's sound. I feel like he also wanted to show the rest of us that he wanted to play rock guitar beyond the confines of indie pop or '60s pastiche.
I will never tire of playing "TGIE."

PATRICK PENTLAND ON…
Andrew Scott, "The Dogs"
I like it.
Chris Murphy, "Underwhelmed"
It's why I'm in Sloan.
Jay Ferguson, "Are You Giving Me Back My Love"
Listen to it.
[youlist pid="PL03B0332D9282493D" width="960″ height="540″]
[youlist pid="PLdG5Kmj6PUj63qSbFdfGbgf82PXY1OSpD" width="620″ height="349″]