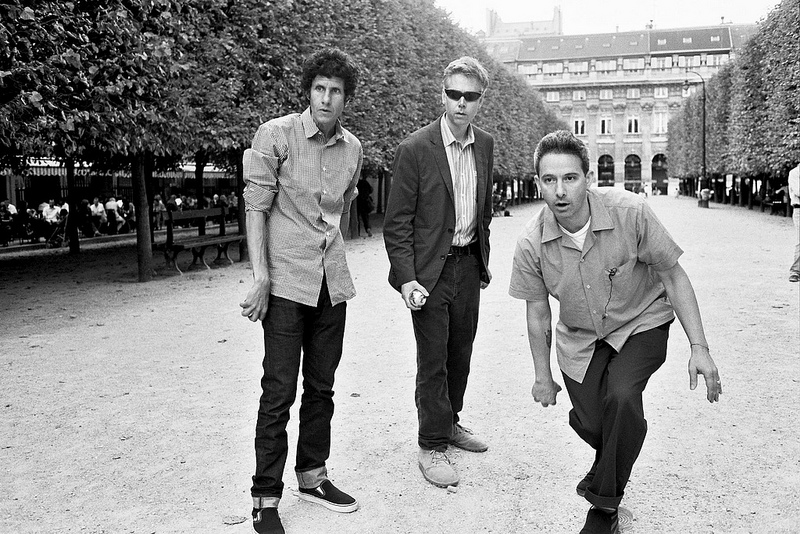 Words by Andrew Parks
Not to be 'one of those guys' who lapses into CD-age nostalgia or anything, but the last time I waited out a "Midnight Madness!" sale was for the Beastie Boys' Hello Nasty album in 1998. I believe Media Play was the place, junior year of high school the time. And what a record it was–more than an hour of sampledelic madness, held together by a couple MTV staples ("Body Movin'," "Intergalactic"), lots of creative left turns (the robotic electro-pop of "And Me," the Lee 'Scratch' Perry vehicle "Dr. Lee, PhD") and the welcome addition of Mixmaster Mike as the trio's full-time DJ.
While it wasn't the trio's best record–that honor goes to Paul's Boutique, an unparalleled masterpiece of heady hip-hop–I'll always remember Hello Nasty as the height of my Beastie Boys fandom, which is why the following MCA tribute (available in subscription form on Spotify) leaves out the Beastie Boys' last two LPs. From what I've been told, Hot Sauce Committee Part Two was a total return-to-form record, which is fine–something I'll explore in due time. For now, I'd like to remember the many times I tried to name-that-sample in Paul's Boutique or played "Brass Monkey" and "Flute Loop" for wasted college students during my brief stint as a happy hour DJ at Syracuse.
Thanks for the memories, MCA…