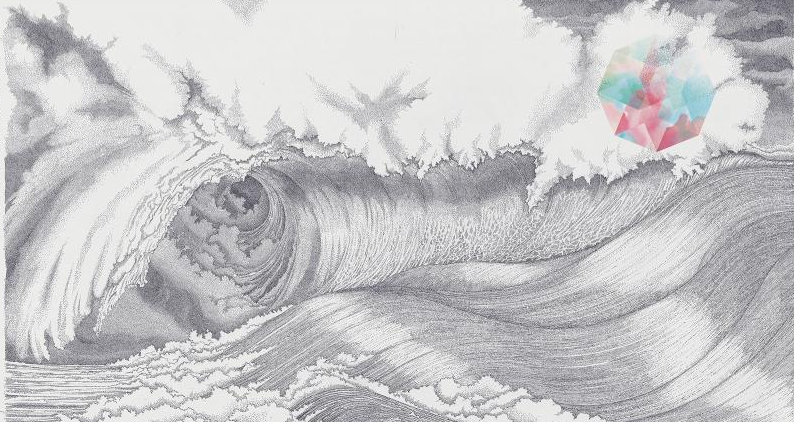 Stephen O'Malley has revealed a new record that's not quite a new Sunn O))) album, yet just as enticing if you're into his experimental side. Due out in March on Drag City, the self-titled debut of Ensemble Pearl features O'Malley's monochromatic power chords alongside Eyvind Kang, Timba Harris and current/former members of Boris, Ghost, Jesse Sykes & The Sweet Hereafter and White Heaven. Here are the details, straight from the source…
The recordings known as ENSEMBLE PEARL will see the light of day early next year.

New collaborative album featuring core members of SUNN O))) & BORIS and ex-members of GHOST, JESSE SYKES & THE SWEET HEREAFTER, WHITE HEAVEN.

Stephen O'Malley, Atsuo, Michio Kurihara, William Herzog.
Also featuring Eyvind Kang & Timba Harris.
Recorded by Masato Suzuki. Mixed by Randall Dunn. Mastered by Bob Weston.
Featuring beautiful artwork by Simon Fowler and Michał Mozolewski.
Cosmic heavy rock sounds in an area between Link Wrey, Earth "Hex", and early Tangerine Dream. Inspired by 50s-70s rock and contemporary music productions.

I'm pleased that they will be released via Drag City in March 2013 on both vinyl (RTI pressing, Stoughton tip on gatefold sleeve, colored vinyl) and digipak CD version, and Daymare via mini-gatefold 2xCD (mono demos as 2nd disc).

Thank you for the interest.
In other O'Malley news, the guitarist will also perform a live collaboration with Iancu Dumitrescu sometime next year, and present a score for a new Gisele Vienne piece in May.