Don't worry; Decay is not the sound of Efdemin falling in line with the underground's growing number of noise-techno heads. As suggested by the mountainous shades of blue on its record sleeve, the album was loosely inspired by a three-month artist residency in Kyoto last year. Our own mortality took on a new meaning there, deep within a region lined with Shinto shrines that accept the inevitably of death rather than avoiding its very mention.
And as producer Phillip Sollmann added in an interview with The Skinny, "Decay in music is also fascinating for me. How does a sound change from the moment it is triggered? How does a bell decay? How does a piano key decay? You can completely alter the perception of a sound by increasing or decreasing that single parameter.
He continued, "Aside from that, there's also the fact that I'm getting older! Of course, decay is what we all must face, but I still have to deal with it personally. Maybe I'm already thinking about the next 30, 40 years and how I can sustain a nice level of being. Some ideas that used to burn brightly don't seem as important now. Ideas decay, and other thoughts take their place."
Here are some of them, as explained by Sollmann himself…
[youlist pid="PLXG0zOAn4VO5DDmatZzsy5veKQtPbS3I-" width="960″ height="540″]
"SOME KIND OF UP AND DOWN YES"
My favorite track from the album is the most minimalistic one. What was an attempt to create a stomping techno-track once turned into this drifting, neurotic drone-y one in the end. Vocals here are supplied by Salvador Dali himself, taken from the TV series What's My Line?
"DROP FRAME"
This tune was the last one I finished in the process of making the album and it was very quick. Right now I am working on a video for it, which will be showing a train ride through East Berlin in the early days after the Wall came down. Check my YouTube channel for this one.
"TRANSDUCER"
A track I found on my old computer, heavily using FM-Synthesis, my favorite way of generating sounds. A very deep and trippy techno track which reflects my deep love for Detroit techno producers like Terrence Dixon.
"SOLARIS"
This one was written after watching Andrei Tarkovsky's Solaris film once again. The highway scene in Tokyo, filmed in black and white, goes well with this one. Another one which shows my love for Detroit techno and futuristic dance music.
"DECAY"
This title-giving track developed out of a jam in my studio last year and became this trippy monster played by Ben Klock and others. It´s triangle rhythm is contrasted by the spooky chord pads and a dubby bassline. Watch out for a remix by E.R.P., aka Convextion.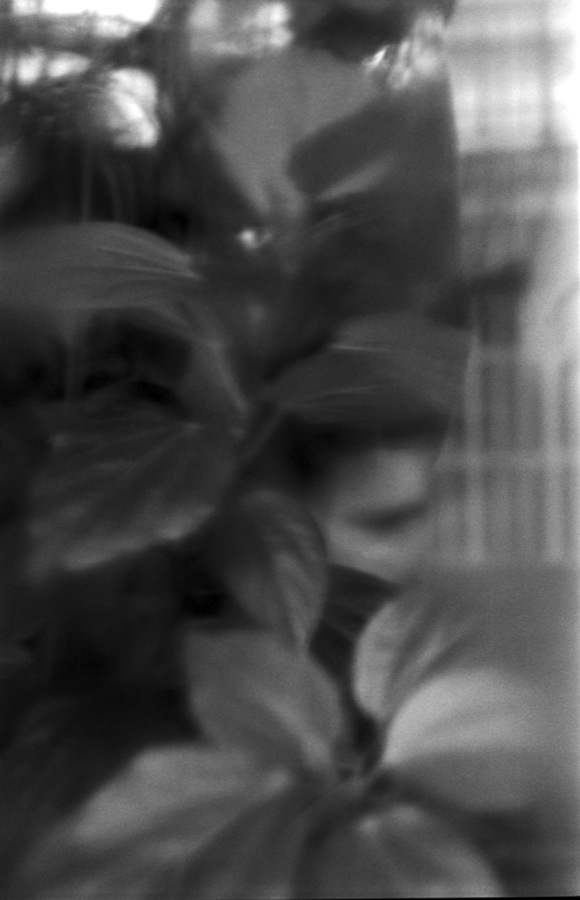 "SUBATOMIC"
This one reminds myself of the late '90s a lot—dubby and mellow, but at the same time, driving and punchy. A track that goes well in a DJ set and at home.
"TRACK 93"
You find me singing on this one. Something with "love". It doesn't really make sense, but I think you get the message somehow. This is the way I used to understand American and English pop music as a kid…
"THE MEADOW"
Hip-hop-inspired tune which got a very nice video shot in Japan last autumn.
"PARALLAXIS"
This one is nice with a glass of wine in the evening. Amazing Moondog-like remix by The Borderland State to be released this early summer on the first remix EP.
"OHARA"
Made with bell sounds from Buddhist temples in Ohara, north of Kyoto. Was meant as the opener, but somehow ended up in the end.