Freakish techno fans will fit right into the left-field universe Robles and Engyn forged with their Outcast Oddity imprint over the past year. Now on their third EP of in-house productions and like-minded guest material, the pair's mission statement is clear: to flood adventurous floors with mad-for-it dance music. In the following exclusive, Engyn takes us on a tour of the entire 003 12", from its granular locked grooves to the track that inspired the Berlin-based recluse to make a full-length record….

ENGYN – "HOUT GLANDS"
While working on music in South Africa earlier this year, I fell in love with a new sequencer and made this track. Three sequencers in different speed and length settings triggering one synthesizer. This simple trick creates a complex, constantly changing melody that is very 'loopy'. The bassline is cut out of that complex sequence and simplified. The whole track is only about one sequence changing itself.
I think producing music is mostly about making decisions. You try something and you evaluate it. Those decisions can be frustrating on the microlevel. All those tiny decisions how to automate a filter envelope or making tiny changes to a sequence to keep it exciting. I don't like those decisions and like to give away these responsibilities to the machines. This track is a good example for that. It is also special to me because finishing this first piece of music after days of creative struggle gave me the confidence and energy to finish a whole album in just three weeks…. Turns out even after 'finishing' an album, there are tons of annoying micro decisions that no machine can take care of. So please never ask when that album will be released.
ENGYN & GEGENHEIMER – "G8"
Marco (Gegenheimer) came to the studio in Berlin where we wanted to meet for a jam session. I was working on a new live setup to produce music with, when he entered the dark basement. The original plan was to work on something more sophisticated like the music he is doing with Son Dos or MLiR. Turned out he had had a long night and only slept 20 minutes. Well, let's just say the mood wasn't right for sophisticated. So we used the live set up and recorded a live acid jam—just some machines recorded into the mixing desk. I gave the stems to Marco and he did a first arrangement and added some beautiful haunting textures. After that I finalized and mixed it and "G8" was done. Neither of us would have done this track on our own, but together this rough, hard, trippy, acid-techno somehow happened, maybe just because of lack of sleep.
ZK BUCKET – "LOCKED FEZ / LOCKED DUDE"
ZK Bucket has been making electronic music for more than 20 years, but he only started to share it in 2012, on his own imprint Zaun. When I heard his sound I was hooked immediately. His tracks are full of smart references; not only to disco or house classics but to proto-hardcore techno and early rave. He manages to combine those references with truly emotional musical ideas. His sound is always futuristic yet full of deep understanding of the culture and history of dance music. When Outcast Oddity was born my first thought was that he needs to be part of it. We had him on 001 and 002 for full tracks, but this time I wanted bonus beats as locked grooves, because his drum tracks are usually better and more exciting than most full tracks you will encounter these days and we wanted to show that. "Locked Fez" is lo-fi techno and "Locked Dude" is so cheeky that you either smile, shake your head, or do both. You will hear more of this guy in the future. I guarantee it.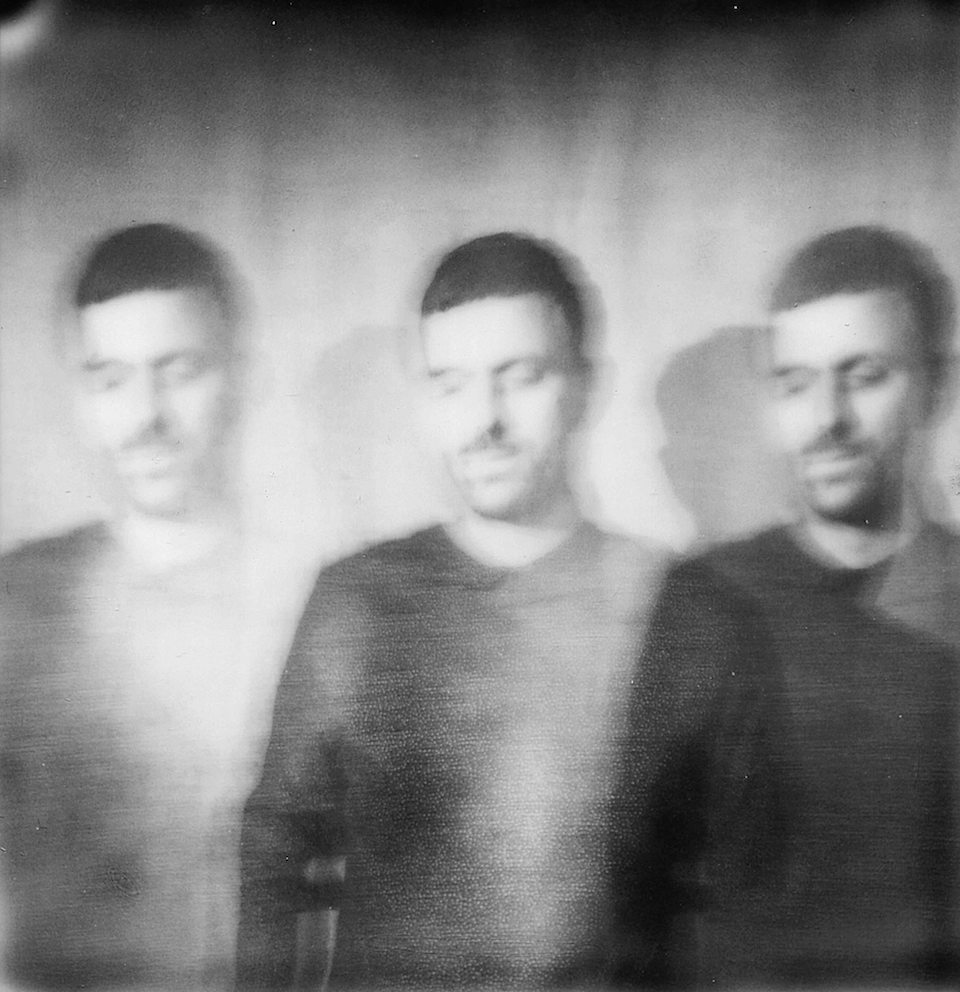 SEBASTIAN VOIGT – "LUX AETERNA"
I like choirs. Like a lot. So when Sebastian showed me "Lux Aeterna" and I heard a choir, I was immediately interested. But then I was confused. I like the choirs of early '90s techno and proto-trance. The badly sampled or synthesized choirs from the Mellotron or the Korg M1, for example. But this choir was more like a church choir from a very dark religion. It was different and I was confused and I wanted to dance. If these three things come in a track it definitely fits for Outcast Oddity. And it didn't just fit somehow; it was a true bullseye. Haunting and twisted yet somehow beautiful techno/house that works on the dancefloor without ever trying too hard.
ROBLES – "HACKNEY"
Mario's (Robles) productions were partly the reason for creating Outcast Oddity. His releases on New Kanada were so different from what he usually did as Miajica or as part of Alma Negra that he felt he needed to give that side of his personal sound spectrum its own space. So the name Robles was created and we founded the label together. Hackney is a great example of those wonderful emotions he manages to put into the machines. It's truly touching dance music without ever being 'in your face' like a lot of dance music that came out over the last few years has been.
SEBASTIAN VOIGT – LUX AETERNA (ENGYN'S POWER TRANCE REMIX)"
I love remixing! Empty DAW projects sometimes make me afraid to produce music. A clear mission like a remix—where you start with something—is much easier to deal with for me. Many people love the blank page and hate the finishing line. For me it's the other way around. Or maybe I hate both…. In this case, the material from Sebastian was so strong that the only issue was to decide what to use. I decided to focus on the dark FX sounds and from there it was just flowing so easily. I like the wrong progression in the 'bass pad' and the melody in the break. It is randomized and there are many many 'wrong' notes which makes them just right. I like this remix as a contrast to my solo piece "Hout Glands," which is odd but harmonically very correct. This one is harmonically wrong but then very straightforward and pretty traditional techno (at least in my universe).