Photo DICKY BAHTO
While Tashi Wada may have performed with his father Yoshi before, the composer had rarely spent time with him in the studio before the sessions for Nue. The fourteenth installment in RVNG Intl.'s cross-generational FRKWYS series, it features a laser-focused ensemble of left-field players like Julia Holter, Simone Forti, Cole MGN, and Corey Fogel.
In honor of their first public performance at NYC's National Sawdust tonight, we asked Tashi to share a rough guide to the Fluxus movement Yoshi joined in 1968. True to its process-oriented happenings and fluid idea of art itself, it's not a straightforward rundown of Fluxus 'pieces', either. More like a loosely assembled orbit of artists who passed through that pipeline over the years….
YOSHI WADA
EARTH HORNS WITH ELECTRONIC DRONE (1974)
My father got involved with Fluxus after moving to New York City from Kyoto, Japan, in the late '60s. His work Earth Horns with Electronic Drone—both a composition, and a set of massive alphorn-like instruments built out of plumbing pipes and fittings, which are shown as sculptures in their own right—is at once deeply profound and slyly humorous. The physical presence of these "pipe horns" and their combined sound is otherworldly, yet grounded in the building infrastructure of downtown Manhattan.
SIMONE FORTI
DANCE CONSTRUCTIONS (1961)
Dancer and artist Simone Forti was our next-door neighbor in SoHo when I was a child. Her Dance Constructions helped challenge and broaden the basic forms and boundaries of dance, movement, and sculpture, influencing her own generation and generations to come. The Museum of Modern Art in New York CiTy is currently presenting weekly performances of the Dance Constructions for the duration of their exhibition Judson Dance Theater: The Work Is Never Done. The full schedule is here.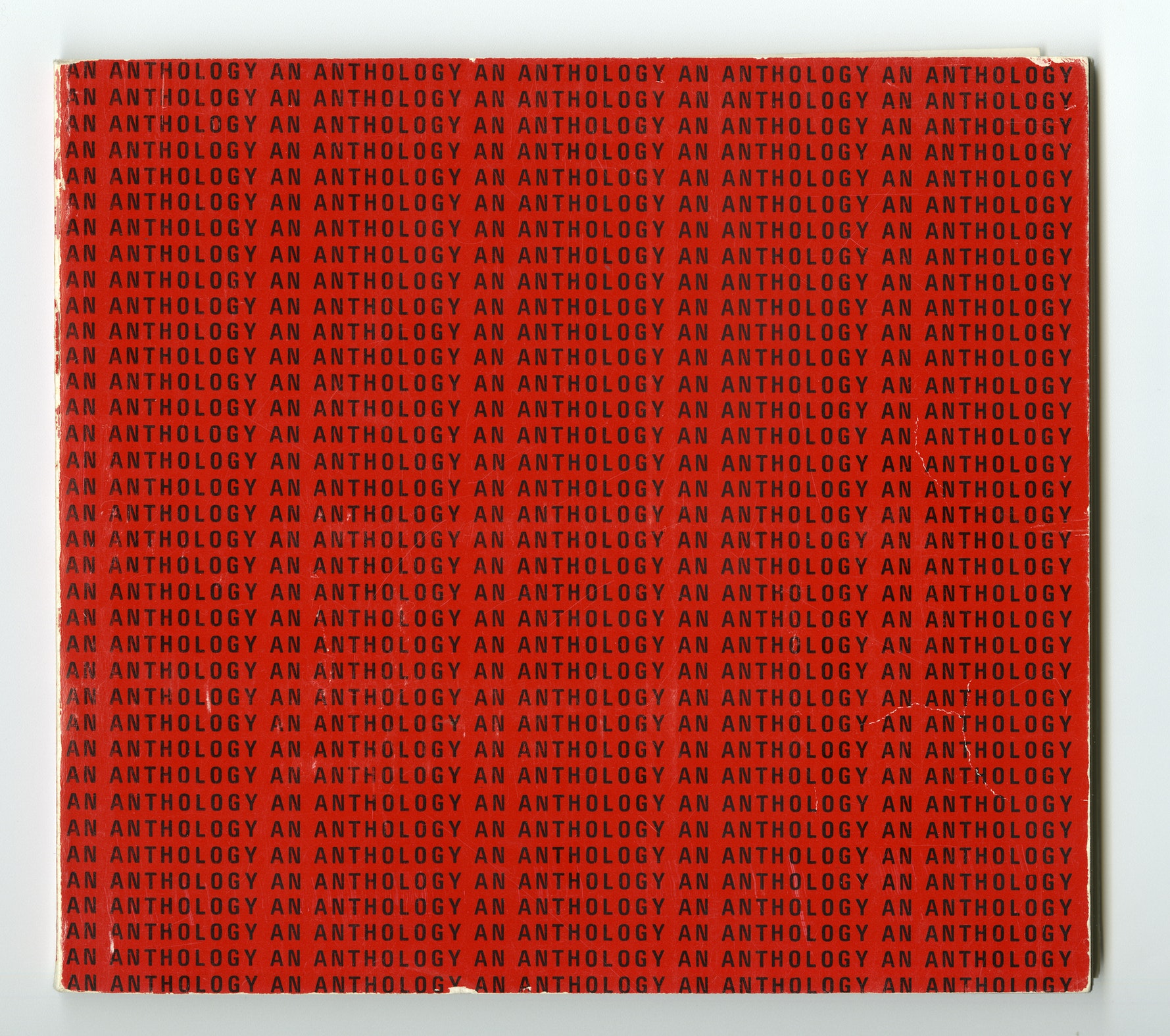 LA MONTE YOUNG / JACKSON MAC LOW / GEORGE MACIUNAS
AN ANTHOLOGY OF CHANCE OPERATIONS (1963)
Edited by composer La Monte Young and poet Jackson Mac Low, and designed by artist George Maciunas, An Anthology of Chance Operations collects scores, poetry, and writings by a wide-ranging group of artists central to Fluxus. It's a fascinating document of a complex network of people and confluence of ideas. After looking through this book for years, I still always seem to find something new. Physical copies of An Anthology are pretty rare and costly at this point, but scanned PDF versions can be found online.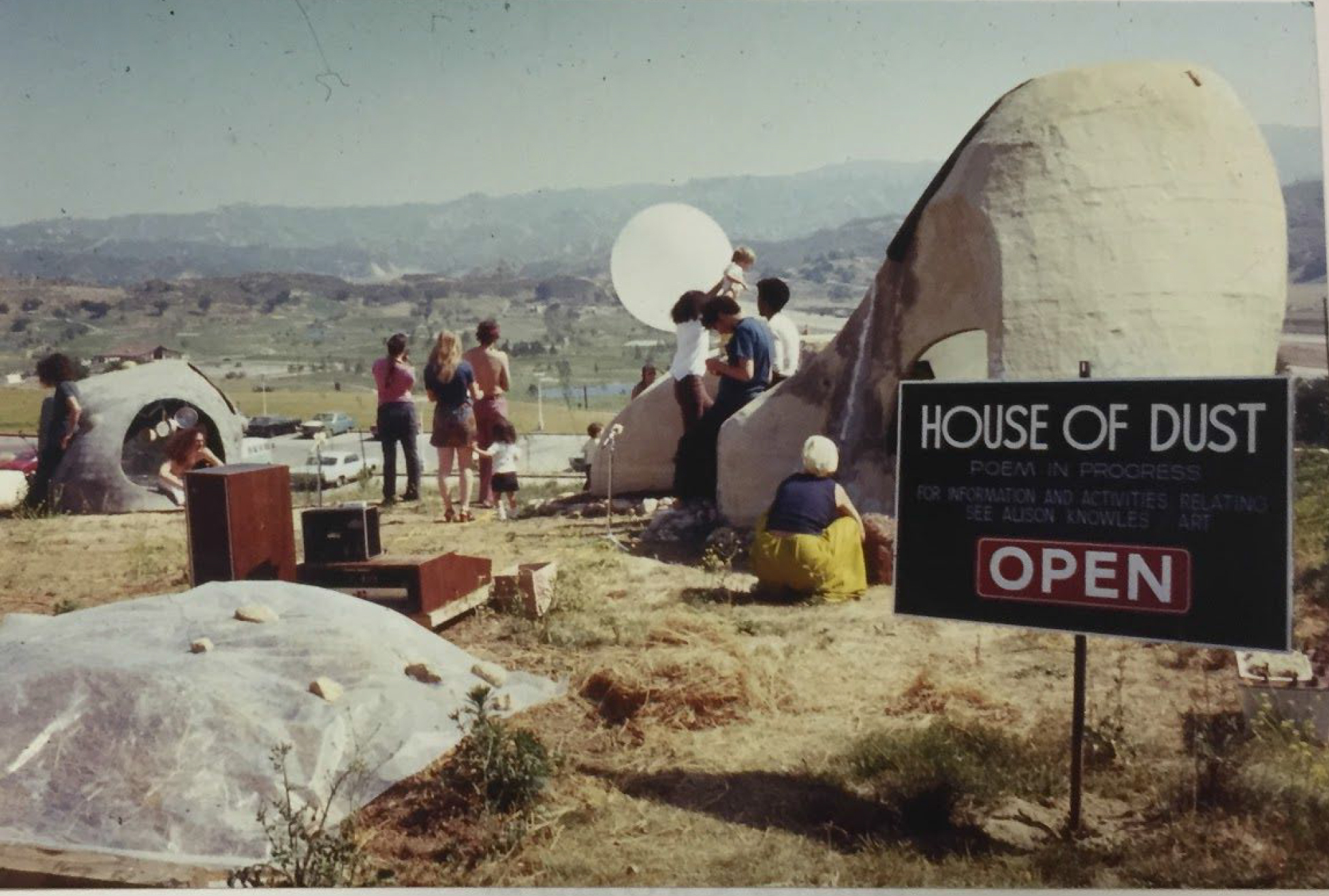 ALISON KNOWLES
THE HOUSE OF DUST (1967)
Artist Alison Knowles' The House of Dust is regarded as one of the earliest computerized poems. Programmed with the assistance of composer James Tenney, who worked at Bell Labs, (and with whom I studied at the California Institute of the Arts), The House of Dust consists of upwards of 10,000 possible quatrains. While teaching at CalArts in the early '70s, Alison realized one of these stanzas as a large-scale sculpture, in which she taught classes and housed performances and installations:
A HOUSE OF PLASTIC
IN A METROPOLIS
USING NATURAL LIGHT
INHABITED BY PEOPLE FROM ALL WALKS OF LIFE
GEORGE MACIUNAS
FLUXHOUSE COOPERATIVES (1966-1975)
Artist and architect George Maciunas was often at the center of Fluxus activities, organizing concerts and "events" and producing multiple editions of artist works. In the mid '60s, he began organizing artists to purchase disused industrial buildings in downtown Manhattan, renovating them into artist lofts and starting building co-ops, effectively helping transform what became known as SoHo into an artists' community. My father Yoshi, a trained plumber, worked with Maciunas renovating these buildings, and purchased one of the units at 110 Mercer Street. This is where I was born.
'Nue' is now available through RVNG Intl. Stream it in full below, along with an official video.