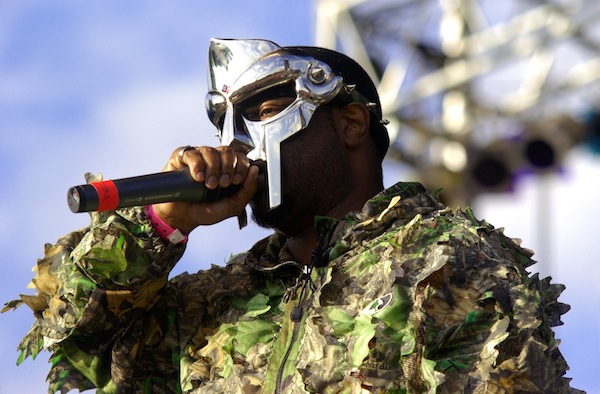 [Photo by Laura M. Gray]
Okay, so it's a little lame that DOOM has more stand-ins than Santa Claus. (Do a Google search for "DOOM imposter" and you'll find a lot more.) That said, the guy still gets massive amounts of love from the press, running the entire low/highbrow divide from The New Yorker to Pitchfork.
And now there's the following leaked MP3, featuring a 'guest appearance' from Kanye West on a special unreleased remix of "Gazzillion Ear." That'd be the single that's about to get spun into some whole other shit by Thom Yorke, Dr. Who Dat? and Dave Sitek.
Since Dr. Who Dat? (a.k.a. Jneiro Jarel under one of his many aliases) is one of underground hip-hop's most criminally underrated producers/MCs, we dug up a recent dubstep from him below, as well as that Kanye 'collab'. DOOM's Gazzillion Ear EP can be pre-ordered here.
1.? (Original) Mark Pritchard
2. Human Meadow (µ-Ziq Remix) – FaltyDL
3. Good Intentions – DJ Kiva Feat Poet Infinity
4. Play Doe – Joker & Rustie
5. Kuri Pataka (The Firecracker Girl) ft Teji and Farrah – DUSK & BLACKDOWN
6. Tempered – Rustie
7. Brother: The Point (2562 Remix) – Pattie Blingh and the Akebulan Five, 2562
8. No Glitch (Part 1 & 2) – Akira Kiteshi
9. Radiant Industry – Jamie Vexd
10. Nattura (Switch Remix) – Bjork
11. Favela – Silkie & Harry Craze
12. Blast Off (Eastern Jam Mashup!) – WILLIE ISZ
13. Android Romance – WILLIE ISZ