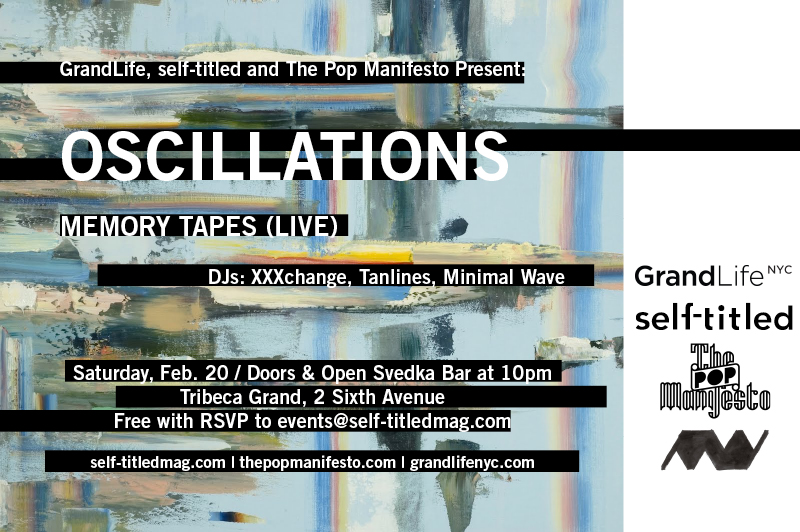 A couple last minute details about tonight's OSCILLATIONS show:
1. Memory Tapes goes on around 11:30, with Veronica from Minimal Wave opening with a set like this, and Tanlines and XXXchange closing out the night. (You may remember the latter from his last-minute support slot appearances at Animal Collective's two sold-out shows last summer. The former Spank Rock producer/one-time Kills collaborator has also delivered floor-filling remixes for Panda Bear, Yeasayer, El Guincho, Santigold, Gang Gang Dance and a bunch of others.)
2. We're expecting a decent crowd, so please show up early, as we're letting people in until we're at capacity and, well, there's free vodka at 10.
That's it for now. Check out a slew of Memory Tapes songs after the jump, along with a special DJ mix from XXXchange…