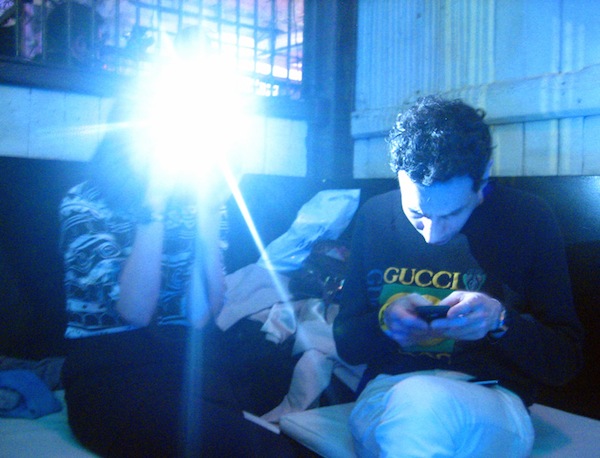 Here's the deal for anyone heading to OSCILLATIONS tonight: Memory Tapes goes on at 11:30, but the party doesn't stop when he steps off stage. Nope, we've got two DJs lined up for the rest of the night. First up: Tanlines, a duo with ties to Don Caballero, an s/t cover star, and Professor Murder, a band that absolutely destroyed one of our DIW parties back in the day.
Their new stuff (the Settings EP, out March 9 on True Panther/Matador) is a bit more sun-baked, though, with hollowed-out drum hits and synth lines that slither across your speakers like a thousand laser pens. Or at the very least, a logical extension of the five records below–certified jams (Janet Jackson included) that Tanlines just might drop later tonight…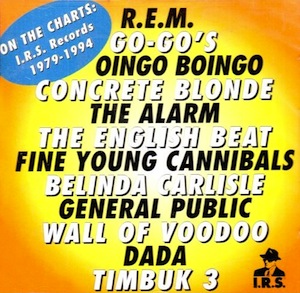 1. Various Artists, On the Charts: I.R.S. Records 1979-1994 (I.R.S., 1994)
Belinda Carlisle had a really remarkable career, according to her Wikipedia page. She played drums for the Germs, started the Go-Go's and then went solo and made "Mad About You" and a bunch of other super pop anthems. I don't know what she is doing now, but I would love to work with her some day. The rest of this compilation is also fantastic. I.R.S. had an amazing roster of acts that really played with the idea of Rock Music. Pop rock is a genre that we're into right now. Actually, it's actually not so much a genre as it is a section of a CD store.
–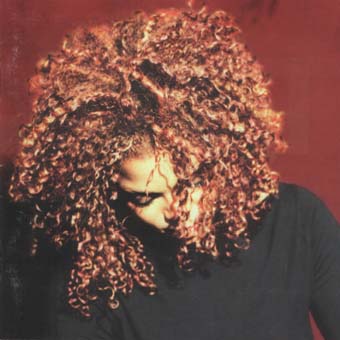 2. Janet Jackson, The Velvet Rope (Virgin, 1997)
I had a job once when I was younger where we listened to this album many times every day. I recently downloaded it and listened to it while walking around feeling nostalgic. The album is full of great songs that were rather adventurous at the time, but are now just normal. I've deleted all the skits from my iPod (there are seven), so I just have the tunes (there are 15).
–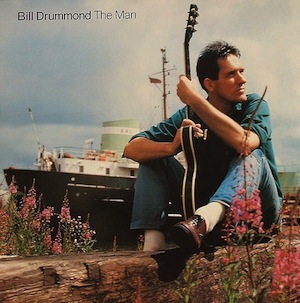 3. Bill Drummond, The Man (Bar/None, 1989)
Amazing pre-KLF solo folk-ish album that Bill Drummond recorded in five days after quitting his job as an A&R guy. Kind of like a British True Stories. Like all other good things, it is funny, smart, cool, and pretty.
–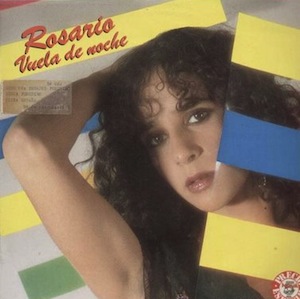 4. Rosario, Vuela de Noche (RCA, 1984)
Ekhi from Delorean sent me this MP3 from a Spanish '80s pop star that I hadn't heard of. I don't really know anything about her, but I really like this song.
–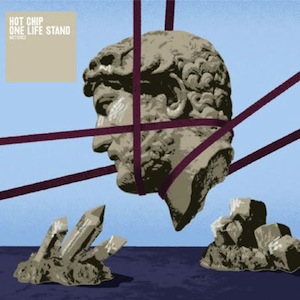 5. Hot Chip, One Life Stand (Astralwerks, 2010)
Really like this record and band. It sounds like they have honed in on the things that they have always been really good at, so it sounds like a super well-actualized album. I bought this from an online music store and it comes with a bonus track that has their track-by-track commentary on the album. Clever idea, but it always bums me out because it means the album is over.
–