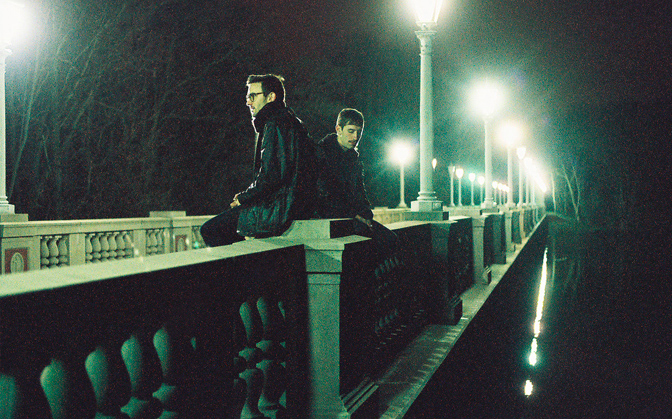 When Michael Mayer and Kompakt's label manager, Jon Berry, announced the launch of a "slasher disco" label, we were psyched but skeptical. After all, we love Goblin and the godfather of Gothic synthscapes (John Carpenter) as much as the next guy, but an entire label based around that concept? Kinda strange, right? Well, yeah. And that's the beauty of Fright's first release, Gatekeeper's Optimus Maximus 12-inch. The Chicago duo's four tracks are moody, moonlit, and hell bent on driving black-lit clubs absolutely bonkers. Which might be why the first installment of Pendu's weekly Tuesday Nite Disco party (tagline: "horror scores for the dancefloor") features Gatekeeper and one of 2010's leading buzz bin acts, Salem.
Tickets for tomorrow's Glasslands gig are available here. In the following edition of Listening Station, we asked Gatekeeper to give us a peek into their moss-covered record crate. Here's what they came up with…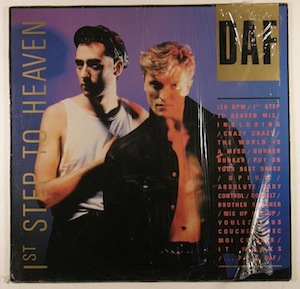 1. DAF, 1st Step to Heaven (Ariola, 1986)
This really strange pop record is about as accessible as DAF gets, an unexpected departure from the classic EBM-synthpunk sound that they developed.
–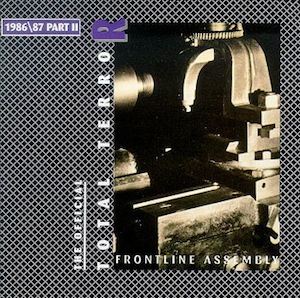 2. Frontline Assembly, Total Terror II (Cleopatra, 1994)
This is the second part of a collection of singles and random recordings from the early days of Front Line Assembly. The perfect industrial soundtrack to a closed-circuit dystopian future. Think cyberpunks being hunted by fascist mech-warriors.
–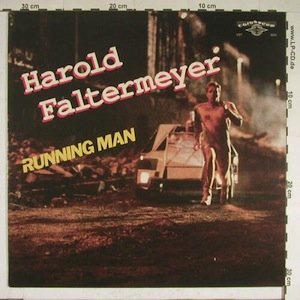 3. Harold Faltermeyer, Running Man Original Soundtrack (Varèse Sarabande, 1987)
Faltermeyer composed some of the best Synclavier soundtracks of the era. Running Man is one of our favorites. Dark synthscapes, fog, and innocent criminals escaping from the hands of professional killers on national TV. PERFECT!
–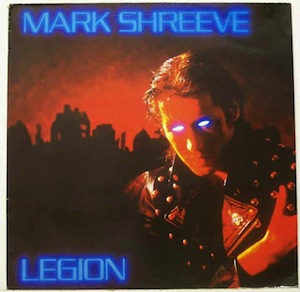 4. Mark Shreeve, Legion (Jive Electro, 1985)
One of Gatekeeper's primary influences. We listen to this record like every day. You should really check out the video for the single on YouTube if you haven't seen it. DX7 guitar crunch and synthetic 'rock kit' drums at their finest.
–
5. Oneothrix Point Never, Russian Mind (No Fun Productions, 2009)
It doesn't get more 2010 then this. Imagine watching a thunderstorm on Jupiter from the safety of a glass tower. We're really hoping to do a GK/OPN split record in the future!
–