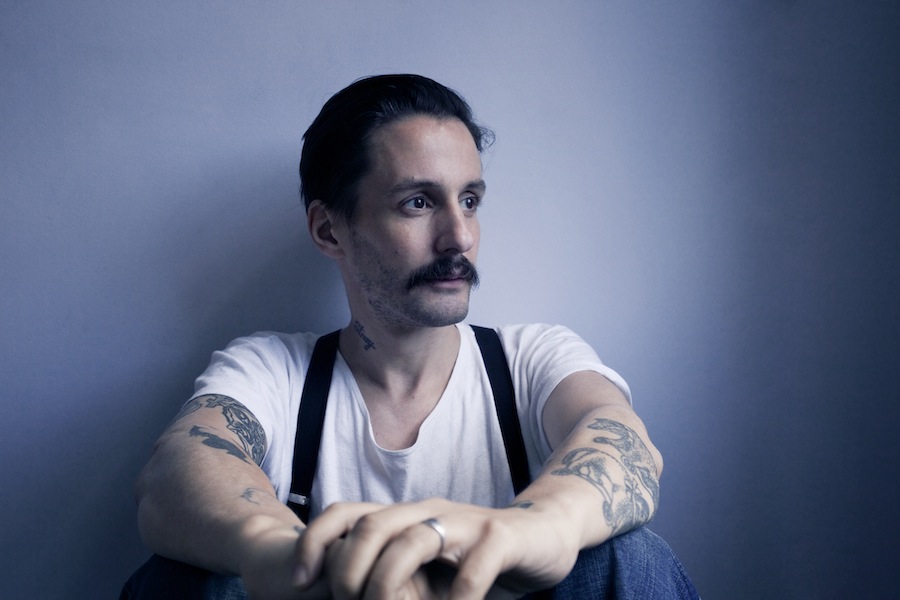 Since Tim Sweeney's always on-point Beats in Space show celebrates its 13th anniversary with a two-part Cameo party this weekend, we thought we'd ask Ivan Smagghe (Kill the DJ, It's a Fine Line, ex-Black Strobe) to share what he's been listening to lately. Here are five of his favorite records…
1. Zebra Katz, "Imma Read" (Mad Decent, 2012)
I just hope the queer hip-hop thing does not get swallowed by its monstrous fashionista roots.
–
2. K-X-P, "Easy" (Melodic, 2013)
The new K-X-P LP. (Out in early 2013.) Exactly what you would expect from a Finnish metal head that used to run the electronic label that started the whole minimal thing.
–
3. Pachanga Boys, "Speedo and Boots" (Hippie Dance, November 5th)
Pachanga Boys are Superpitcher and Rebolledo. A big booty groove and tight trunks; a dark dancefloor and a smile on your face.
–
4. La Chatte, Bastet (Tsunami-Addiction, 2010)
…And still LA CHATTE, the best thing out of Paris in a while.
–
5. A whole heap of 'wonky house' young guns (Madato, Nyma, Margot, Jacques Smallville, etc.)
The less straight you are…
–
Ivan Smagghe – Beats in Space Mix:
1. Tools Are Made To Be Broken (Ivan Smagghe Edit) – Colette
2. The Eyes In The Heat – Perfect Gun (Demo) – Kill The DJ
3. Pachanga Boys – Legs – Hippie Dance
4. The Actors Pedantry – House – Ampule
5. Walls – Into Our Midst (Unreleased Mix) – Kompakt
6. Abstraxion – Moribayasa (Kaos Edit) – Different
7. The Eyes In The Heat – Florida – Kill The DJ
8. Francis Bebey – Savannah Georgia (It's A Fine Line Remix) – Born Bad
9. Tim Paris feat Sex Judas – Too Close (Demo) – Items + Things
10. Marc Houle & Footprintz – Rush To The Capsule – Turbo
11. Au Revoir Simone – ? (It's A Fine Line Remix Instrumental) – Moshi Moshi
12. The Eyes In The Heat – Amatuer – Kill The DJ
13. Lhasa – The Attic – Music Man
14. Jonathan Kusuma – Preparation – Space Rec
15. The Units – High Pressure Days (Todd Terje Edit)
16. JD Twitch – Psylent Night – Juno