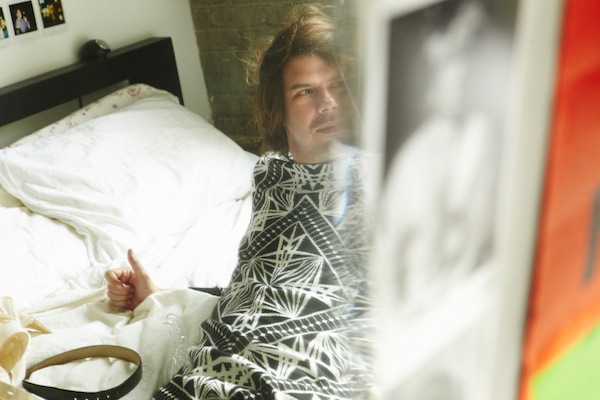 [Photo by Alexander Wagner]
He's baaaaaack. And by he, we mean J. Bennett–the rather wild and crazy guy who earned a spot in last year's Best Music Writing book for his extensive self-titled profile on Jay Reatard. We pay our respects to Reatard in the final pages of our new issue, which debuts today along with Bennett's cover story on Liars and the following features:
To celebrate our seventh slice of digital magazine goodness, Liars gave us an exclusive Fol Chen remix from the deluxe edition of Sisterworld. We'd tell you how amazing the album is, but Pitchfork already did that earlier today. You can stream it below, along with a playlist we built specifically for the issue. As always, we encourage you to flip through our issue in Safari at full screen for the best viewing experience. And in case you were wondering, we're gonna be tablet ready when the iPad drops in April. Take that, Conde Nast.