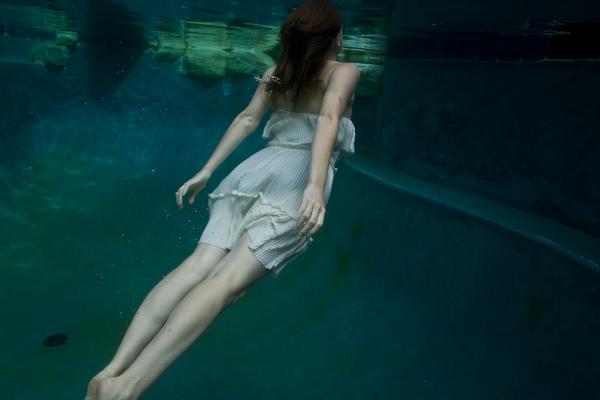 The Artist: A dream-weaver with one foot in the underground art world and the other in experimental singer-songwriter fare.
Her Latest Release: Apply 12″ (True Panther Sounds)
The Song in a Couple Sentences: Emerging from the ether like a lo-fi Bat For Lashes–sans any split personality issues–Glasser had us at a haunted hello, which arrives alongside delicately-layered loops and tribal drum breaks. David Lynch would love this stuff.
RIYL: Vocal acrobatics; out-of-body experiences; a playing field leveled by Garageband and lots of effects pedals
––––––––––––––––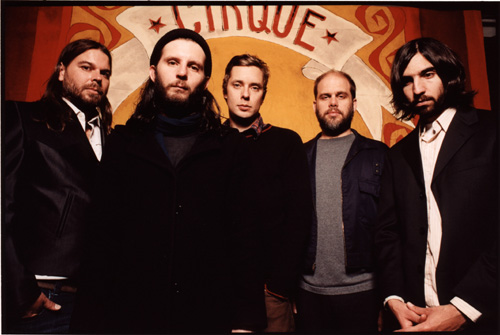 The Artist: San Diego's reigning dark princes.
Their Latest Release: Six (Temporary Residence Limited, out 10/6)
The Song in a Couple Sentences: A sepia-toned vignette populated by pimps, whores and thieves. Not to mention packs of bloody-eyed vermin, scampering through rain-slicked streets in a song that sounds a tad dark for these final days of summer. Give it a month, though–when Black Heart's TRL debut comes out–and "Rats" will sound strangely appropriate.
RIYL: Fava beans and a nice Chianti; wandering down deserted alleyways; pretending you're the lead in a Raymond Chandler novel
––––––––––––––––
* EDITOR'S CHOICE *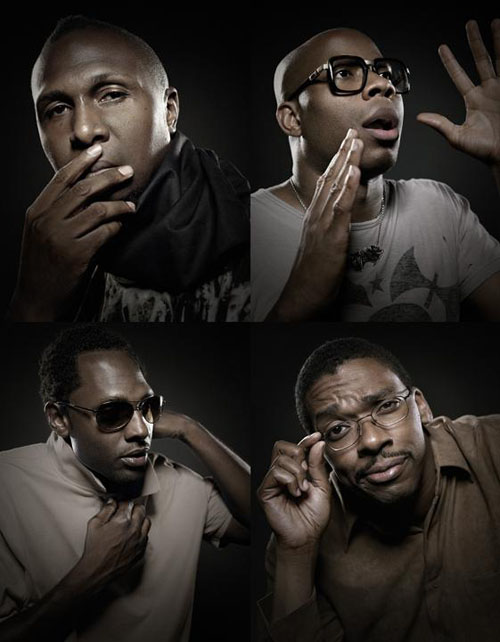 The Artist: The only rap group that made as much sense on Warp as they now do on Big Dada.
Their Latest Release: Fluorescent Black (Big Dada, out 9/29)
The Song in a Couple Sentences: While things start with the snap/crackle/pop sounds of a groove-locked stylus, Four Tet's mid-tempo "Volcano" treatment is as future-shocked as the rest of Anti-Pop Consortium's back catalog.
RIYL: Shimmering synths; nodding, not banging, your head; revisiting your 'backpack rap roots'
––––––––––––––––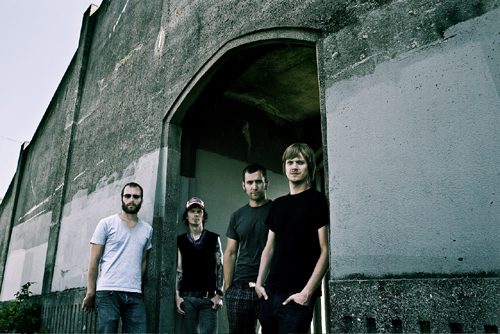 The Artist: Guitar heroes of the highest order.
Their Latest Release: Ephemeral 12″ (Southern Lord)
The Song in a Couple Sentences: A seemingly sudden move to Southern Lord left many Pelican fans wondering, "Does this mean their next album's gonna come with a free jar of corpsepaint?" Er, no quite.
RIYL: Subtle Earth references; the almighty Riff; metal, without all that shouting and shit