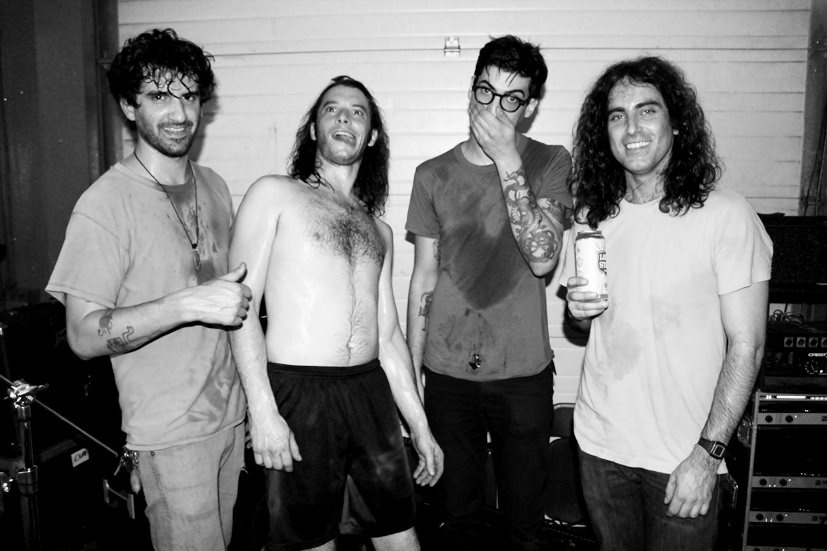 Touring their asses off last year apparently did little to derail The Men's hidden agenda: working on a new record.
Due out March 5th–a year, almost to the day, after their last LP, Open Your Heart–through Sacred Bones, New Moon features 12 new tracks, and is described as follows:
The Men's oft-cited commitment to their "no-one-is-frontman" maxim surely insists itself all the more emphatically here. — so much so that it practically creates a new band in the process. This smiling observance induces a fresh fluidity amongst their roles and instrumentation, incorporating at various junctures piano, mandolin, harmonica, four-part vocal harmonies and even no-input harsh noise. New Moon is simultaneously an expansion of palette and a contraction of focus. It is a love letter devoted in bowed humility to the grand continuum, exposing the hoax of the great divide. Allegiances to the glowing patinas of Detroit and San Francisco, New York and Nashville all abound, but 'nostalgia' is not her name. The band's clear ethos is to revisit but never retread.
Check out a taste of what they have in store down below, as we share the Men's upcoming 7" single "Electric." You can pre-order a limited pressing here (featuring a screen-printed, wax-sealed sleeve) or simply stream it down below, along with more details, a daunting amount of tour dates and our cover story with the band from a few issues back…
The Men tour dates:
1/28 Auckland, New Zealand – Silo Park
1/30 Sydney, Australia – Goodgod Small Club *
1/31 Wollongong, Australia – Beaches Thirroul *
2/1 Brisbane, Australia – Laneway Festival
2/2 Sydney, Australia – Laneway Festival
2/3 Melbourne, Australia – Laneway Festival
2/6 Melbourne, Australia – Northcote Social Club
2/8 Adelaide, Australia – Laneway Festival
2/9 Perth, Australia – Laneway Festival
3/7 New York, NY – Bowery Ballroom
3/9 Los Angeles, CA – Troubadour
3/14 Paris, France – Point FMR
3/15 Kortrijk, Belgium – De Kreun
3/16 Bruxelles, Belgium – Magasin 4
3/17 Amsterdam, Netherlands – Paradiso
3/18 London, England – Rough Trade
3/19 London, England – Garage
3/20 Nijmigen, Netherlands – Merlyn
3/21 Copenhagen, Denmark – Stengade
3/22 Berlin, Germany – Festaal
3/23 Prague, Czech Republic – 007 Club
3/24 Vienna, Austria – Arena
3/25 Budapest, Hungary – Gozsdu Mano Klub
3/26 Ljubljana, Slovenia – Menza
3/27 Zagreb, Croatia – Club Mocvara
3/28 Belgrade, Serbia – Grad Beograd
3/29 Skopje, Macedonia – Menza Pro Koritu
3/30 Tessaloniki, Greece – 8 Ball Club
3/31 Athens, Greece – AN Club
5/31 Austin, TX – Chaos in Tejas
6/1 Austin, TX – Chaos in Tejas
* with Royal Headache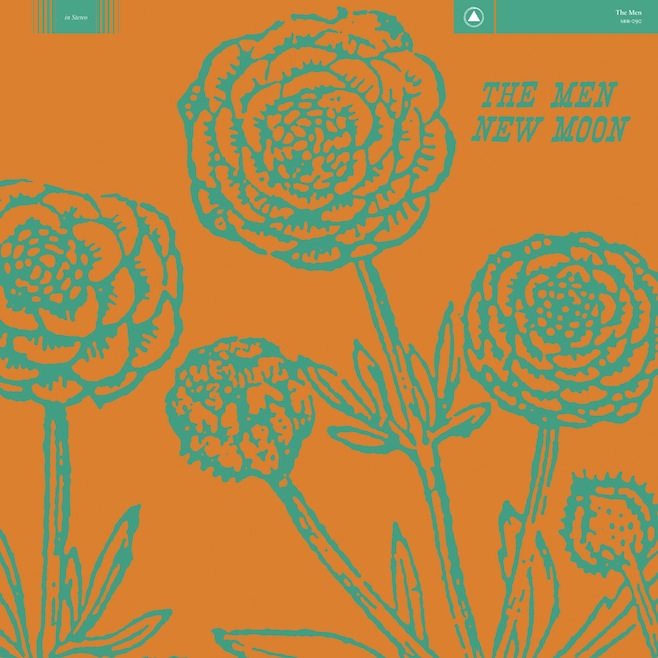 The Men, New Moon (Sacred Bones, March 5th):
1. Open the Door
2. Half Angel Half Light
3. Without a Face
4. The Seeds
5. I Saw Her Face
6. High and Lonesome
7. The Brass
8. Electric
9. I See No One
10. Birdsong
11. Freaky
12. Supermoon