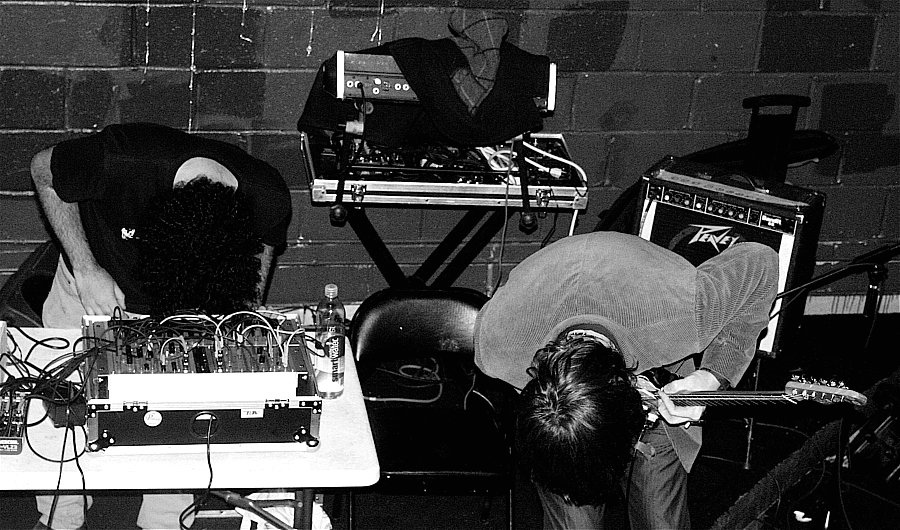 "The noise scene is dead, long live the noise scene!" says Carlos Giffoni. And he should know. As the synth-slinging, bit-crushing founder of No Fun Productions, he curated the world-renowned No Fun Fest for six boundary-pushing years and released key records by everyone from Oneohtrix Point Never and Emeralds to Thurston Moore and Merzbow. As for his work as a producer and performer, Giffoni's got a hefty stack of collaborations and solo albums under his belt, including a recent move towards extended acid-techno pieces that wouldn't sound out of place at a password-protected warehouse party, circa 1988.
We spoke to Giffoni via E-mail about all of the above in preparation for his special "Oceans of Sound" bill at Littlefield tonight. The early show starts at 5:30 p.m. and is presented as part of the Unsound Festival with CoH, C Spencer Yeh, and many more….
Let's get the question you have to answer in every interview out of the way first: as one of its figureheads, how would you describe the current state of the noise scene?
In a way, the noise scene has been in a cycle for many years now. We are at the point now where a few of the people from the last generation are still doing interesting things or finding new directions to follow that transcend 'noise music'. There are a LOT of young people starting out with their own small labels and new projects, too. And a few people that are sort of in between generations. The hope is we get a handful of those people coming up to create something new and interesting. And the old guard is still around, rocking it out from time to time.
Do you feel like more artists with noise backgrounds are moving towards expressing themselves in different forms, whether it's through techno (like yourself), synth-driven soundscapes (like Oneohtrix Point Never), or fusions of industrial/pop music (like Prurient's role in Cold Cave)?
Sure. It's boring to just do the same thing over and over, no? Change is always good. I mean, at what point is hip-hop actually pop, industrial is new-wave, punk is no-wave, etc. It's all music in the end and the good tracks always come from individuals; they are not genre specific.
Did you record a lot of music in the No Fun Acid style before releasing your first track on the Synth Night compilation?
Yeah, I did about seven or eight tracks before that came out. The one on the 12" (This Is No Fun Acid 2) is actually the second No Fun Acid track ever recorded. I'm not sure if the other ones will see the light of the day. There was/is a lot a of discovery and experimentation on this project that is not worth a public release.
Your No Fun Acid performances have more in common with old-school warehouse parties than the laptop-driven dance music that's popular now. Is that your intent–to create something a little more organic-feeling by playing with analog instruments?
Sure, absolutely. That's what I have been moving into for years now–the organic feeling of sound that's lost in so much overproduced music these days.
What are some of your earliest memories of discovering dance music, both on record and in person? Does it go back to when you lived in Venezuela and Miami?
Yeah, in Venezuela mostly. House is huge there, and clubs are everywhere. Every once in a while, I would hear an acid line in there. I think that stuck to me and became part of the inspiration for the No Fun Acid project.
Did you fall for dance music right away, or did it take you some time to truly appreciate it?
Hmmm. It took me a long time to actually find the good stuff!
What were some gateway records/performances on the noise/experimental front?
Kurt Cobain/William Burroughs' collaboration ("The Priest They Called Him") was probably the first true noise record I ever heard. I was 14 or 15, and like many people back then, obsessed with anything Nirvana. I got into Sonic Youth right away, too. To name a few early choices, that lead to finding out about things like Boredoms, Merzbow, and Masonna.
Some life-changing noise experiences include the first time I saw Incapacitants, Merzbow, and early Wolf Eyes performances where people were beginning to go ape shit. Then there was the early '00s tour I was on with Monotract, where we played with Hair Police and Burning Star Core and met a bunch of cool people . . . All sorts of insane Churchill gigs when I lived in Miami in the late '90's . . . Sitting next to Adris Hoyos of Harry Pussy in a Discrete Math class, and then realizing much later who she was. The list goes on.
Your music is very reliant on your changing relationship with the instruments themselves. When did you first fall in love with the creative possibilities of analog instruments, and how would you describe your relationship to them currently?
I got really deep into computer music and that lead me to develop my own software to play live. Having to deeply research synthesis made me want to try analog instruments. I started with a small homemade portable synth and just wanted MORE. I've bought and sold and traded a lot of gear in the last few years. Mostly modular stuff. I have a setup for live shows and the studio that is almost perfect now. I play a Synhti AKS for my live sets now, which was the first really portable modular synth ever made . It's the one Hawkwind used live.
You named your last proper Carlos Giffoni LP Severance. Is that meant as a direct reference to how you're severing ties to the past in some ways? I assume so since it's the perfect bridge between your old solo records and the No Fun Acid project.
The title is about letting go of things. It's a good thing–we fill our lives with all these unnecessary, egoistic desires. It's not easy to let go, either; you have to forcefully severe ties sometimes and focus on the things that really matter.
The whole Severance record was actually recorded before the No Fun Acid project, but took quite some time to polish. Where I am now is more of a combination of both what I did for Severance and some elements of No Fun Acid, plus a lot of new ideas slowly coming in.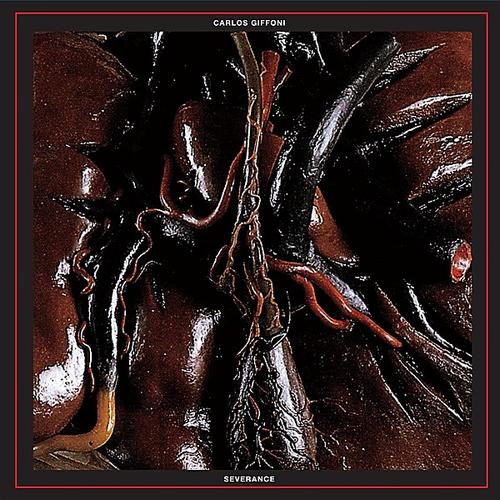 You worked on the artwork for Severance with Dominick of Prurient right? Would you consider him one of your closest friends/contemporaries?
Yes, we are very good friends and have worked together on many projects. He is one of maybe five people in the world whose music and art opinions I trust 100-percent.
You've collaborated with lots of amazing musicians over the years. Who did you learn the most from in retrospect?
Everyone I have played with I have learned something about sound from. But the most important are the people who have been truly humble and an honor to meet and a pleasure to work with without any bullshit attached, even though they had no reason to be nice to me at all; people like Thurston Moore, Lee Ranaldo, Jim O'Rourke, Masami Akita, Nels Cline, Hiroshi Hasegawa, Zeena Parkins, and Peter Rehberg all come to mind immediately as straight shooters who showed me how things are done. Some of the up and coming young guys out there nowadays could learn A LOT from people like them.
Let's say someone wants to understand your pre-No Fun Acid work but only has enough money to buy a few records. What are a couple that represent your overall vision as an artist the best?
I would say the following titles in my catalog: Severance, Arrogance, the Synth Destruction collaboration with Merzbow, the 3" CD with Lee Ranaldo and Jim O'Rourke if they can find it. Throw some Monotract in there, like PAGU or Trueno Oscuro. If you are interested in computer music, the Welcome Home CD on Important was as far as I pushed that stuff.
Any chance we'll see the No Fun Fest return in 2011?
No.
Moving forward, are you focusing more on No Fun Acid or trying to find a balance between that and releases/shows under your own name?
I'm mostly playing under my own name now, and incorporating No Fun Acid elements will present something new at these shows too. I am going on tour in Japan with Jim O'Rourke starting on Monday, so I am going to be previewing the solo set I'll be doing over there. (We will also play together every night.)
This is your tenth year living in New York. Do you see yourself sticking around for another decade? Or have the city's many changes started to wear on you?
I can only think of very few other places in the entire world I could live in. I love the energy here.
Any key No Fun Productions releases we should know about in the near future? Is that Conrad Schnitzler box set on the way soon at least?
Stay tuned!