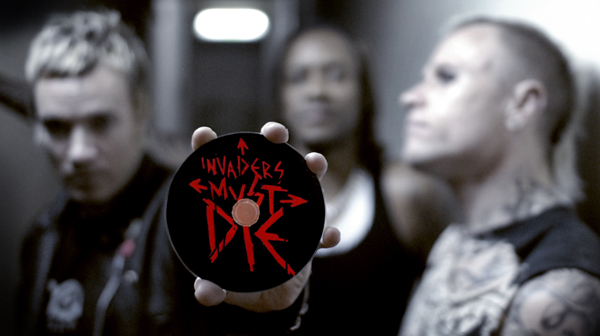 [Photo by Paul Dugdale]
Okay, so Liam Howlett didn't quite live up to his latest promise of delivering a new Prodigy disc by the end of the year. We're okay with that, simply because we're willing to wait for a record that'll blow the Ed Banger generation away, restoring some order to the easy-to-answer question of what came first: Music For the Jilted Generation and stellar rave-era singles like "Out of Space" and "Everybody in the Place," or such deeply-indebted fare as Justice's "Cross" LP.
Now christened Invaders Must Die, the Prodigy's fifth full-length is due out March 3 through Take Me to the Hospital/Cooking Vinyl. We hear it's a return to the trio's scene-defining days, with traces of ultra-modern techno that'll appeal to kids who still insist on wearing neon hoodies. The first evidence of this is the title track, which is available as a free download or hi-def video, which we're streaming below. Be sure to comment on it like you did our EXCLUSIVE Prodigy interview earlier this year.