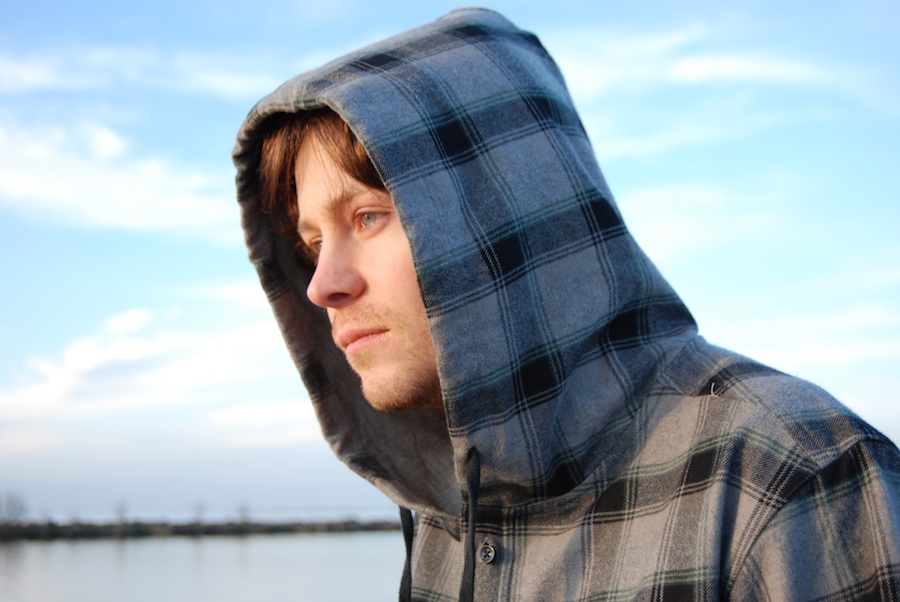 Here's the thing about the Videodrome visuals of Barry Lynn's last Boxcutter album (The Dissolve): while they suggested an abrupt shift from twisted dubstep tracks to warped Betamax beats, the producer didn't exactly deliver a chillwave album. If anything, he simply set the stage for a side career–the melted crayon melodies and smudged sample banks of the Host, a new project that saw its self-titled debut released through Planet Mu this week.
In the following exclusive, Lynn breaks his latest welcome progression down with a video playlist of key influences…
Steve Hillage, "Garden of Paradise"
This must be the only Steve Hillage album my dad didn't have in his collection, so I only discovered it in the last few years. The sort of record that could only be made by people living the dream.
–
Beaumont, "Tokyo"
I listened to so much of Mike's stuff when compiling his EP for Kinnego. His production setup is really basic but he gets huge results. It's like a concept album made by a solo member of an '80s pop group on a home studio.
–
DJ Roc, "One Blood"
This track kills me. It's one of many footwork tracks I've heard over the last couple of years that have really inspired me. The comparison with jungle is pretty apt, I think; I love mixing up both styles in DJ sets.
–
Maryann Norman, "124510112010"
Computers Club regularly blow me away with their various output, and they informed and inspired a lot of the LP. This is one of my favorites from their Youtube channel. For me, it has elements of video art from the previous century, such as…
–
Peter Donebauer, "Entering"
A crazed, "live" performance on video and music synths, depicting the process of birth. The amniotic imagery suddenly gives way at a key moment to insane waves of perinatal color. I love finishing tracks and playing them back to this sort of video accompaniment. The idea that this was screened by the BBC in 1974 is hilarious and brilliant in equal measures.
–
Eddie Henderson, "Involuntary Bliss"
I really love the album this is from. I've gone from thinking it has an ugly cover to realizing just how brilliant it actually is. This era of musicians is my main inspiration when it comes to my own playing; they've all got so much talent, it's daunting.
–
J D Emmanuel, "Clockwerk"
I discovered J D Emmanuel's music a few years ago, before I'd heard most of the new wave of synth music. I've really bonded with his sound, especially the LP Solid Dawn. And Moduli TV's video is really nice. I like the haze of Phase IV imagery.
–
Oneohtrix Point Never, "Returnal"
I love everything about this track. It really moves me. The vocal gives it an edge I can't really describe.
–