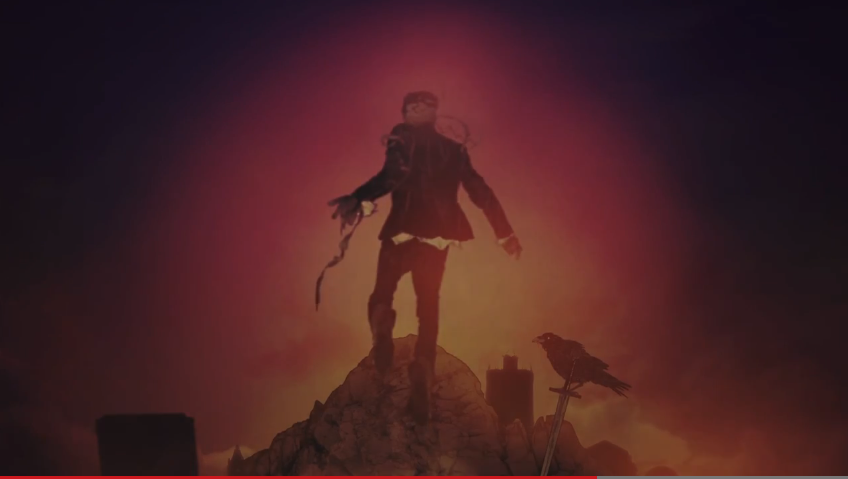 Queens of the Stone Age have unveiled an animated trailer for their …Like Clockwork LP. Featuring three minutes of the new track "I Appear Missing" and the album artwork of Boneface, it was brought to life by Liam Brazier, who had this to say about the nightmarish clip:
I had the sole (actually rather fun, if tiring) duty of turning Boneface's excellently bloody drawings into something somewhere between a motion comic and an abattoir ran by Tarantino.

The creep in the teaser animation would actually call your real phone if you inputted your number on the clever website, to which you were greeted with a heavily distorted recording of my voice. Various news outlets described it as "vaguely British" and "Hannibal Lector-like". My wife was proud.
…Like Clockwork is due out June 4th through Matador. Have a look at the "I Appear Missing" video below, alongside some tour dates…
Queens of the Stone Age tour dates:
6/13 ­ Interlaken, Swizerland -­ Greenfield Festival
6/14 ­ Landgraaf, Netherlands ­- Pinkpop
6/15 ­ Donington, UK ­- Download Festival
6/21 ­ Neuhausen ob Eck, Germany -­ Southside Festival
6/22 ­ Berlin, Germany ­- Zitadelle Spandau
6/23 ­ Scheesel, Germany -­ Hurricane Festival
6/26 ­ Helsinki, Finland ­- Rock The Beach Festival
6/28 ­ Borlange, Sweden ­- Peace & Love Festival
6/30 ­ Herchesfeld Roeser, Luxembourg -­ Rock a Field Festival
7/2­ Vienna, Austria – Wiener Stadthalle D
7/3 ­ Budapest, Hungary -­ Volt Festival
7/2-5 ­ Hradec Kralove, Czech Republic -­ Rock For People Festival
7/5 ­ Gdansk, Poland – Heineken Open¹er Festival
8/2 ­ Chicago, IL -­ Lollapalooza
8/3 ­ Bonner Springs, KS ­- Cricket Wireless Amphitheater
8/9 ­ Squamish, BC ­- Squamish Valley Music Festival
8/31 ­ Philadelphia, PA -­ Budweiser Made in America Festival